This is an archived article and the information in the article may be outdated. Please look at the time stamp on the story to see when it was last updated.
Heavy rain is already coming onshore for the Florida panhandle and even Alabama and Georgia.  The eye should mark landfall early Wednesday afternoon near or right in Panama City.  The sustained winds and storm surge will absolutely devastate that part of the coast.
A hurricane will, of course, weaken as it comes onshore and is cut off from its fuel supply.  Michael should still maintain hurricane status, though, through much of Georgia.  Impacts will be felt hundreds of miles inland.
Hurricane Michael will make landfall as a major hurricane early this afternoon. Notice the recorded path and how it wobbled; that is why we have a cone. That wobble can make a huge difference in impact from city to city.  A hurricane is a massive complex of storms and does not move in exactly a straight path.
A Category 3 hurricane is considered "devastating" and Michael is currently a 4. Anyone in the evacuation zones will be risking their lives by staying. The wind alone will cause extreme damage. The flooding will be worse. Panama City and the immediately surrounding areas will experience the worst of this hurricane but impacts will be felt far beyond.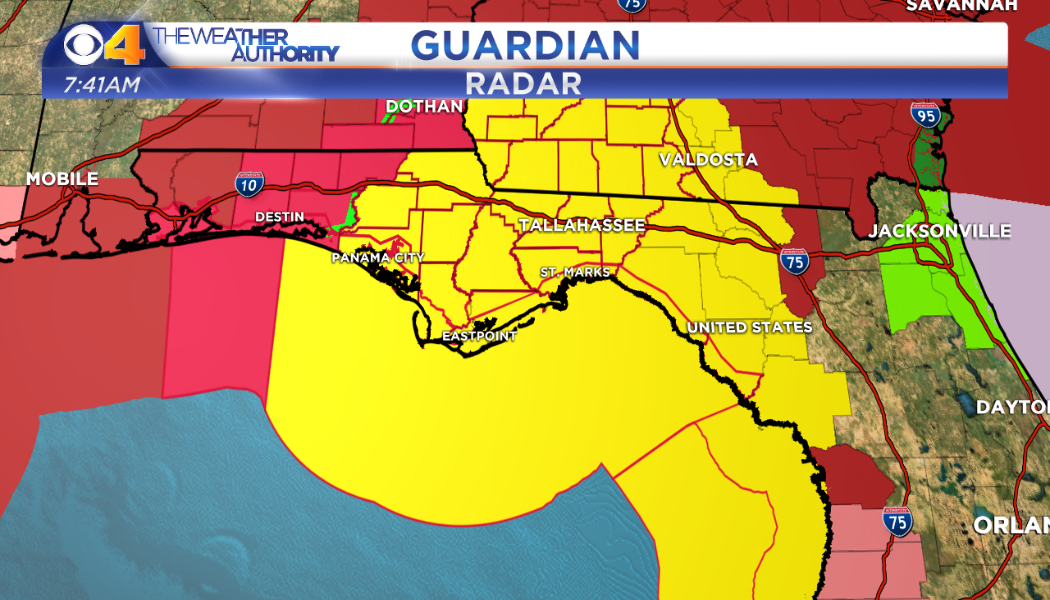 Tornadoes are also possible along the coast and hundreds of miles inland so a Tornado Watch is in effect.