This is an archived article and the information in the article may be outdated. Please look at the time stamp on the story to see when it was last updated.
Our annual precipitation isn't far from normal, but it sure feels like we haven't had much rain lately.  As a matter of fact, since April 4, we've had half what would be considered "normal" rain.  We could certainly use some rain but have very little in the forecast.  In fact, over the next five days we're expecting less than a quarter of an inch.  Keep watering!  Mother Nature won't help much.
We'll get some clouds pushed our way out ahead of an approaching cold front but should stay dry otherwise today.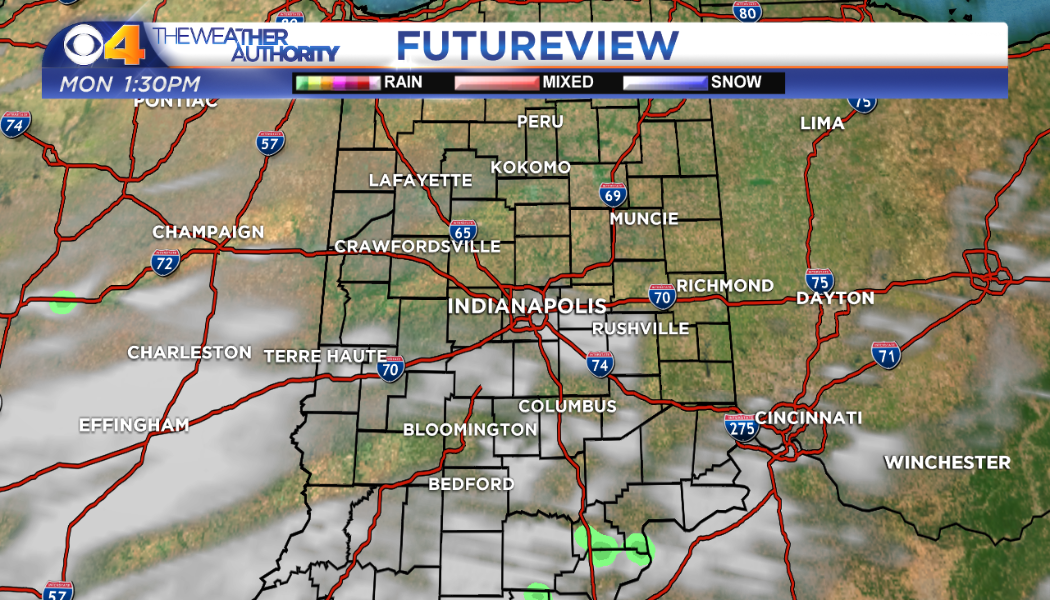 A little better rain chance for Tuesday.  A shower or two is possible, but again those rain totals are very low and won't do much for us.  Most of Tuesday will be dry and should still feature a good deal of sun.
Here's the accumulated rain for all of Monday through Friday--hardly anything at all!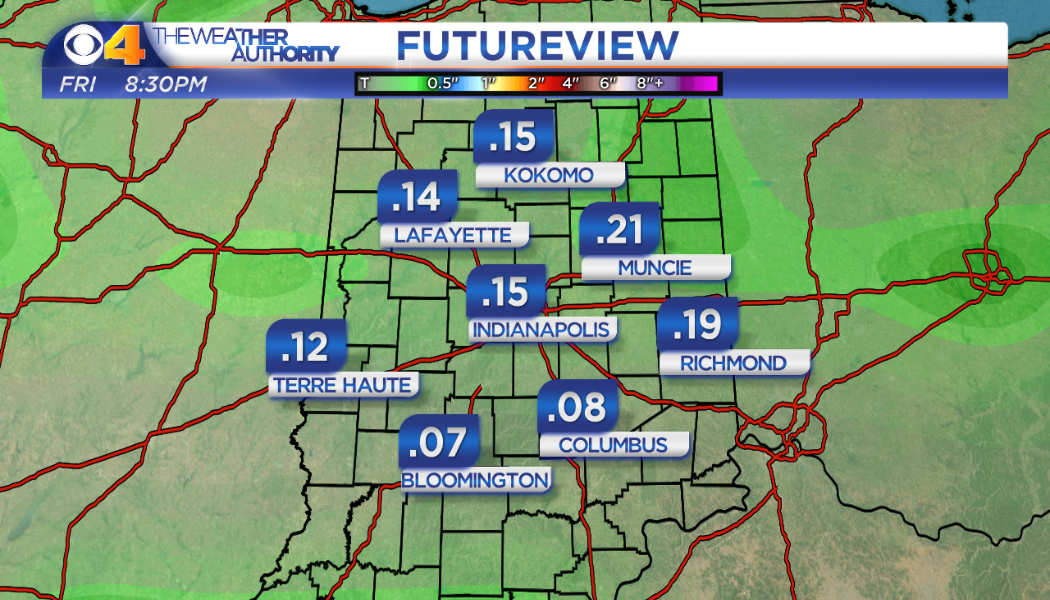 The heat doesn't change!  We'll be just a degree or two hotter than yesterday and that should be enough to bump us up to 90.  Only a small breeze, so expect it to feel hot!  With moisture pumping back in, heat index values will top into the mid-90s.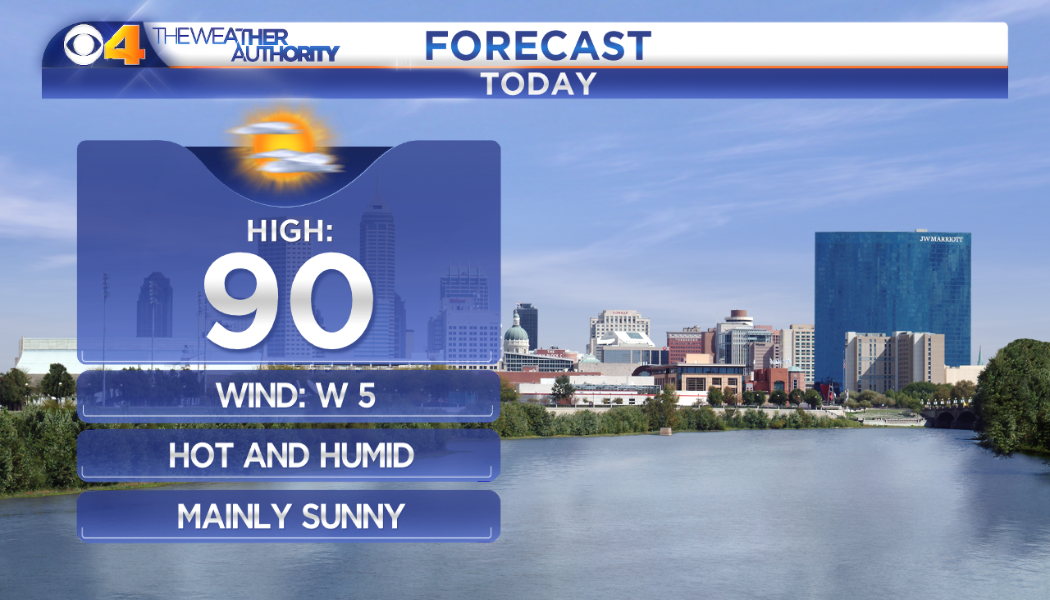 Plenty of time to enjoy summer activities this week!  Wednesday and Thursday  look perfect.