This is an archived article and the information in the article may be outdated. Please look at the time stamp on the story to see when it was last updated.
Highs will be in the 70s again on Wednesday before a significant warm up begins. The warmest air since last September will settle in for the weekend. In addition to the heat, we'll have a daily chance for afternoon and evening t-storms.
We had a sunny, mild Tuesday.
Expect a sunny, mild Wednesday.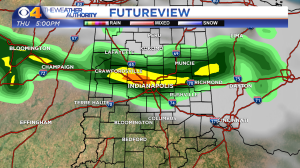 Scattered t-storms are likely Thursday.
A warm front will cause t-storms Friday.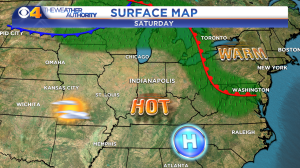 Saturday will be the hottest day of the year.
Scattered t-storms are likely Sunday.
Last summer was relatively mild.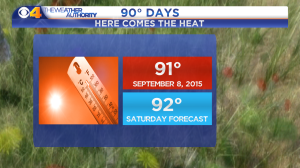 Our first 90 degree temps of the year will come this weekend.