This is an archived article and the information in the article may be outdated. Please look at the time stamp on the story to see when it was last updated.
If only every day could be as perfect as Wednesday was... today, though, we heat up!  Average high this time of year is 80° but today we should hit 90°.  Stay hydrated and take plenty of breaks if you'll be outside in this heat.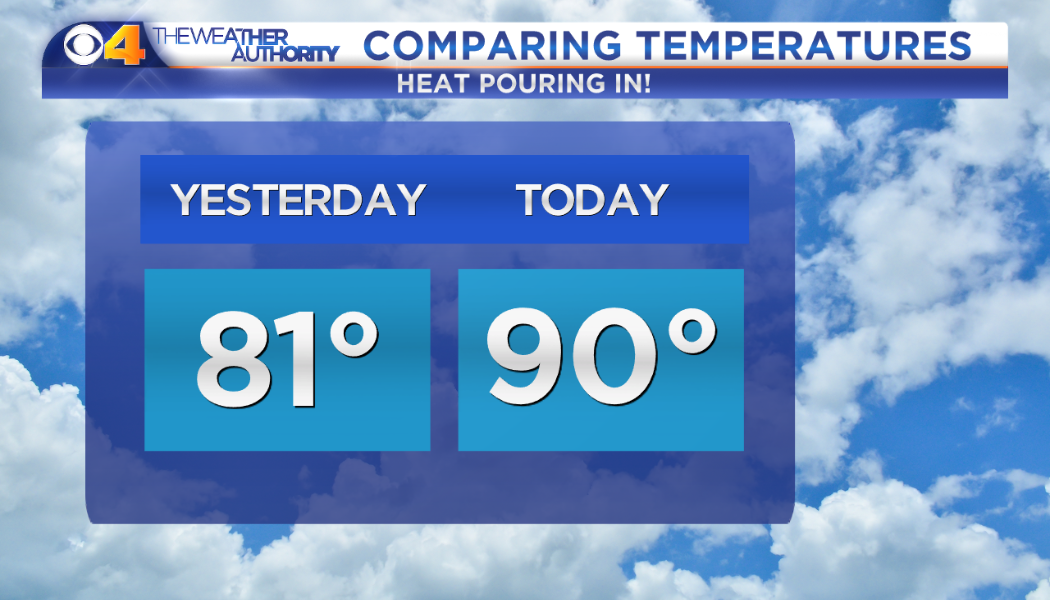 It should go without saying that you should not leave children or pets in the car today.  However, each year it happens.  The death of a child this way is surprising and immensely painful for a family.  It does happen every year so I will continue to talk about it.  On a day like today, a car's temperature will soar past 100° in just ten minutes.  Leave a cell phone or purse/wallet in the backseat to give yourself another reason to check that backseat.
Heating up fast for lunch!  By noon today we'll already be in the 80s.
Isolated to scattered storms are possible after 4 p.m. and 5 p.m. today.  We're not expecting widespread rain.
Most of us won't get more than a quarter inch of rain, while some areas south of Indy could get even less.
Zoobilation is Friday!  It'll be hot.  Friday's high will be a muggy 91 and isolated storms are possible once again.
Multiple rain chances this weekend should bring a solid inch of rain to the area which is certainly welcomed by our lawns.