This is an archived article and the information in the article may be outdated. Please look at the time stamp on the story to see when it was last updated.
Some of us have dipped into the upper 40s this morning, which means you'll want a jacket or at least a sweater through about 10 or 11 a.m.  Sunglasses are also recommended for this gorgeous, sunny day.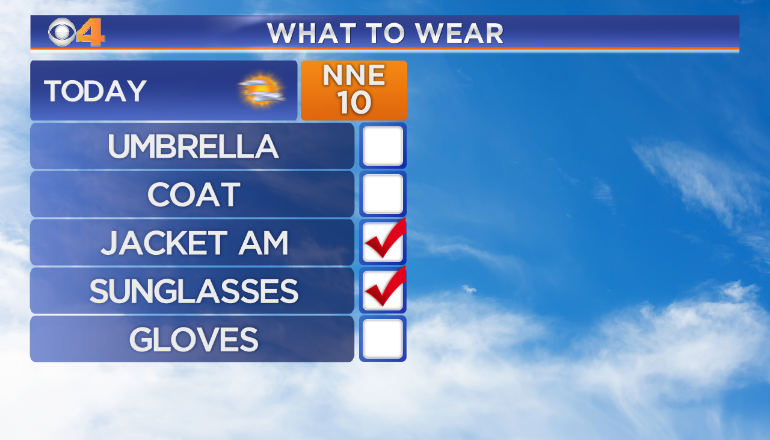 Great day ahead but a little cooler than yesterday.  Sunday's high of 83 was toasty warm for the season.  Today we'll top off around 72, which is closer to our normal high of 70.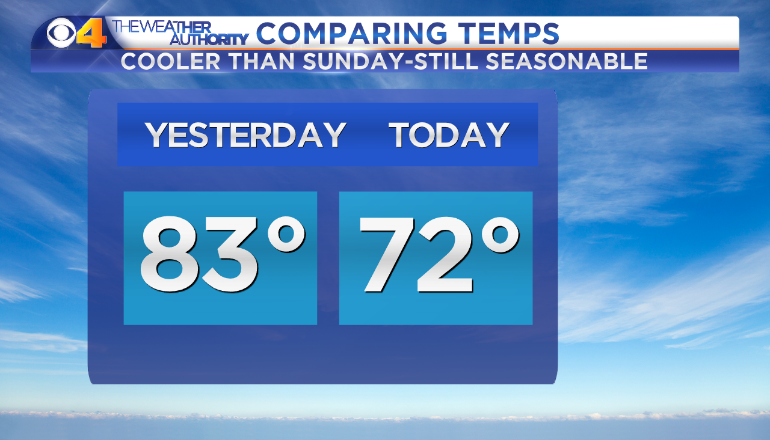 Great day to take lunch outside!  Plenty of sunshine and in the mid to upper 60s by then.  A fresh breeze will keep it comfortable.  Sunglasses or hat needed!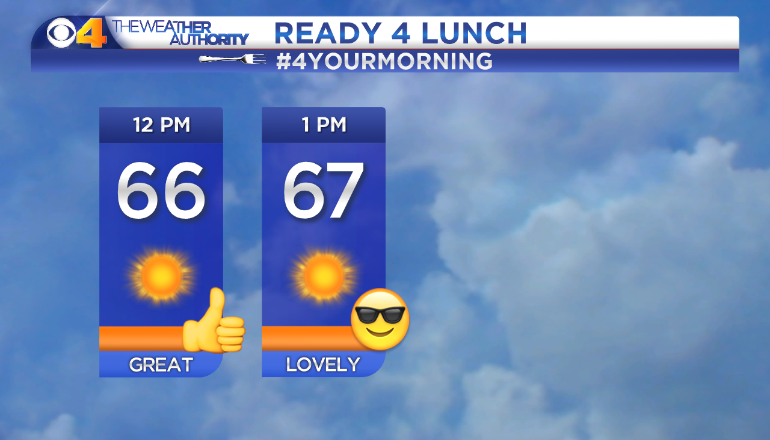 Sunscreen needed if you sit outside in the sun today.  UV Index is high again.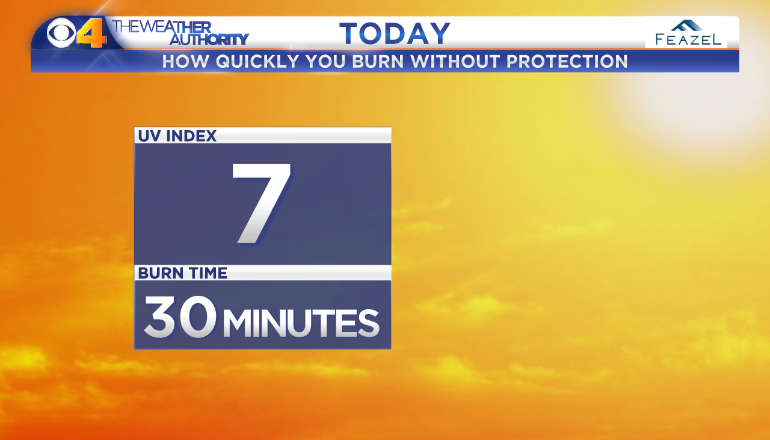 If you'll be stuck indoors for work or school today, don't worry! This evening will still be great for getting outside.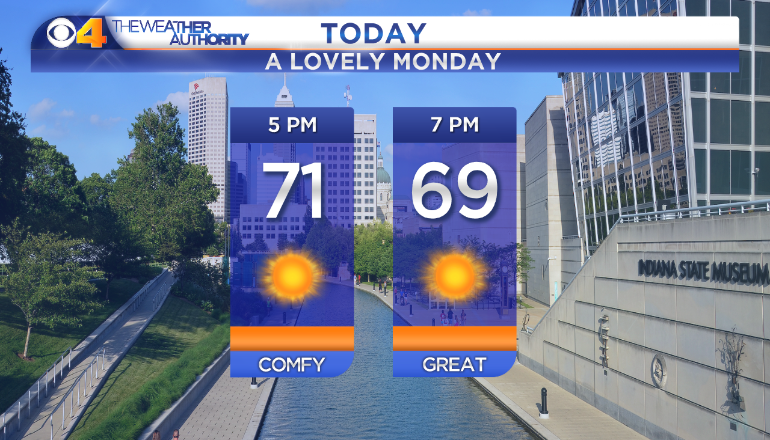 Tonight will be mainly clear and cool.  Leave the windows open for a few hours this evening, but I'd say it's a little too cool to leave them open all night.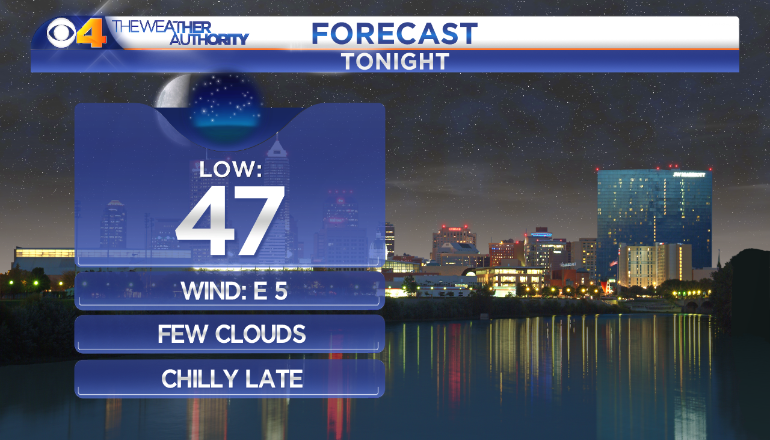 Enjoy today and tomorrow because then we're in a very active pattern through the weekend with many rounds of rain.