This is an archived article and the information in the article may be outdated. Please look at the time stamp on the story to see when it was last updated.
Freezing fog will again be possible overnight, along with snow showers mainly north of I-70. Expect one more chilly day with highs in the 30s on Wednesday before warmer air arrives. By Friday gusty southwest winds will move our high temperatures into the 60s and we'll stay mild through the weekend. Our next best chance for snow will not come until next week. In the meantime we'll have a couple of chances for light rain.
Snow showers will be possible, mainly north of I-70, by 11pm.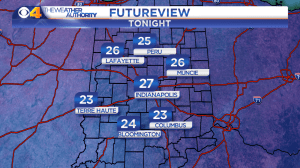 Low temperatures will fall into the 20s overnight.
We are still well below average on snow this Winter.
A warm from will move north of us on Friday.
We'll have a dry mild Saturday with a high near 60 degrees.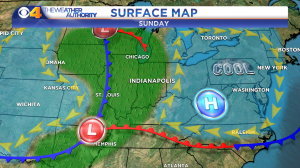 A chance for rain enters the forecast on Sunday as a cold front approaches. Ahead of the front highs will stay in the 50s.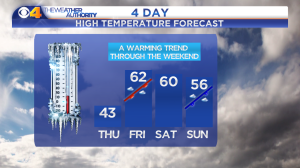 A significant warm up is on the way through the weekend.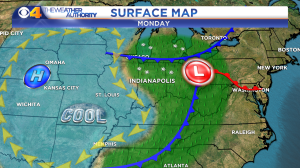 Rain will change to snow as temperatures fall behind the cold front on Monday.