This is an archived article and the information in the article may be outdated. Please look at the time stamp on the story to see when it was last updated.
After a mild day with highs near 50 degrees on Wednesday, a change is on the way. Three cold fronts will move across central Indiana over the next seven days and take us back to more seasonal weather.
The first system will approach late tonight and a mix of freezing drizzle, sprinkles and flurries will last through Thursday. The cold front that will bring the precipitation will also push a blast of cold air across the state and Friday will be the coldest day we've had in two weeks.
We'll stay cold through the weekend with highs in the 30s. Snow will develop late Saturday as our second cold front moves in and some accumulation is likely through Sunday.
A third cold front will bring the possibility of accumulating snow Monday night through Tuesday.
I predicted 9, one-inch snow events for the season.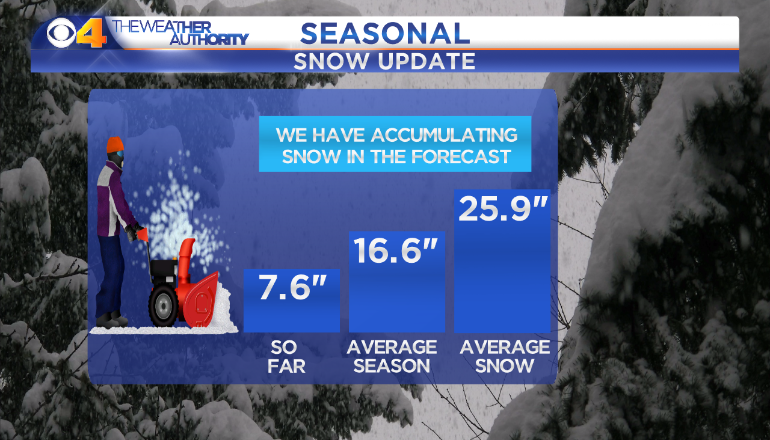 We are nine inches below average so far.
Snow will develop Saturday.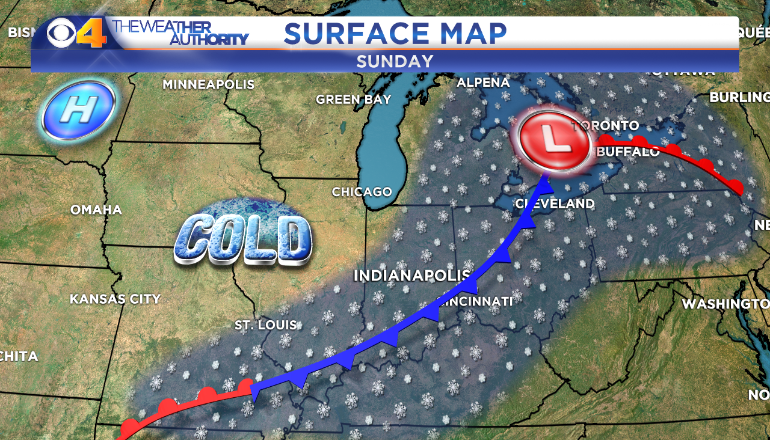 Snow is likely through Sunday.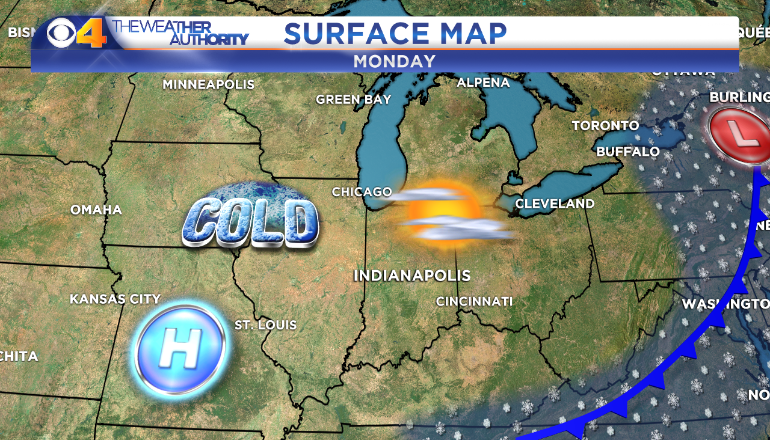 We'll have a sunny, cold Monday.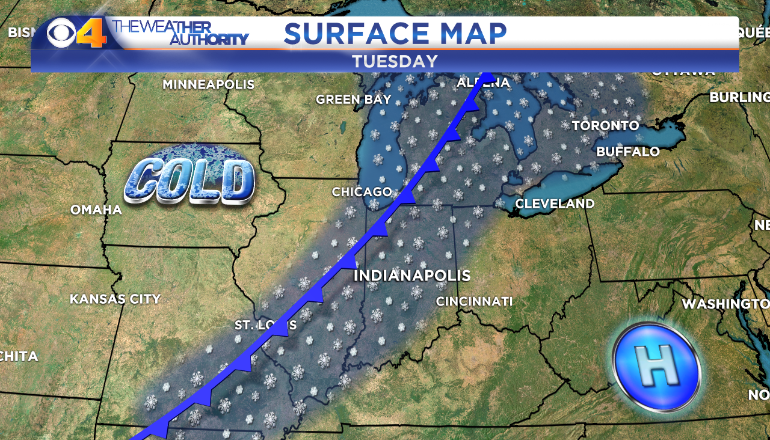 Snow is likely Monday night through Tuesday.