This is an archived article and the information in the article may be outdated. Please look at the time stamp on the story to see when it was last updated.
INDIANAPOLIS, Ind. (April 4, 2016)–Good Monday afternoon! A Freeze Warning is in effect from 2 a.m. – 9 a.m. Tuesday morning as temperatures fall into the mid-20s tonight. A hard freeze is likely so make sure to protect your sensitive vegetation. Tonight expect decreasing clouds with lighter northeast winds.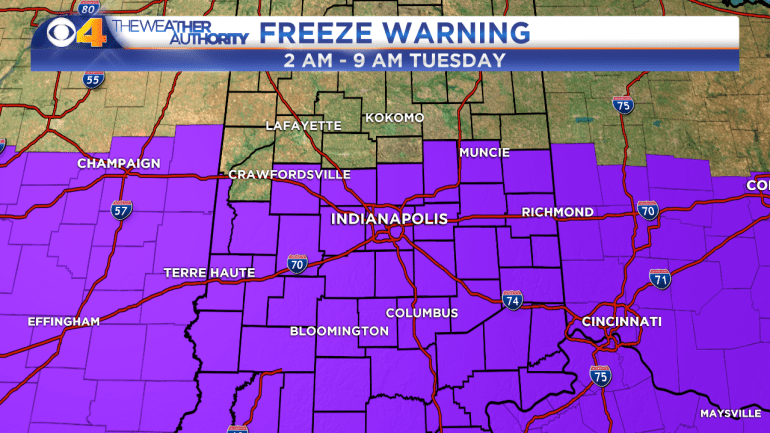 Tuesday will bring a mostly sunny sky with highs in the upper 40s and low 50s areawide. Winds will shift from east, northeast to southeast at 5-10 mph in the afternoon. Clouds will build in Tuesday evening as rain and t-storms arrive into Wednesday. Rain and snow is possible late Thursday and even into Friday.
Colder air is on the way by the end of the week into the weekend. Look for lows back in the mid-20s and highs in the low 40s.