This is an archived article and the information in the article may be outdated. Please look at the time stamp on the story to see when it was last updated.
Get ready for a cool down. Highs will be in the 70s on Tuesday and Wednesday with sunny skies. A warm front will cause scattered t-storms on Thursday and Friday and temperatures will warm into the middle 80s. The heat will peak this weekend when 90 degree highs are likely. Meanwhile:Tropical storm Colin is battering the southeast. The storm will cause 50-60 mph winds and up to 8 inches of rain.
We've had warm weather for the past two weeks.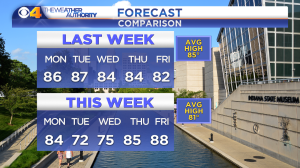 We'll get a break from the heat for a few days.
After two dry days scattered storm will be likely on Thursday.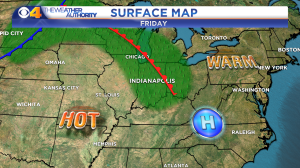 A warm front moves across the state on Friday.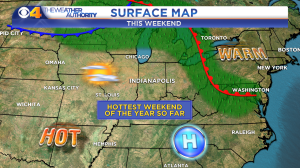 Highs will soar into the 90s this weekend.
Tropical storm Colin is dumping heavy rain over the southeast.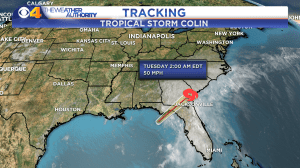 Tropical storm Colin will move across northern Florida Tuesday morning.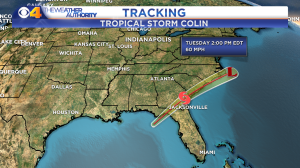 Tropical storm Colin will move along the Carolina coast Tuesday afternoon.