This is an archived article and the information in the article may be outdated. Please look at the time stamp on the story to see when it was last updated.
Our month of May began wet but lately a warmer, drier weather pattern has taken hold. Now, that's about to change. We will stay warm with highs in the 80s through Memorial Day. We'll also have a daily chance for scattered t-storms. Right now it looks as if our greatest for rain will come Wednesday through Friday with a lower chance continuing through Monday.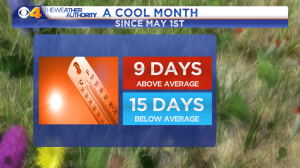 After a cool stretch to start to the month, for the last three days we have had high temperatures above average.
Highs today were in the 80s.
We've only had seven dry days this month.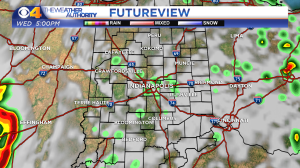 Scattered t-storms are possible Wednesday afternoon.
Scattered showers are likely early Thursday.
We'll have a risk for scattered t-storms for the next four days.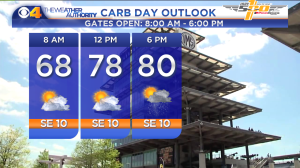 Right now Carb Day looks warm and humid with a slight risk for afternoon t-storms. Great weather for a party at the Speedway!