This is an archived article and the information in the article may be outdated. Please look at the time stamp on the story to see when it was last updated.
A strong cold front moved across the state on Sunday. At 6am the temperatures was 74 degrees. We dropped to 53 degrees by 2pm.
Overnight low temperatures will dip into the 40s and low temperatures will say in the 40s for most of the week ahead.
The work week will start with cool highs in the 50s on Monday and in the 60s on Tuesday.
Highs will warm into 70s later into the week with no major chance for rain coming until Sunday.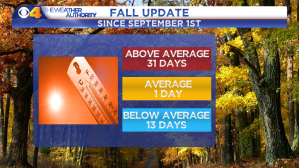 So far this fall has been mild.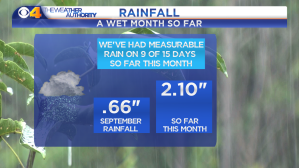 October rainfall has tripled our September output.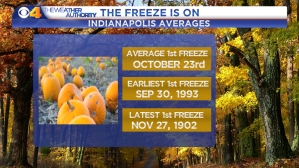 We are approaching the average date for first freeze.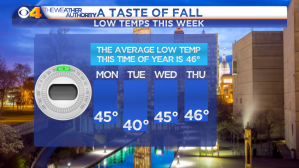 We will have a week of cool mornings.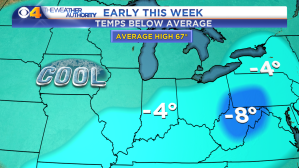 Temperatures will be below average to start the week.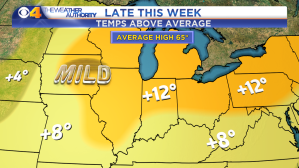 Temperatures will be above average to end the week.