This is an archived article and the information in the article may be outdated. Please look at the time stamp on the story to see when it was last updated.
A Wind Chill Warning is in effect for several counties in central and northern Indiana with wind chills expected to dip to -30 degrees overnight.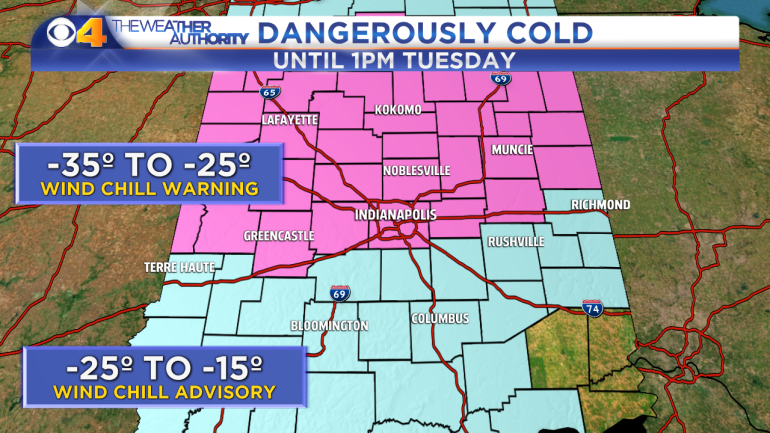 Our temperatures have been below freezing for the past nine consecutive days. We have the perfect combination of snow covered ground, cold air and long nights. This mix has led us to the coldest temperatures in four years and don't expect change anytime soon.
Indianapolis tied the record for the coldest New Year's Eve and was one degree off the mark for New Year's Day.
The record low for Tuesday morning is 12 below zero set in 1887 and we may tie that record as well.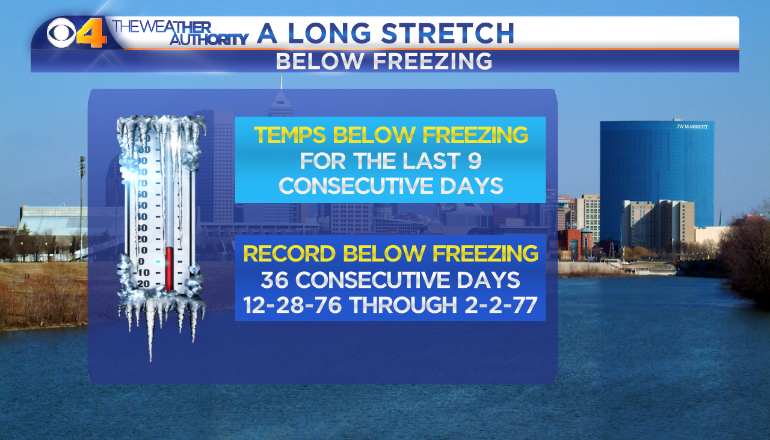 We are in the midst of a long stretch of cold weather.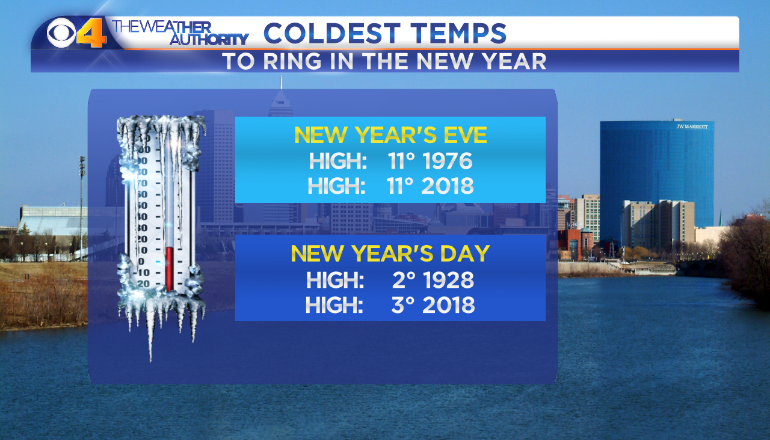 The new year is off to a very cold start.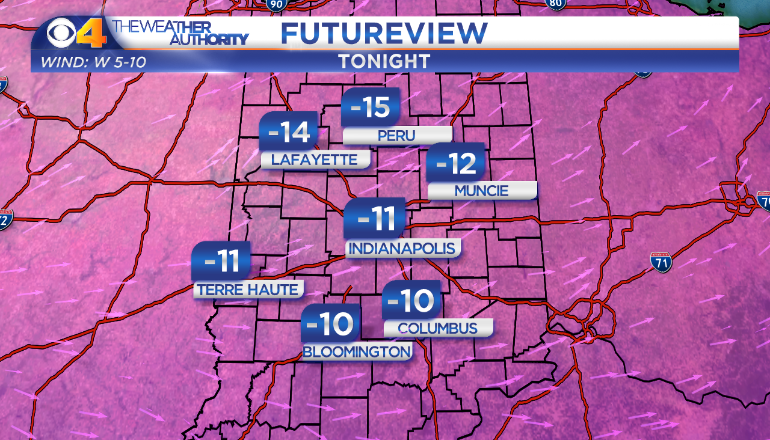 We'll have near record lows overnight.
Tuesday will be a very cold day.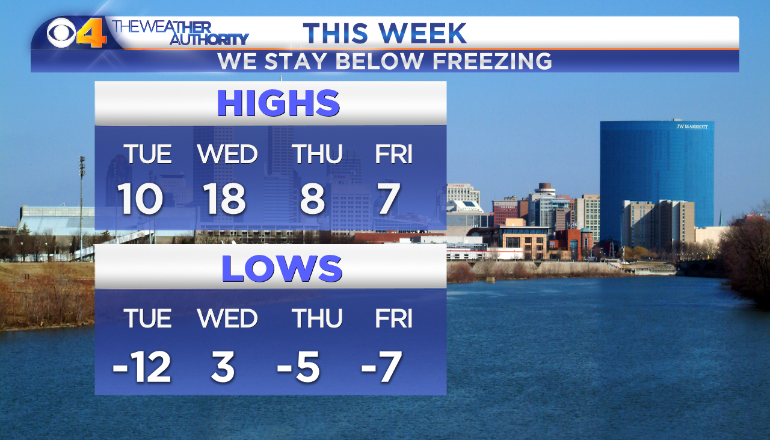 We'll stay below freezing for the rest of the week.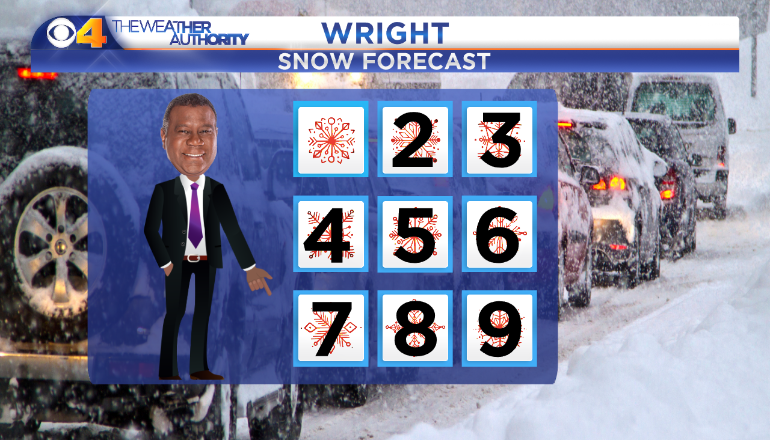 We'll have one, 1″ snow so far this season.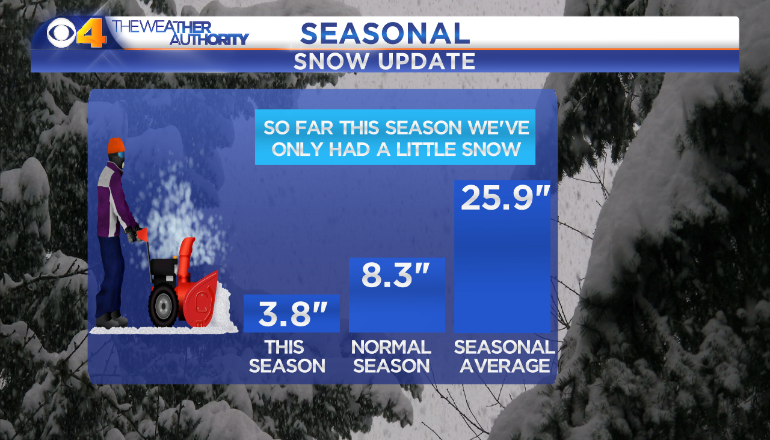 We've  only had half of our usual snow so far.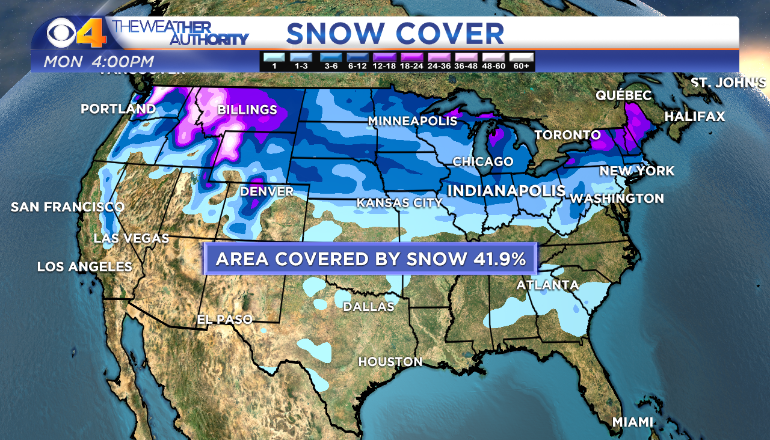 Almost half of the country has snow on the ground.