This is an archived article and the information in the article may be outdated. Please look at the time stamp on the story to see when it was last updated.
INDIANAPOLIS, Ind.– The average high this time of year is 49 degrees. After a two-week stretch with temperatures below average, a brief warm up is on the way.
Expect a sunny, cool Thanksgiving Day with highs near 50 degrees. We'll have a mild Friday with highs in the 50s but clouds will increase Friday and rain will develop Friday night.
Rain will continue through Saturday morning and most of the day will be dry. An approaching cold front will bring more rain late Sunday. As the front passes Monday, temperatures will fall and rain will change to snow. We'll have a cold Tuesday and snow showers will continue.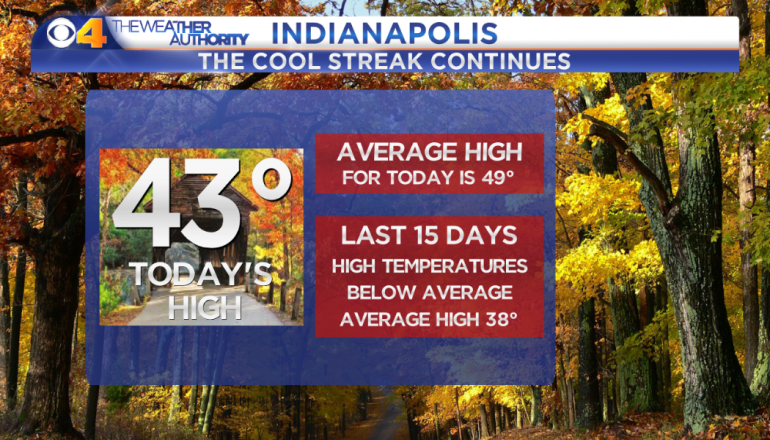 Temperatures have been below average for the past two weeks.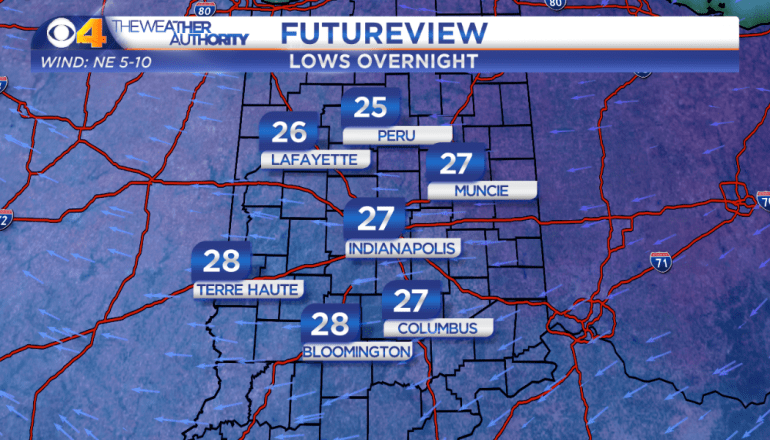 Lows will fall below freezing overnight.
We'll have a sunny, cool Thanksgiving Day.
A cold front will bring rain  Friday night.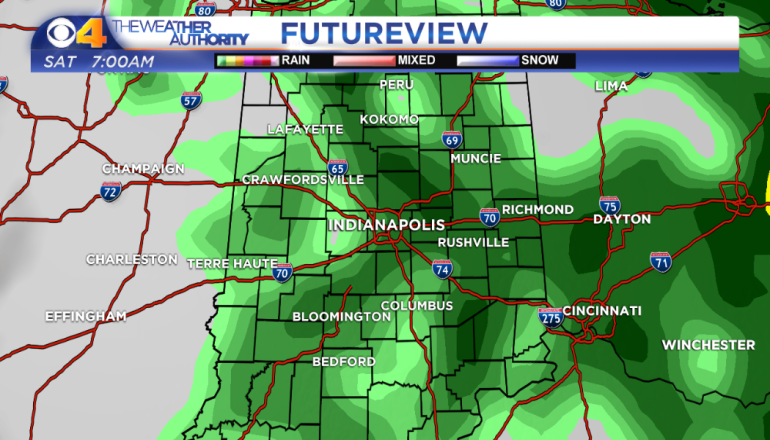 We'll have rain across Indiana through Saturday morning.
This will be a mild week across central Indiana.
Rain is likely again late Sunday.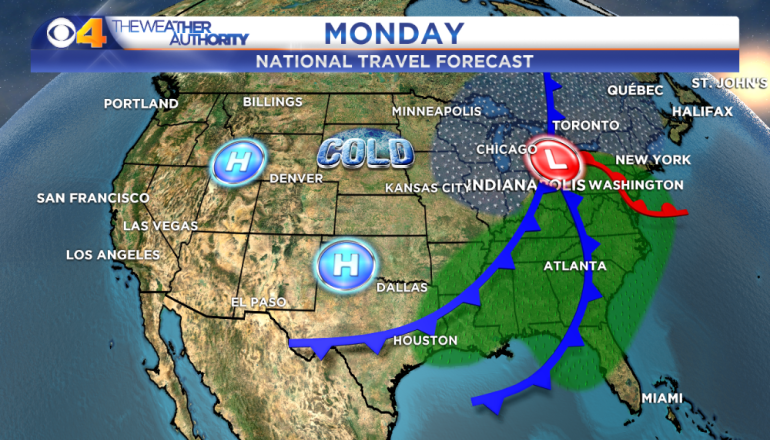 Rain will change to snow Monday.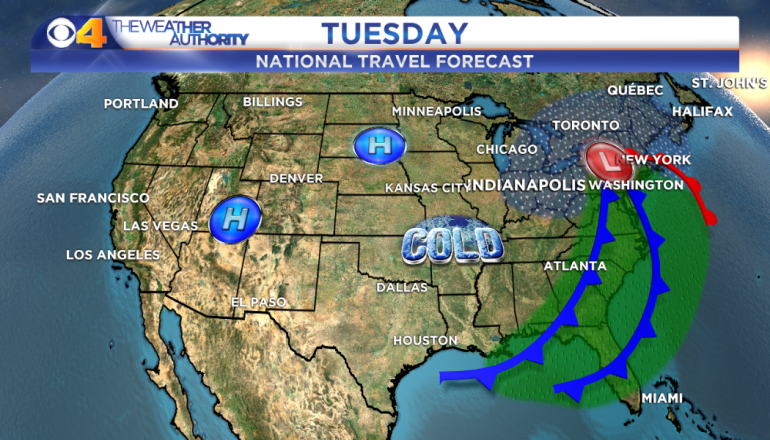 Snow showers will continue Tuesday.