This is an archived article and the information in the article may be outdated. Please look at the time stamp on the story to see when it was last updated.
Another shot of snow coming for parts of central Indiana Sunday morning.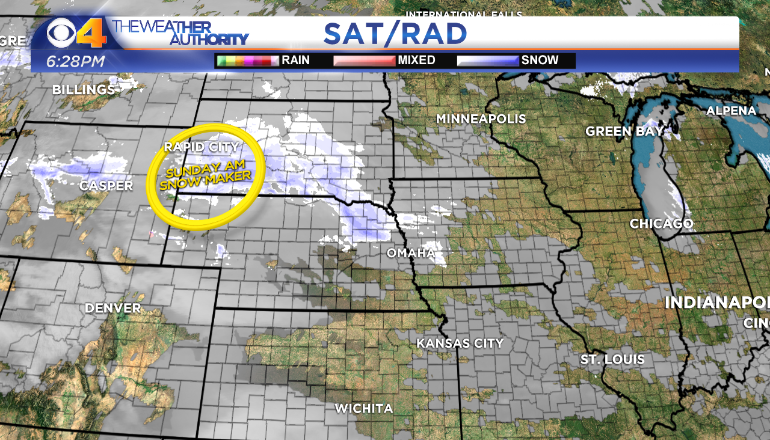 Computer models suggest energy coming out of Wyoming will track across the southern half of Indiana Sunday morning.  Right now, this does not look like a significant amount of snow, however some may get 1/4″ to 1/2″.
I am going to say less than 1″ in the area shaded in white above on the chance the piece of energy passing over intensifies and squeezes every drop of moisture out of the atmosphere.
As for the timing… It looks like this should happen between 5am and 10am Sunday morning.
DON'T BLAME THE MESSENGER
While it has been cold the last week, it is going to get colder!  How cold?   If my forecast verifies, the first two days of January will be the coldest open to January since records have been kept in Indianapolis (1872-Present).
This could also be the coldest 1st six days to January on record if the forecast holds true.  The average temperature (high temperature + low temperature divided by 2) for the 1st six days is forecast to be 2.1°.  Here are the years with the coldest six days of the month.
1879 – 4.3°
1884 – 4.7°
1887 – 8.1°
1940 – 9.2°
1924 – 12.4°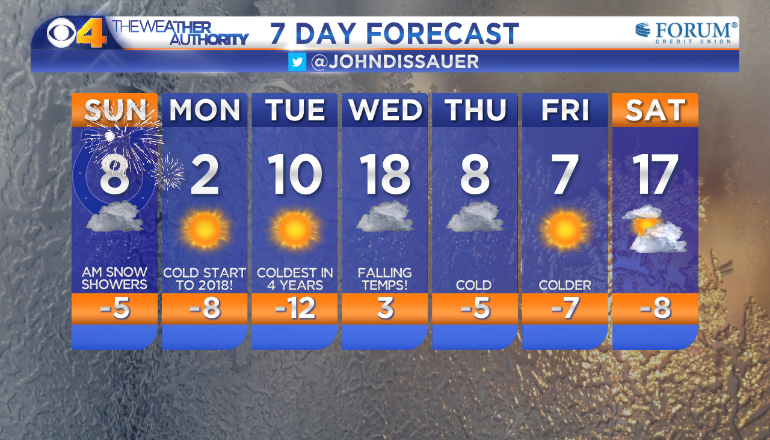 BELOW ZERO TONIGHT
Temperatures are dropping quickly this evening after a cold front has passed and skies turn partly cloudy.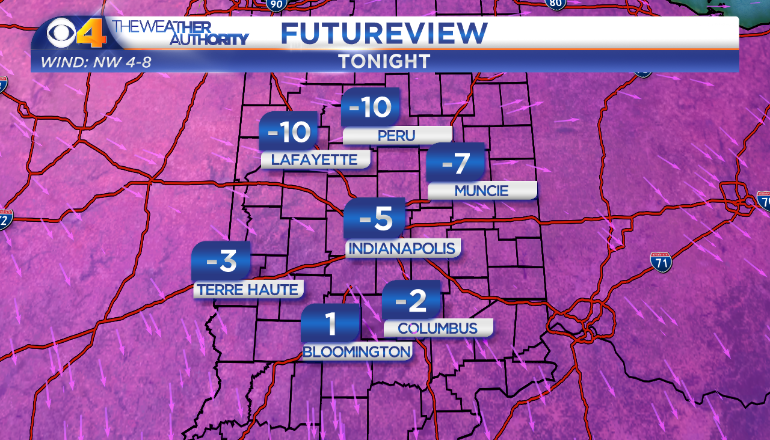 Air temperatures will drop several degrees below zero Sunday morning.  Wind chill values will fall to -8° to -25°.
We won't warm much through the day Sunday.  Temperatures should only climb in to the single digits.