This is an archived article and the information in the article may be outdated. Please look at the time stamp on the story to see when it was last updated.
It was already feeling hot with that high of 86 on Thursday and today we'll be even hotter.  Temperatures will soar through the 80s for lunchtime and top off in the low 90s this afternoon.  Heat index values could climb into the triple digits.
Plenty of sun today so we'll be glad when a few clouds filter in.  Also should have just slightly more of a breeze than yesterday, offering a touch of relief.
The alerts map is bright and colorful today.  It's full of reasons to slow down and take it easy.  Extreme heat index values will make being outside all day dangerous.  Heat stroke is an emergency!  Call 911 if someone suffers heat stroke.  An air quality alert is shown in gray and does include Indianapolis, Carmel, and Columbus.  For this reason, asthma sufferers should take it extra easy.  Also, if you have to pump fuel, try to wait until after 7 p.m.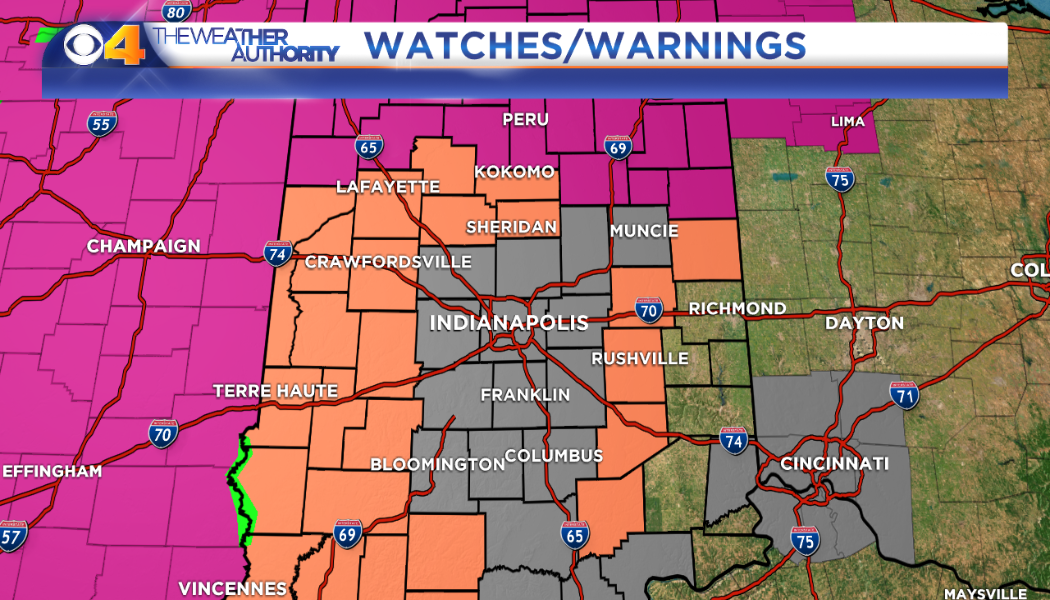 The car temperature will heat up fast today.  It'll only take ten minutes to get above 100.  Look before you lock.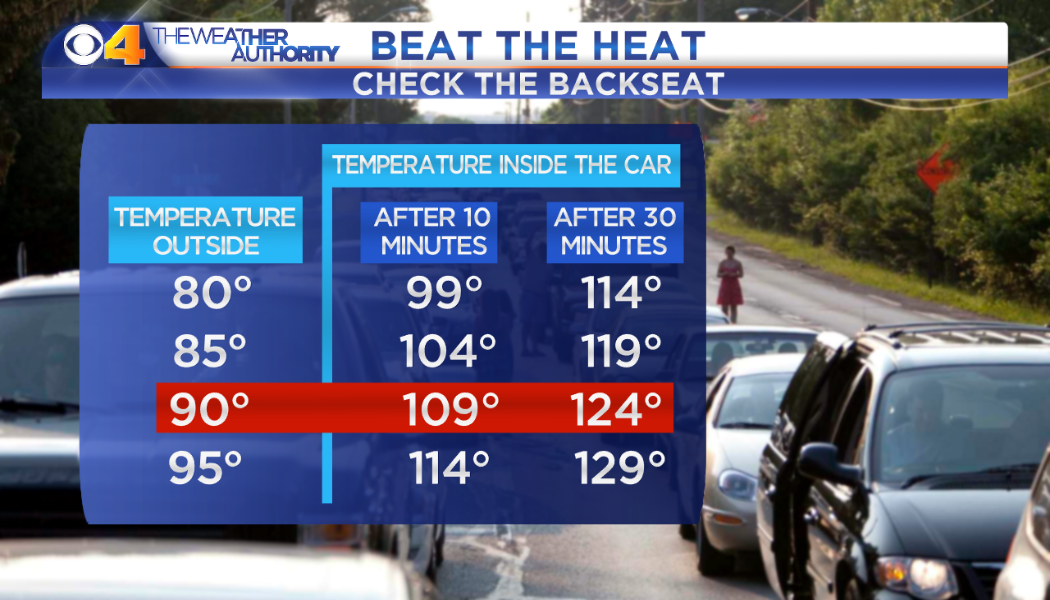 I'll be live at Conner Prairie for the evening newscasts Friday night for Symphony on the Prairie.  Wear your red, white, and blue and I highly recommend ponytails for anyone with long hair.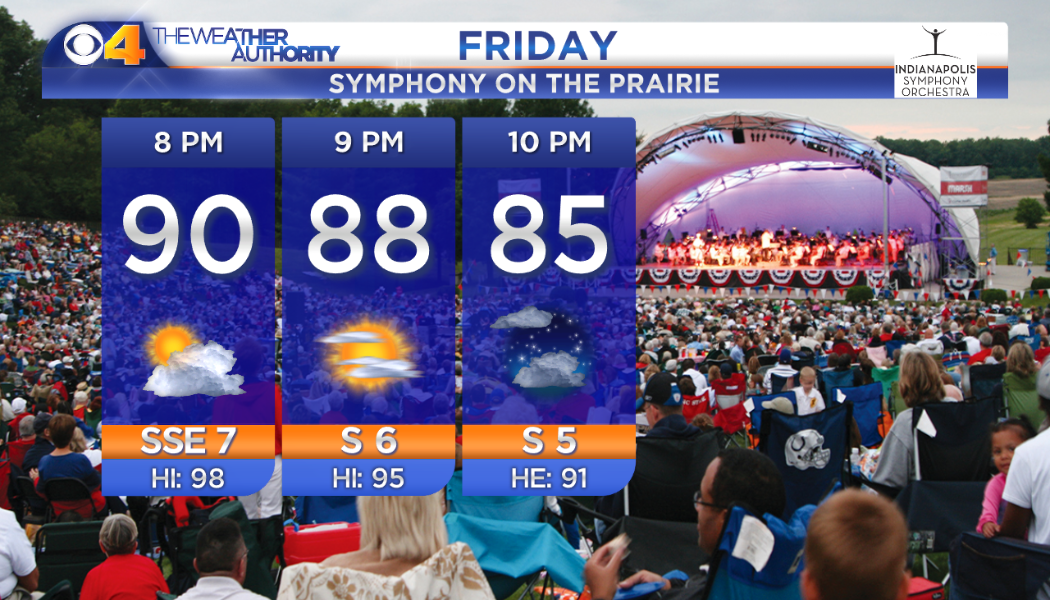 No breaks at night.  Lows only dip into the 70s tonight and all weekend, so keep your windows closed and air conditioners running.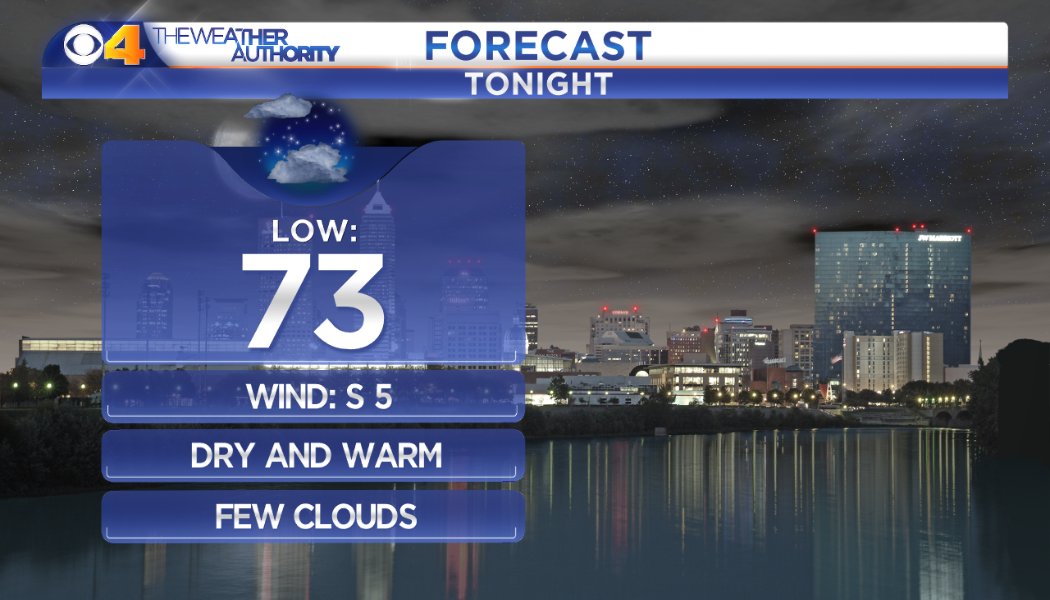 With no rain today or tomorrow, make sure to water your plants first thing in the morning to avoid the extreme afternoon heat.  A few storms are possible for Carmel Fest so we will have to monitor that for timing as the day near.  Regardless, it'll be hot.