This is an archived article and the information in the article may be outdated. Please look at the time stamp on the story to see when it was last updated.
We'll see more clouds than sun today, especially during the afternoon. Humidity levels will be moderate with highs in the low to mid 80s.
After 2 p.m. we'll see an isolated t-shower chance through sunset tonight. Most won't see the rain, as these will be just hit or miss, but a brief heavy downpour will be possible. No severe weather is expected.
As the week wears on, the chance for rain will go UP. However, Wednesday will be much of the same. The day will start off dry and after 2 p.m we'll see spotty thunderstorms develop.  The coverage may be SLIGHTLY higher Wednesday afternoon as compared to today.
The wettest part of the week will be Thursday night into Friday. However, even Thursday afternoon we could see a few spotty T-storms. The cold front itself will move through overnight into Friday morning so that is when the coverage of rain will be the highest.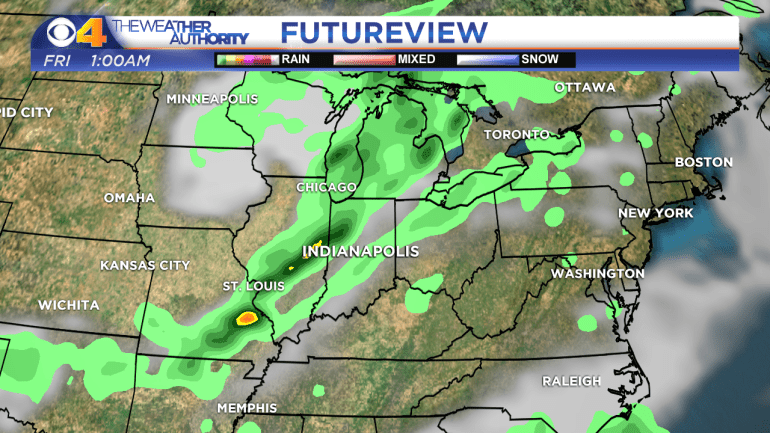 Rain totals through Friday will be around 1".
Temperatures will take a pretty large dip into Friday with a high of just 73.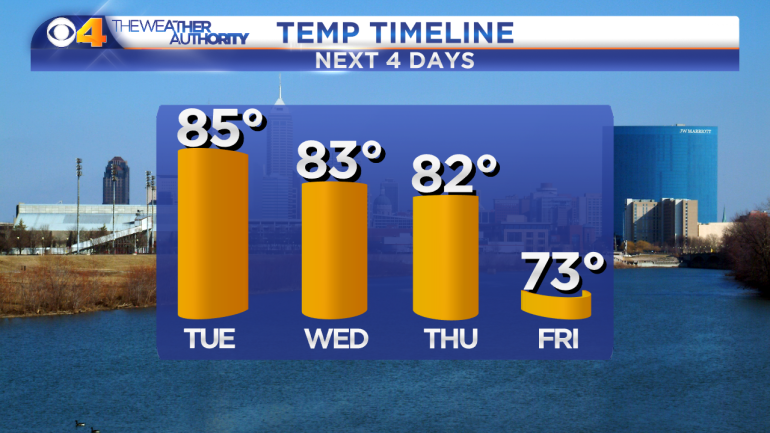 We'll hang onto those 70s into the upcoming weekend.