This is an archived article and the information in the article may be outdated. Please look at the time stamp on the story to see when it was last updated.
A strong cold front has moved east and cooler, drier air has moved across the state just in time for the weekend. With lower humidity we'll enjoy highs in the 80s Saturday and Sunday.
Between 2-5" of rain fell Friday evening and it will take a few days for the rain to runoff and for creeks and streams to recede. We'll all need to be careful around water this weekend. Water flow will be rapid as runoff occurs, so kayaking and canoeing are not advised.
Enjoy the break from the heat and humidity this weekend. 90-degree heat will return for several days next week.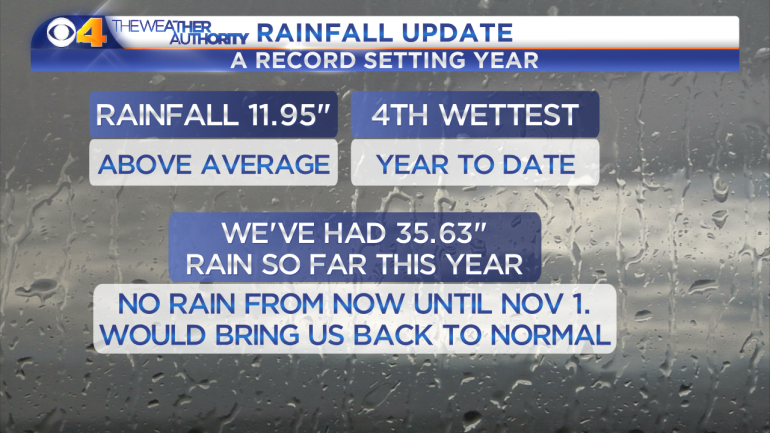 We are off to a record pace for rainfall this year.
Temperatures will be cooler with low humidity overnight.
There a number of big events going on this weekend.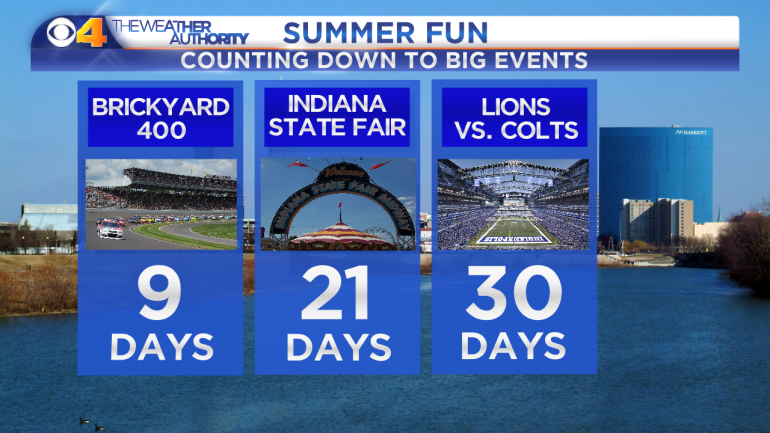 The Brickyard 400 is just a week away.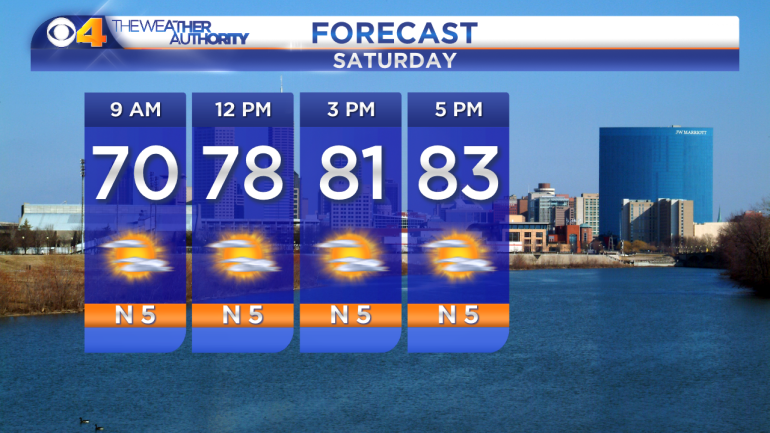 Expect a sunny Saturday.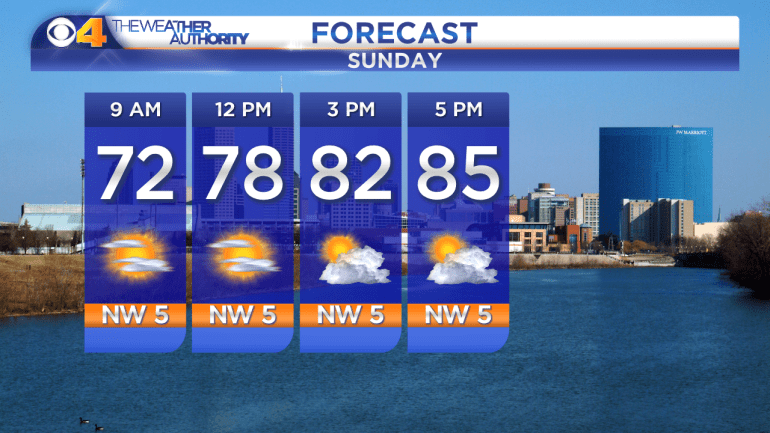 We'll have a 20% chance for afternoon showers Sunday.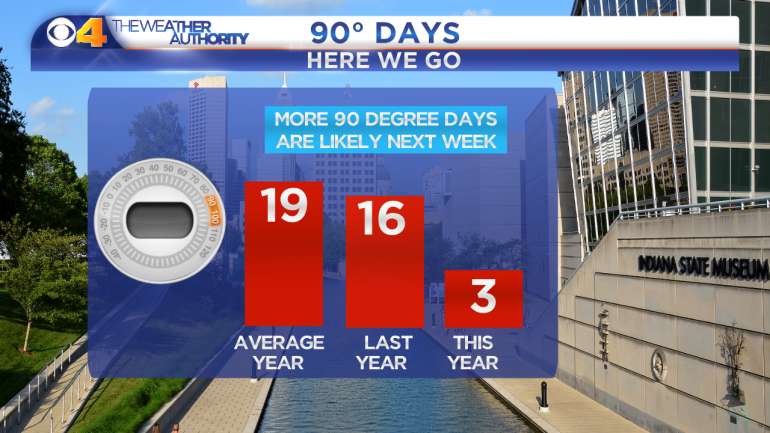 So far we've had 3, 90-degree days this summer.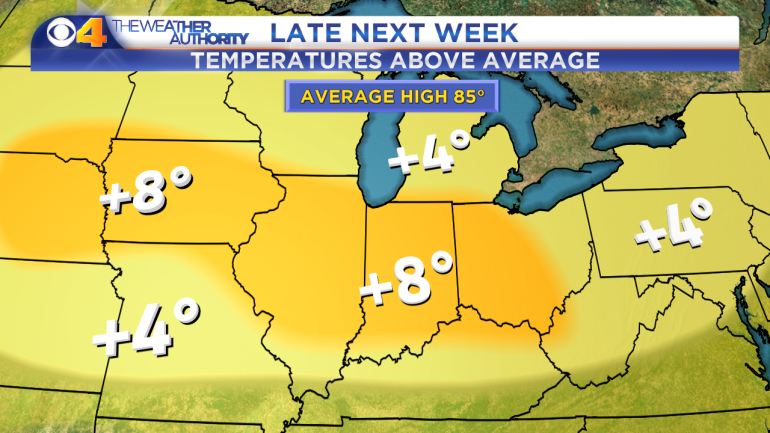 90-degree hear returns next week.