This is an archived article and the information in the article may be outdated. Please look at the time stamp on the story to see when it was last updated.
Monday felt so nice and warm with highs in the mid-70s and all that sunshine!  Tuesday should be just about as warm for Indy with highs again getting above average.  We will, however, have a chance for a brief afternoon shower this afternoon.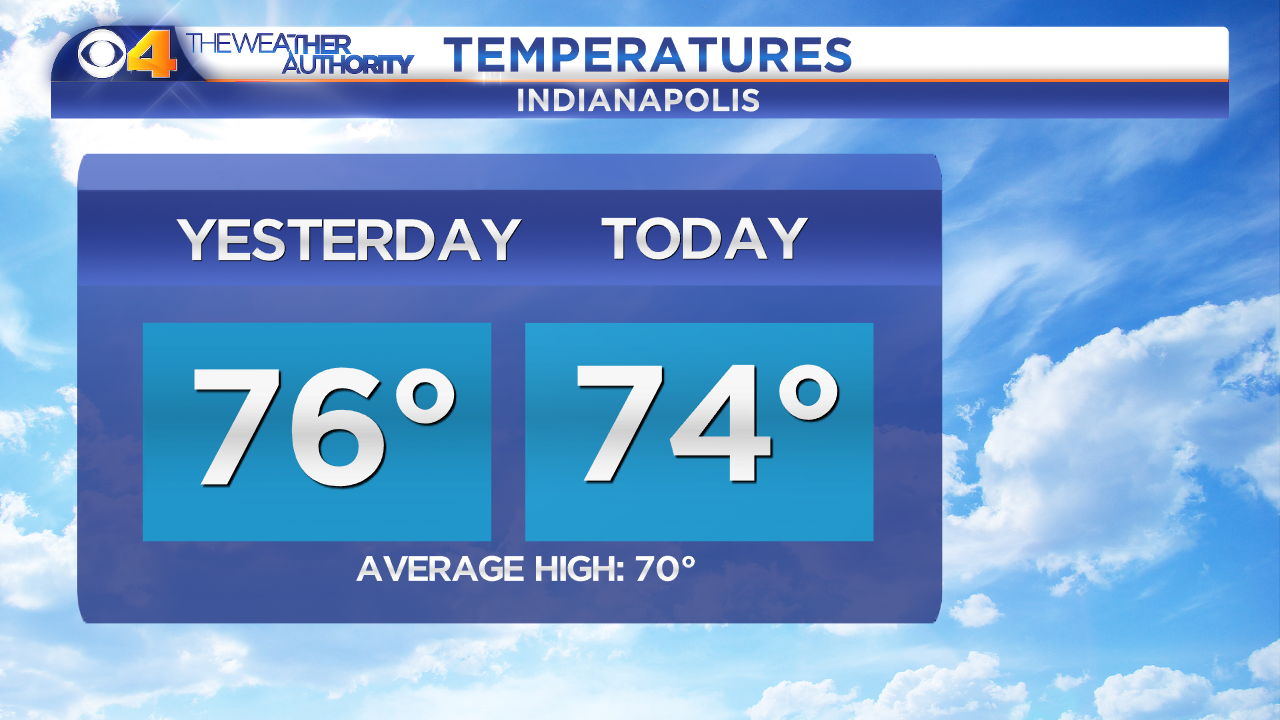 A cold front has set up over Indiana.  We'll have a brief shower chance Tuesday afternoon but other than that, the main impact from this front will be a separation in highs.
North of Indianapolis will be stuck in the 60s Tuesday afternoon with highs in the 70s Indianapolis and south; that is, south of the cold front.
A shower is possible Tuesday afternoon as the front slowly tries to exit.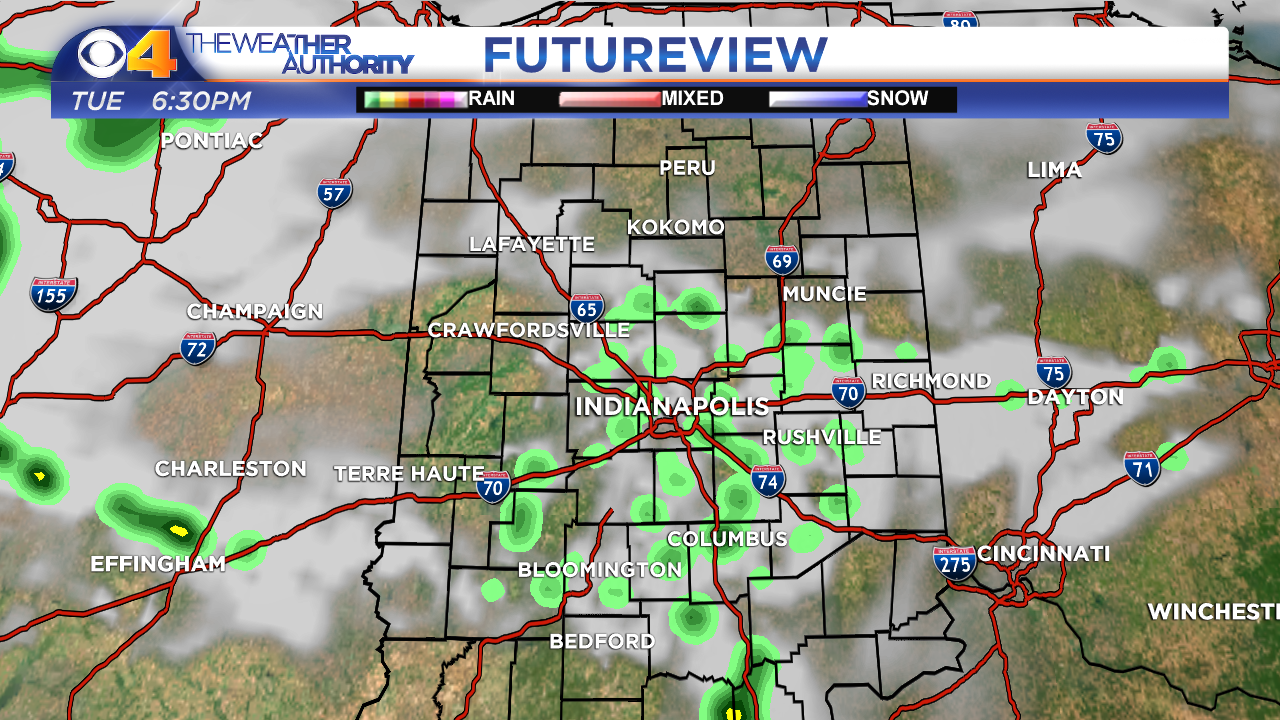 Even warmer on Wednesday!  Again, a small rain chance.  The rainiest day of the week will be Thursday, followed by a dry and chilly Friday.  Should be dry for the Grand Prix on Saturday, but shower chances return Sunday for Mother's Day.