This is an archived article and the information in the article may be outdated. Please look at the time stamp on the story to see when it was last updated.
A storm system moving by to our south will bring clouds and a few flurries Saturday. The main storm track will take the system south of Indiana with the heaviest moisture falling across Kentucky and Tennessee, so don't expect any accumulation.
Over south-central Indiana we have a Freeze Warning in effect his weekend. Expect a hard freeze Saturday morning and again Sunday morning.
Don't forget to change your clocks Saturday night or Sunday morning. Daylight Saving time begins Sunday.
We'll have a chance for snow late Monday through Tuesday and some accumulation is likely by Tuesday morning. A strong cold front will bring a late season blast of Arctic air our way and keep our high temperatures in the 30s for most of next week.
We'll see a warm up by the end of the week with a chance of rain for St. Patrick's Day.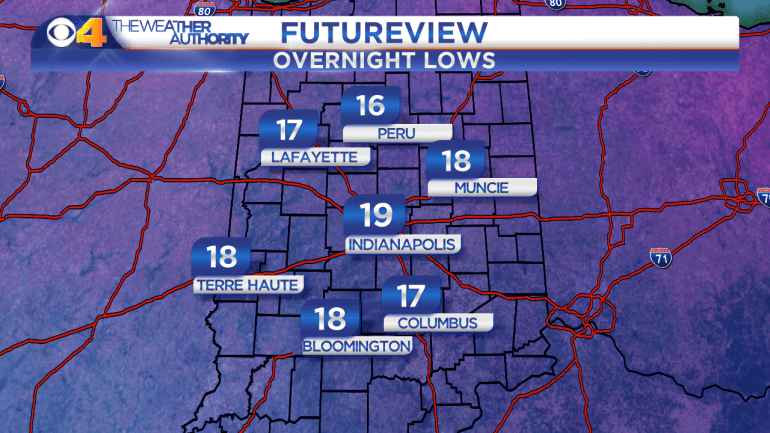 Low temperatures will be in the 20s Saturday morning.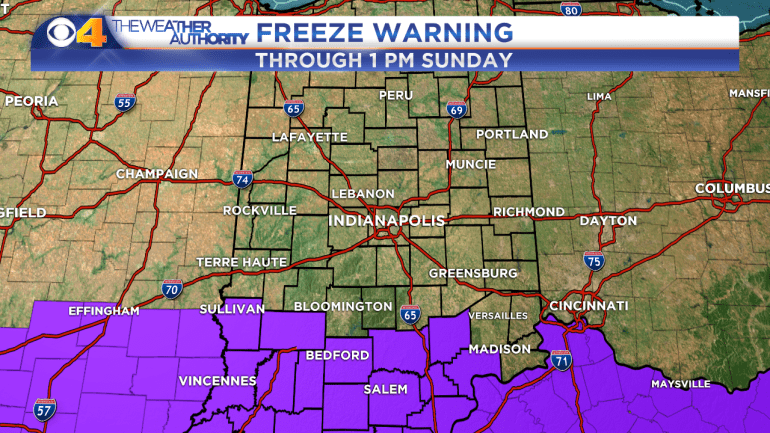 A Freeze Warning is in effect for part of the state this weekend.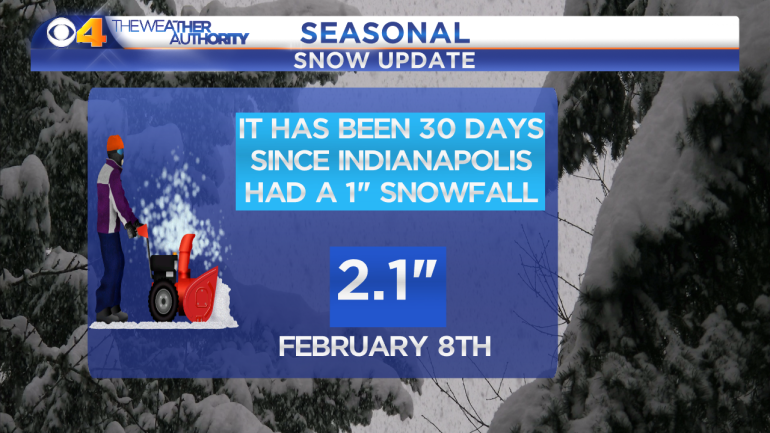 We have gone one full month without a one-inch snowfall.
We are less than two weeks away from the start of Spring.
Expect a few flurries Saturday.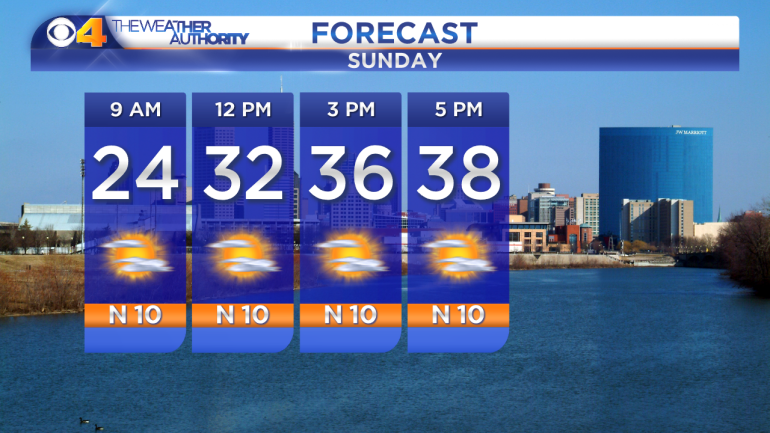 We'll have a dry, cool Sunday.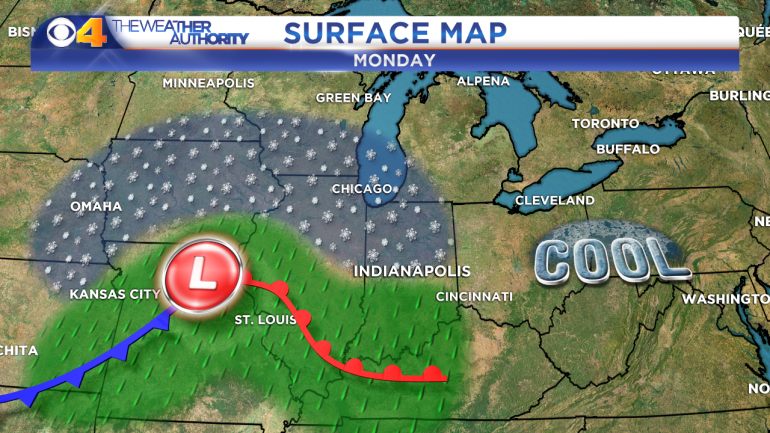 Light snow will develop Monday.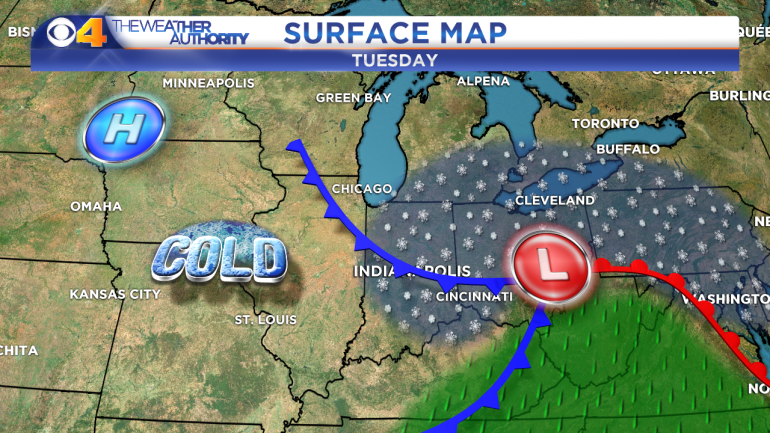 Snow showers will continue Tuesday.