This is an archived article and the information in the article may be outdated. Please look at the time stamp on the story to see when it was last updated.
Cold morning!  Wind chills briefly dipped into the teens for a few of us.  Lows should only be dropping to 33 this time of year, but we're far below that.
Plenty of sunshine this morning, but we'll toss in some clouds in the afternoon.   No wet weather is expected Wednesday or Thursday, which is great news for travelers.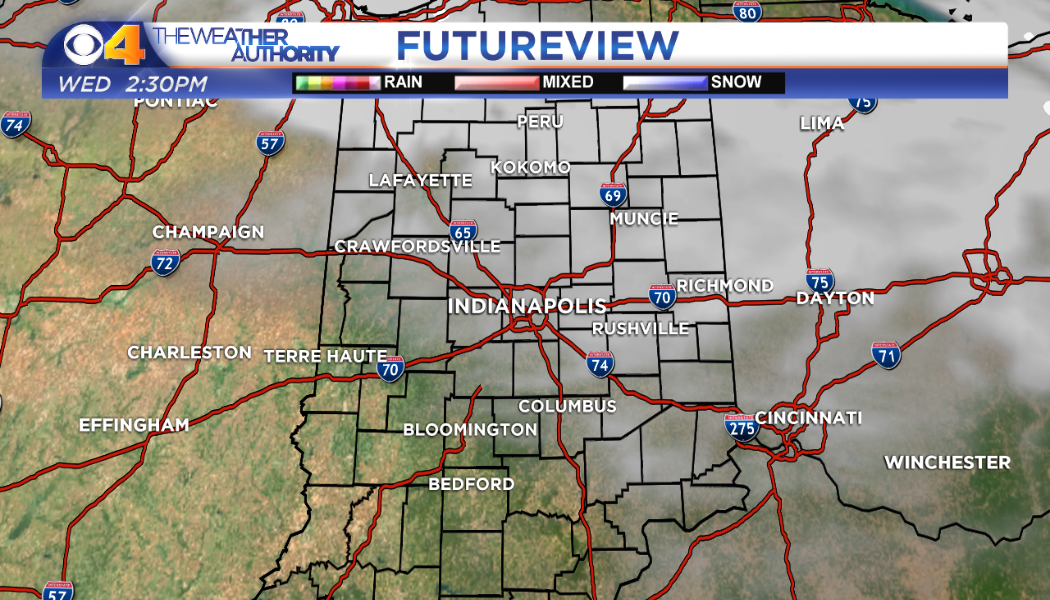 Today's high will only be about 42 degrees--a few degrees warmer than Tuesday was!
Thanksgiving will be just about a repeat of last year: dry, partly sunny, 40s.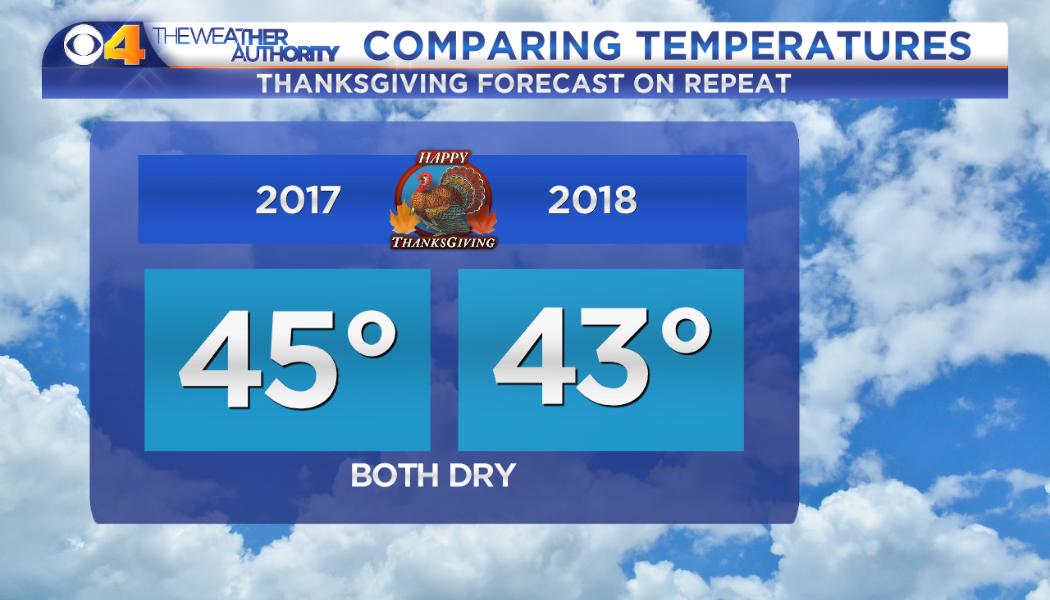 Great forecast for dinnertime!  100% chance of delicious food!
Next chance for rain is Friday night.  Temperatures warm for the weekend and bring more moisture to the area.  Multiple rounds of rain heading into next week and as temperatures tumble we could mix in some snow.  Expect roller coaster temperatures the next couple of weeks.