This is an archived article and the information in the article may be outdated. Please look at the time stamp on the story to see when it was last updated.
Winds were strong across central Indiana on  Wednesday and the stiff breeze will stay with us for the next 24 hours. For St. Patrick's Day expect sunny skies with highs near 60. A cold front will bring a few sprinkles Thursday night and leave cooler air behind for the final weekend of Winter. Spring will begin on Sunday with a mix of sprinkles and flurries.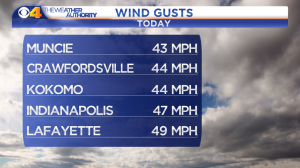 Winds gust up to 49 miles per hour on Wednesday.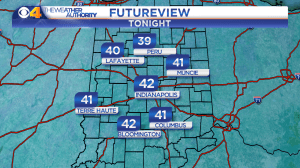 Low temperatures will be cooler overnight.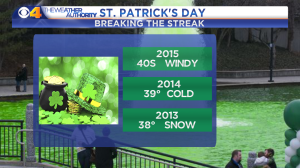 We've had cool, and even wintry, conditions for the the St. Patrick's Parade over the past three years.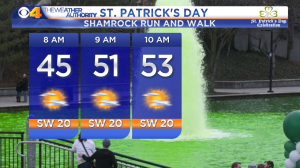 We'll have a sunny morning for the St. Patrick's Day Run and Walk.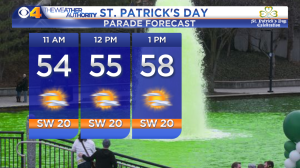 Expect a sunny, mild day for the parade.
Sprinkles and flurries will be possible Saturday.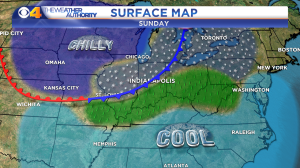 Spring begins with cool, wet weather on Sunday.