This is an archived article and the information in the article may be outdated. Please look at the time stamp on the story to see when it was last updated.
Think back to April 9, 2017.  It was 77°!  That's a huge difference from this year on the same date.  Today's highs will be way below the average when we top off in the upper 40s.  We even have a thin layer of snow on the ground this year.
Snow is already done for everyone south of Indy but downtown and north could see light snow through mid-morning Monday.  Accumulations stay minimal and pavement will be wet at worst.
There will be many dry hours today, but there is an isolated chance for light rain after 3 p.m. No major impacts are expected.

A light breeze is all it took to get AM wind chills to dip into the 20s.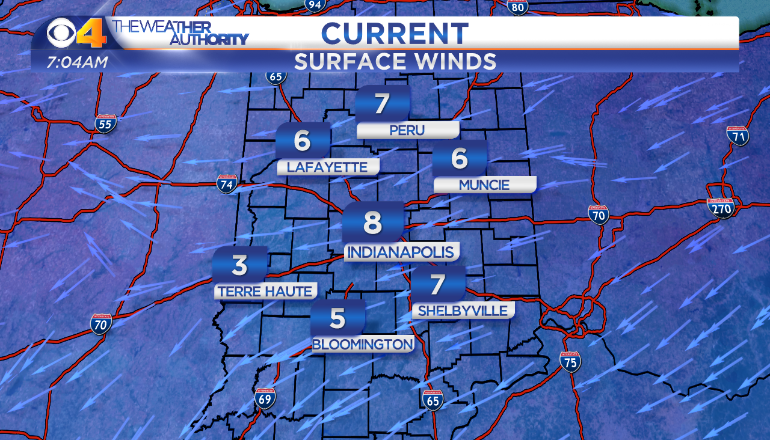 When the wind picks up later this week, take that as a great sign!  The warm wind will bring milder air to central Indiana by Wednesday and even more so through the second half of the week.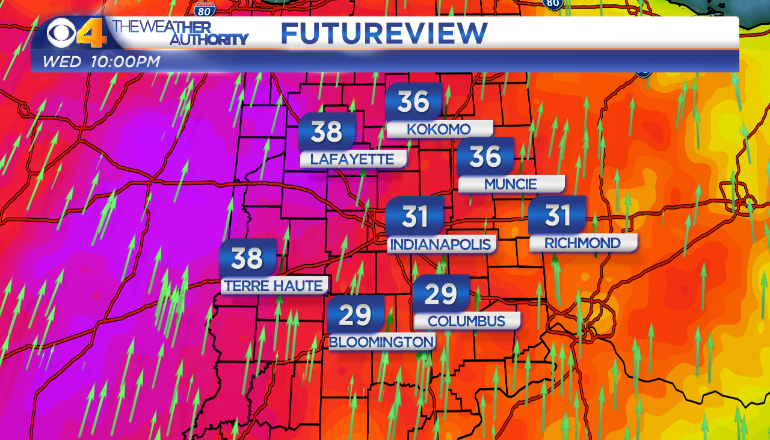 By Thursday & Friday, most of our afternoon will be spent in the 60s.  Enjoy that!  Friday night is the next substantial chance for some rain and even storms.