This is an archived article and the information in the article may be outdated. Please look at the time stamp on the story to see when it was last updated.
It will be much cooler today and stay chilly through the weekend. We started off in the 40s this morning which was 15-20 degrees cooler than Thursday. Even our highs today will be about 20 degrees cooler than Thursday. Highs will be in the upper 50s to ~60 degrees this afternoon with clouds thickening throughout the day.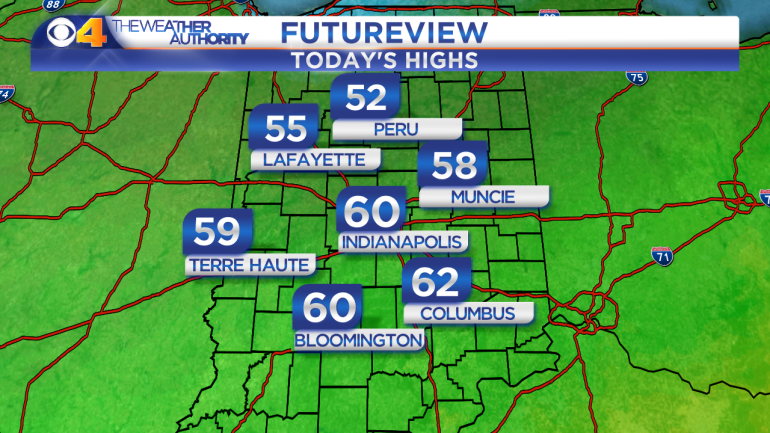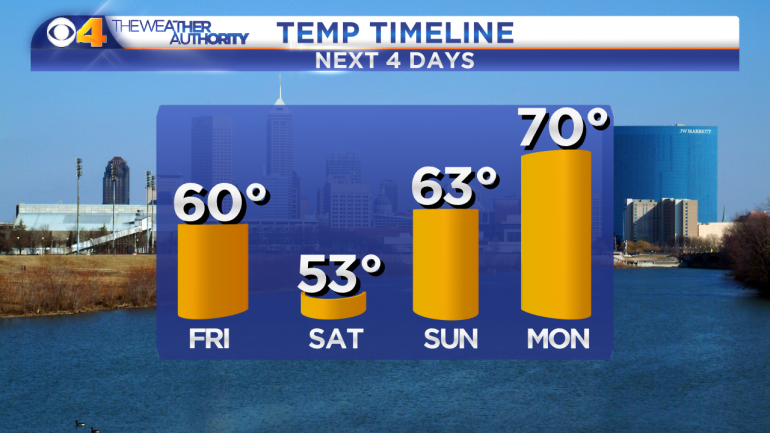 Our next storm system rolls in this evening. We could see a couple showers south of I-70 this evening, but the radar will fill in and the rain will get heavier overnight and into Saturday. You can expect a wash out the further south you go.  Columbus and Bloomington, for example, will see virtually a wash out on Saturday with rain that will be very heavy at ties. Even along I-70 it will be very wet.  The further north you go, the less rain you'll see. Areas like Kokomo and Peru may not see any rain on Saturday, but we'll all be cool with highs in the 50s.
Sunday will definitely be the better day of the weekend. Our sky will turn mostly sunny by the afternoon, but temperatures will remain below average.
70s return early next week, with a more unsettled pattern building back in for the second half of next week.