This is an archived article and the information in the article may be outdated. Please look at the time stamp on the story to see when it was last updated.
The month of August got off to a warm start with isolated afternoon t-storms. Our current weather pattern will keep us warm and humid for the next two days.
Our rain chances will increase Wednesday and Thursday as a cold front approaches. The rain will end as the front moves across the state Friday.
Behind the front this weekend we'll have lower humidity and temperatures will cool into the 70s.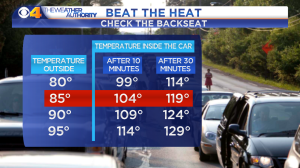 Temperatures will rise quickly inside cars so be sure to double check the back seat to ensure the safety of kids and pets.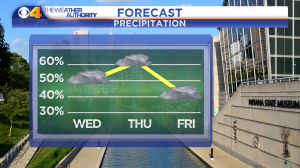 We'll  have a daily chance for rain through Friday.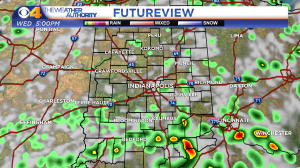 Scattered t-storms will develop Wednesday afternoon.
T-storms will be more widespread Thursday.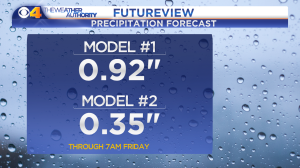 Up to one inch of rain  is likely this week.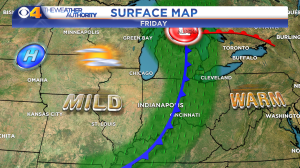 Showers will end early Friday and skies will clear.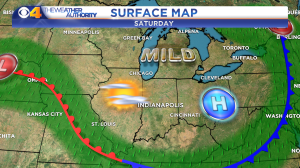 We'll have a full day of sunshine on Saturdayy.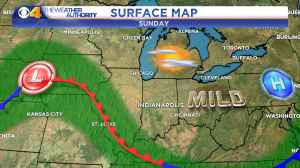 Expect a dry, mild Sunday.