This is an archived article and the information in the article may be outdated. Please look at the time stamp on the story to see when it was last updated.
More clouds than yesterday!  They'll offer little relief, though, as we should still hit 90°.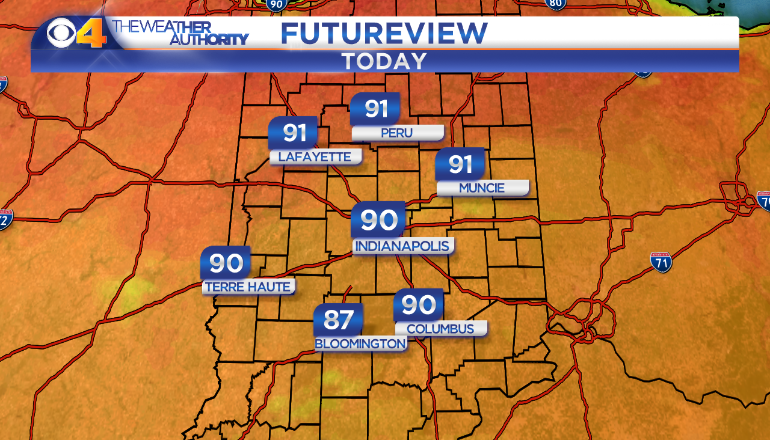 The heat will only be slowed a bit by the clouds, keeping those south of the city just out of reach of that 90° mark (though many could still hit it).
With Sunday, Monday, and potentially today hitting 90 at the airport, we should have the first heat wave since July.  Take lots of breaks and hydrate!
Yesterday was remarkably hot!  With a high of 95, that was the hottest Indy has gotten since September 2013.
Today clouds will cover more of the sky than they did yesterday.  There's a slim chance we get a stray shower Indy or south during the afternoon, but most of us will stay dry.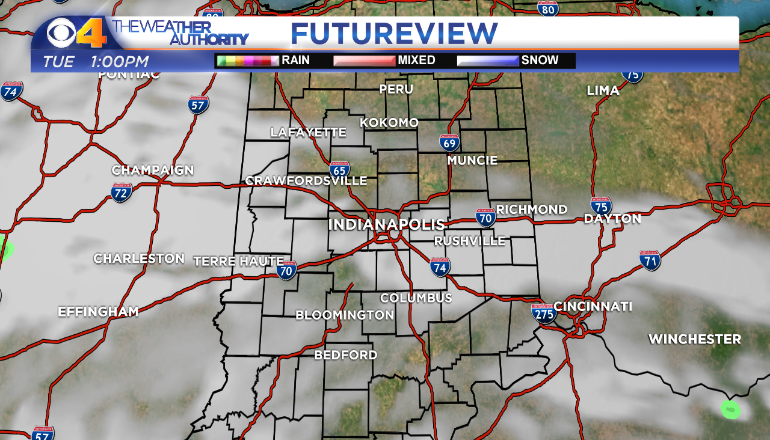 Isolated storms will spread in tonight, after 8 for areas south of Indy and potentially reaching the city after 11 p.m.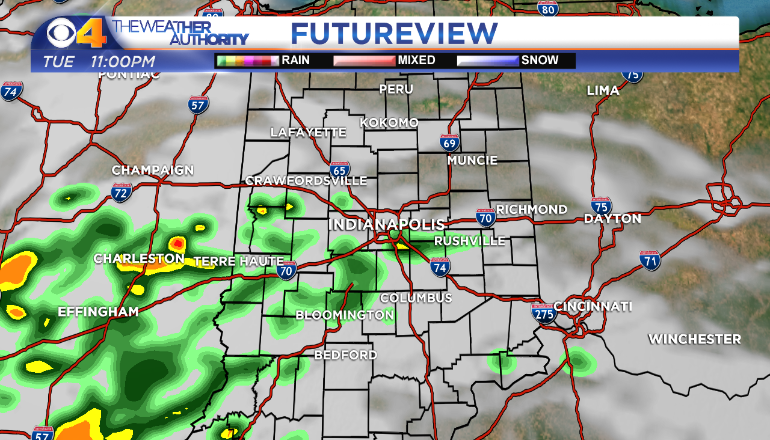 More widespread, though scattered, storms will spread in as the remnants of Alberto make their way into central Indiana by Wednesday mid-morning and early afternoon.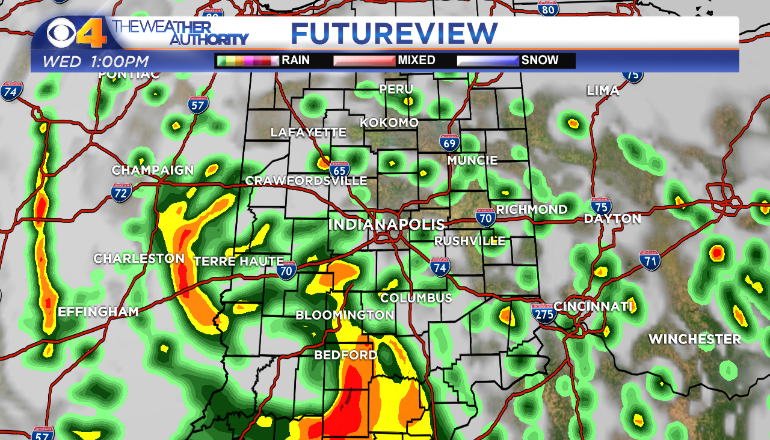 We've had only a little over an inch of rain this whole month.  Tomorrow's storms should bring between a quarter and a half an inch of rain.  Some thunderstorms could certainly produce closer to an inch.