This is an archived article and the information in the article may be outdated. Please look at the time stamp on the story to see when it was last updated.
For the first time this week, temperatures rose rise above freezing Thursday.
Our warm-up will continue through the weekend with highs in the 50s by Saturday. Another storm system will bring rain late Sunday.
After a mild weekend rain will change to snow as a cold front moves across the state Monday. Much colder air and snow showers will be with us through Tuesday.
We've had twice as many sub-zero days as we should have.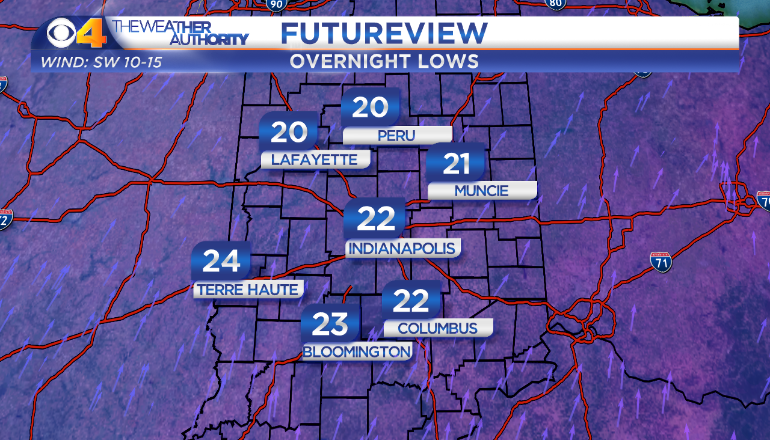 Lows will stay in the 20s overnight.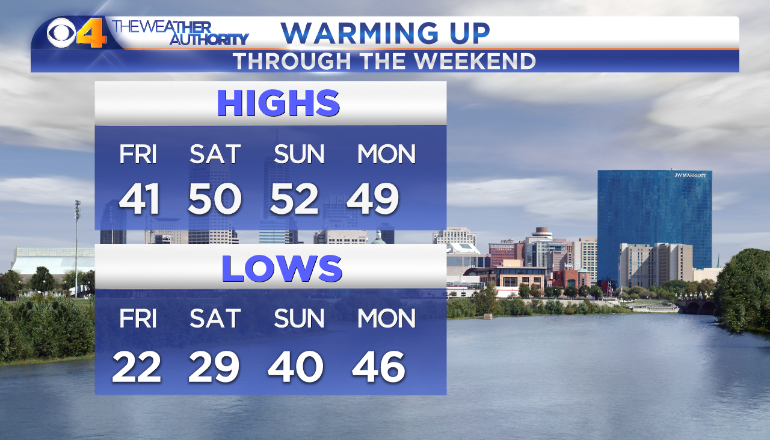 Our warm spell will last through the weekend.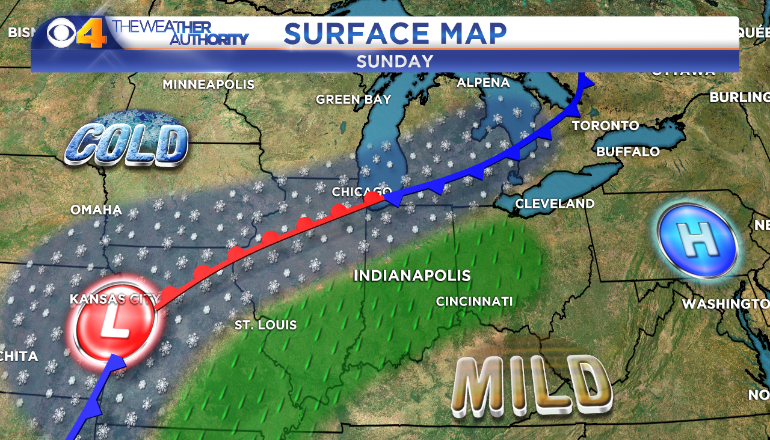 Rain will develop Sunday.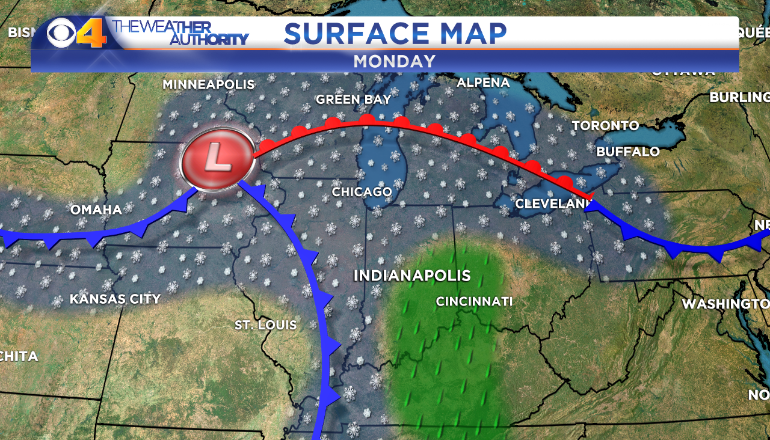 Rain changes to snow Monday.
Snow showers are likely Tuesday.