This is an archived article and the information in the article may be outdated. Please look at the time stamp on the story to see when it was last updated.
INDIANAPOLIS, Ind. (Mar. 2, 2016)-- Light snow will move in after 2 a.m. Thursday and continue through the morning rush hour. As temperatures rise in the afternoon we'll have a rain/snow mix, before the moisture changes to snow showers after sunset. Minor accumulation is likely with the heaviest amounts north of I-70. Temperatures will rise above freezing on Friday so any snow we get will melt soon. Much warmer air arrives over the next few days with highs in the 50s by Sunday and in the mid-60s early next week.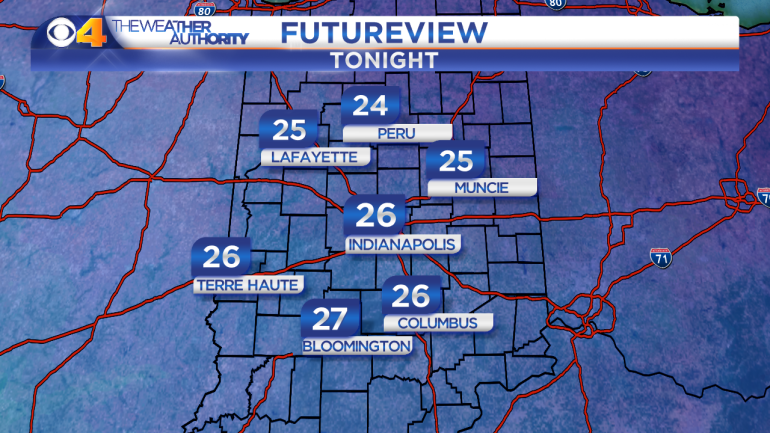 Low temperatures will fall into the 20s overnight.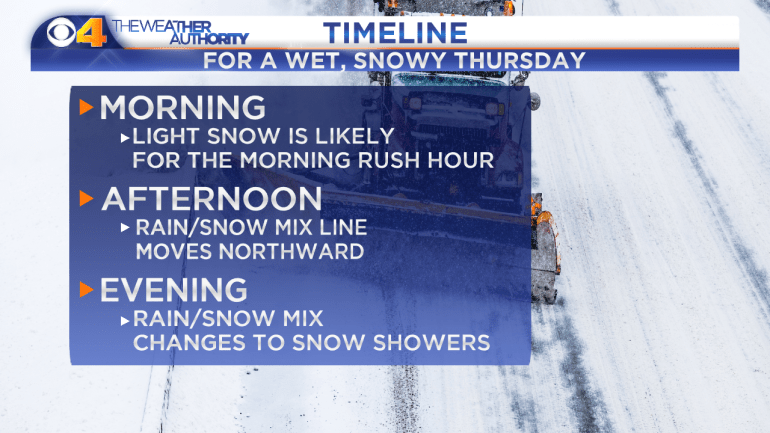 Light snow is likely in the morning with a rain/snow mix in the afternoon, before changing to snow showers Thursday evening.
Snow develops around 3am.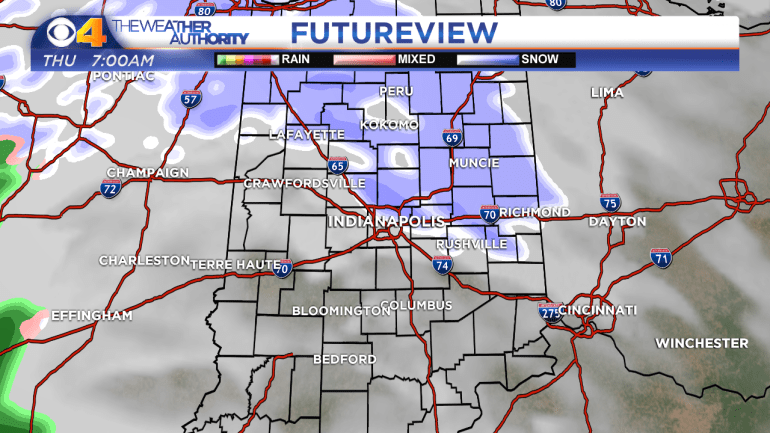 Snow is likely for the morning rush hour.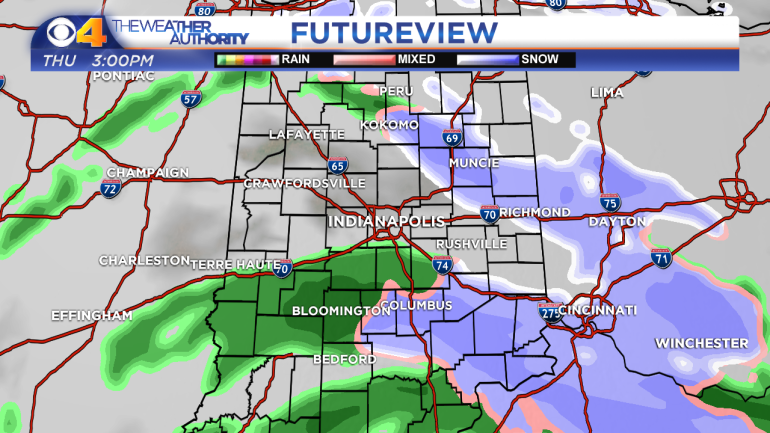 A rain/snow mix is likely in the afternoon.
Snow showers taper off Thursday evening.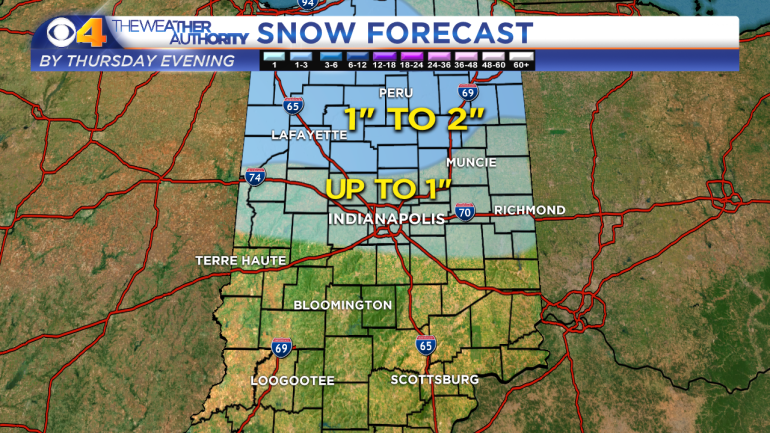 Up to 1" of snow is likely in Indianapolis, with 1-2" over north central Indiana.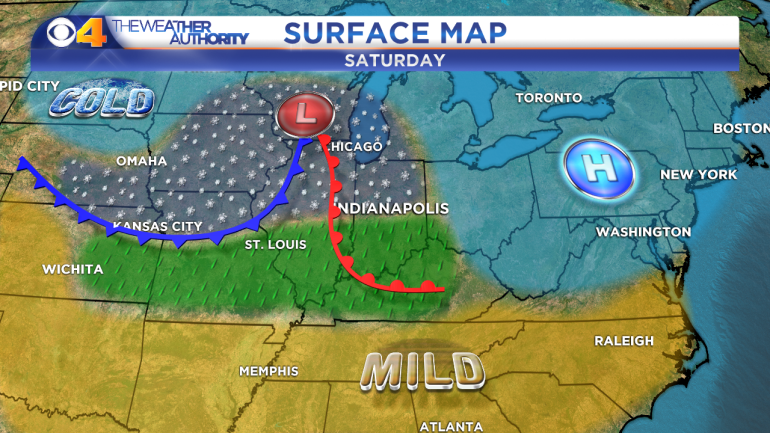 Rain and snow showers are possible on Saturday.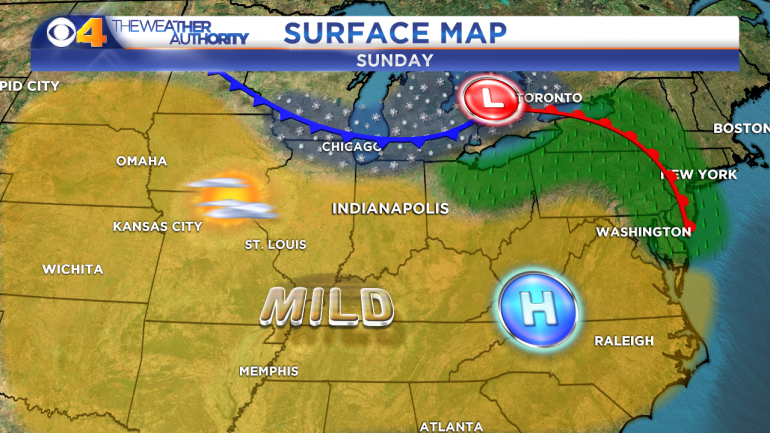 Expect a dry, mild Sunday.
We'll have a daily chance for rain Monday through Wednesday of next week.