This is an archived article and the information in the article may be outdated. Please look at the time stamp on the story to see when it was last updated.
The combination of a cold front moving in from the west and a strong area of low pressure moving up from the south will bring a major weather change to Central Indiana.
A Winter Weather Advisory has been issued for most of central Indiana from 1 a.m. – 10 p.m. Friday. A Winter Storm Warning has been issued south of I-70 from 1 a.m. – 10 p.m. Friday.
Temperatures will fall sharply overnight and rain will change to a rain, sleet and snow mix. The wintry mix will continue through mid-morning before changing to snow.
.10″ of ice is likely Friday morning and 2-4″ of snow is likely by Friday evening.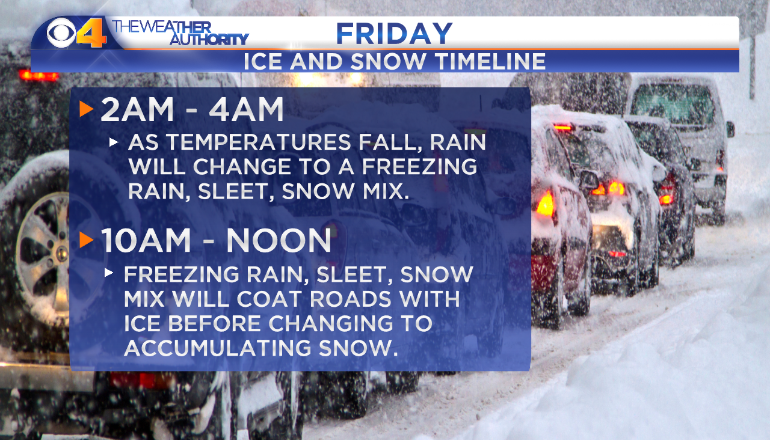 Freezing rain and sleet are likely by 4 a.m.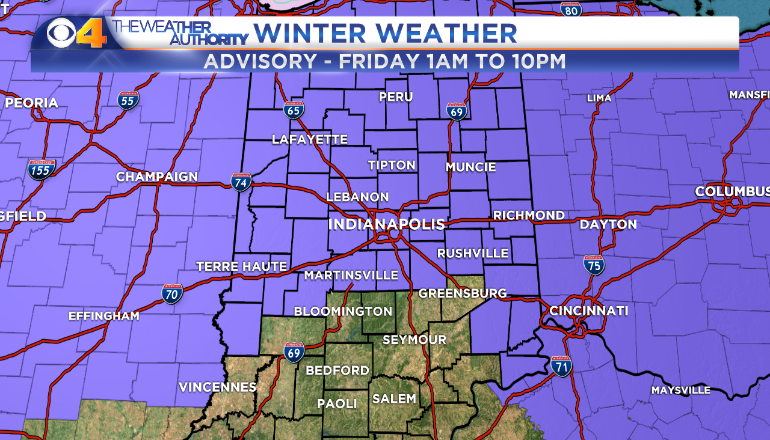 Most of the state is under a Winter Weather Advisory.
A Winter Storm Warning cover the southern part of the state,
We'll go from rain to snow on Friday.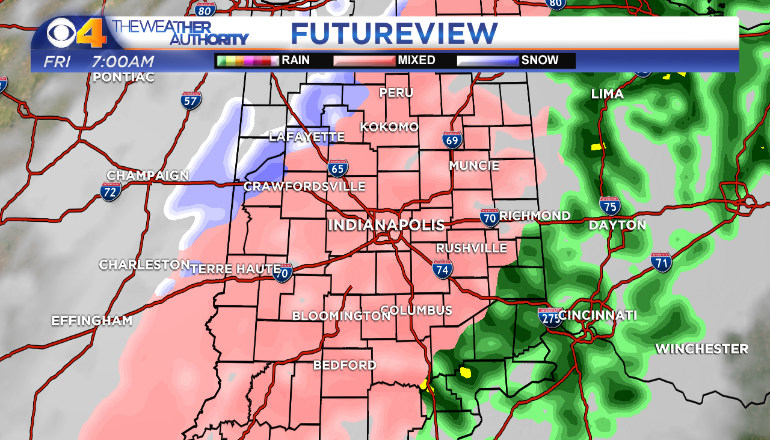 Freezing rain and sleet are likely for the morning rush hour.
Our wintry mix changes to snow by lunchtime.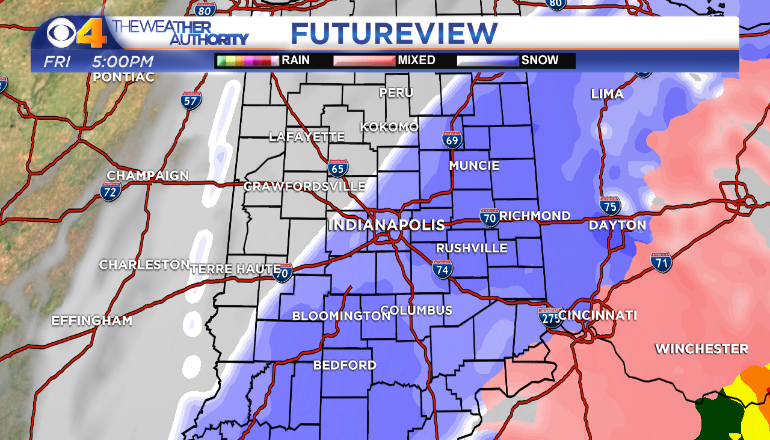 Snow is likely for the evening rush hour.
Snow will end Friday evening.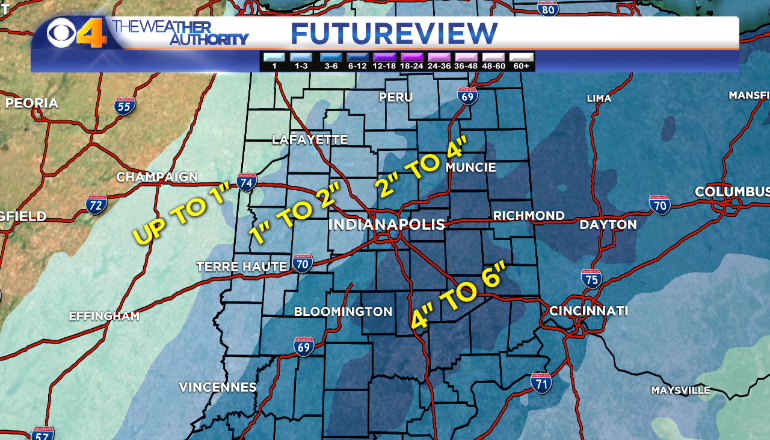 Two to four inches of snow are likely in Indianapolis on Friday.
We'll find it much colder behind our next storm system.
More accumulating snow is likely Monday.