This is an archived article and the information in the article may be outdated. Please look at the time stamp on the story to see when it was last updated.
Rain is likely across central Indiana overnight through midday Tuesday. Patchy dense fog is likely and the morning will start with visibility near zero. A cold front moves across the state Tuesday afternoon. We'll have winds gusting up to 20 miles per hour and temperatures will fall. As we continue to cool down Tuesday evening rain will change to light snow. We'll find it much colder with snow showers on Wednesday. Another storm system will south of Indiana on Thursday and bring a chance for snow mainly south of I-70. Colder air will later this week. We'll have high in the 20s and lows near 10 degrees, Thursday through Sunday. Here's some good news - days are getting longer by one minute per day. We have only 77 days until Spring begins.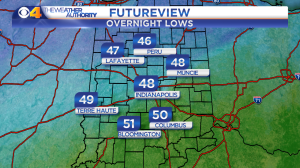 Lows tonight will stay well above freezing.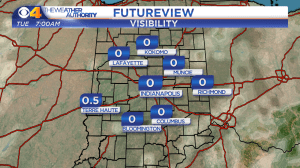 Visibility will be near zero on Tuesday morning.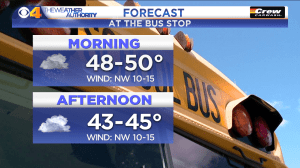 Temperatures will fall during the day Tuesday.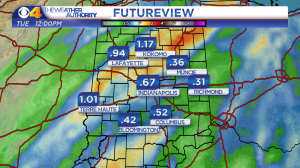 Expect up to an inch of rain through lunchtime Tuesday.
Snow showers are likely on Thursday.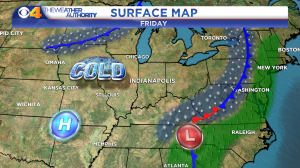 Expect a cold, dry Friday.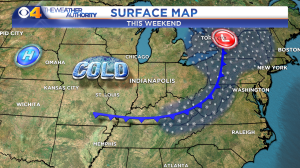 This weekend will be sunny, but cold.
Much colder air will arrive later this week.
Days are getting longer by one minute per day.