This is an archived article and the information in the article may be outdated. Please look at the time stamp on the story to see when it was last updated.
Update: A Severe Thunderstorm Watch is in effect for parts of central Indiana until midnight.
A severe thunderstorm watch has been issued for parts of Indiana and Ohio until 12 AM EDT pic.twitter.com/uWO6TAPiJX

— NWS Indianapolis (@NWSIndianapolis) April 26, 2017
Original:
So far April has been mild and dry. A major weather pattern change is on the way and our rainfall deficit will be eliminated by this weekend. Two weather systems will affect us this week and bring several rounds of April showers and thunderstorms. The first wave began Wednesday night will continue into early Thursday.
A more robust low pressure system will spread scattered strong thunderstorms across the state late Friday and rain will continue into Saturday and Sunday. Heavy rain is possible this weekend and a flash flooding threat may even emerge by Sunday as some areas will receive as much as three inches of rain.
We'll also see a major cool down once the rain ends early next week.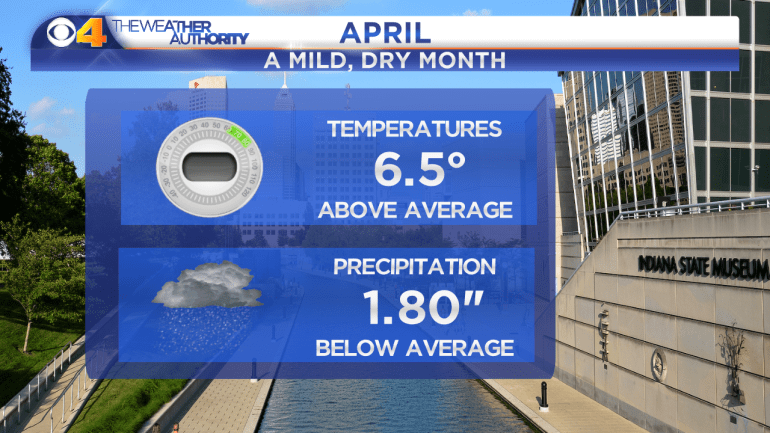 Temperature have been well above average this month, with monthly rainfall almost two inches below average.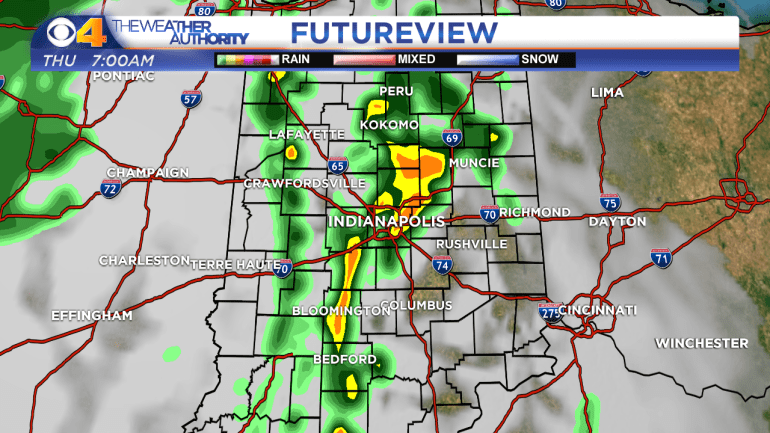 Showers will linger through the Thursday morning rush hour.
We'll have a risk for severe storms Friday afternoon.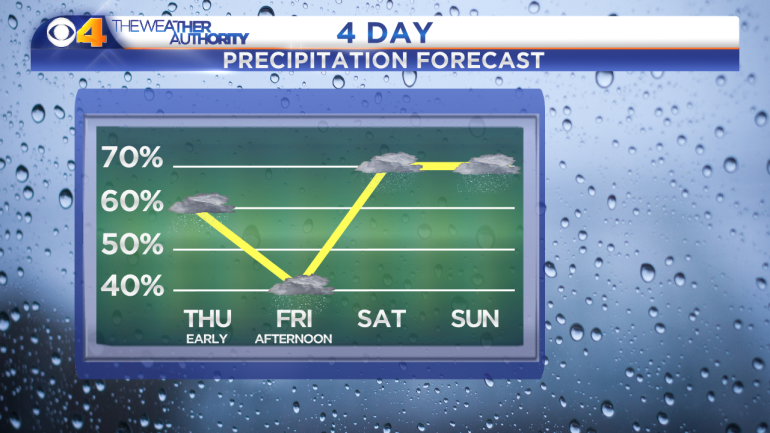 We'll have a chance for rain for the next four days.
Up to an inch of rain is likely Saturday.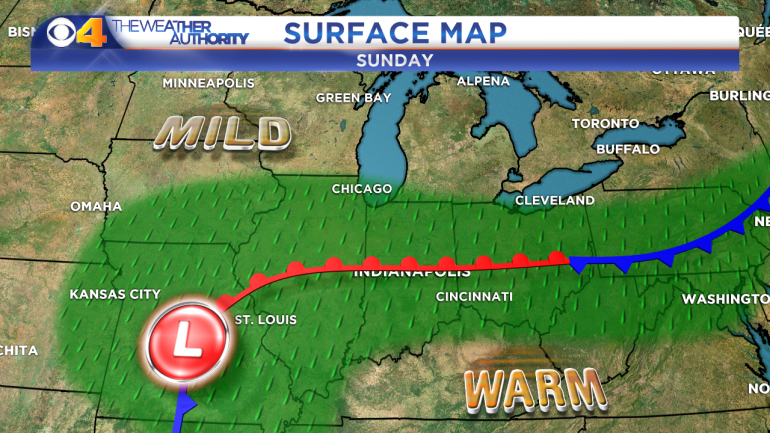 Another inch of rain may fall on Sunday.
Showers will taper off during the day on Monday.
Up to three inches of rain is likely over the next five days and may cause flash flooding.