This is an archived article and the information in the article may be outdated. Please look at the time stamp on the story to see when it was last updated.
Tuesday was our 30th, 90-degree day of the Summer and Hoosiers will have one more hot, humid day before relief moves in.
An approaching cold front will bring a chance for scattered storms Wednesday. One wave of rain is expected in the morning with more scattered storms arriving in the afternoon. The off and on rainfall should keep us out of the 90-degree heat.
Up to a half-inch of rain is likely through Thursday morning. Temperatures will be cooler and the humidity lower to end the work week.
Highs will move back near 90 this weekend with a chance for scattered storms Sunday afternoon.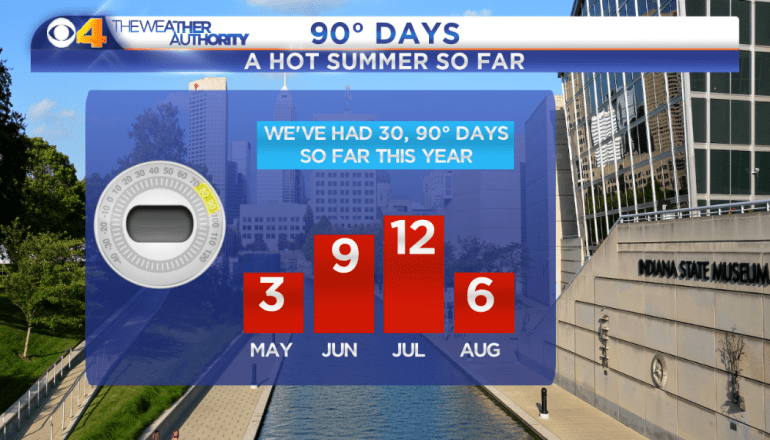 We are now at 30 days with a high of at least 90 degrees.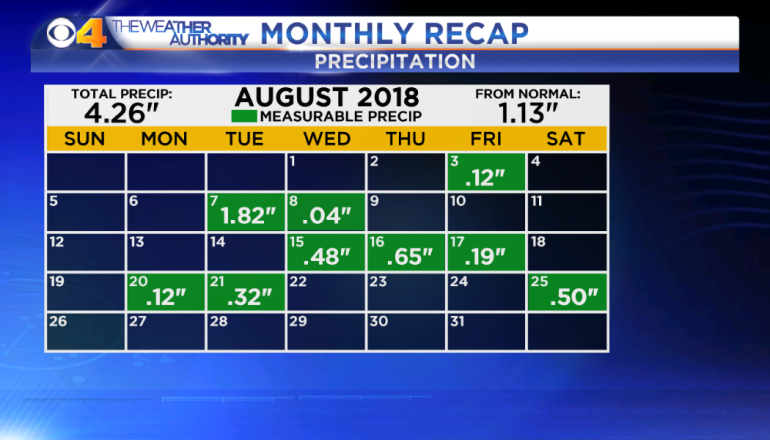 Our August rainfall is an inch above normal.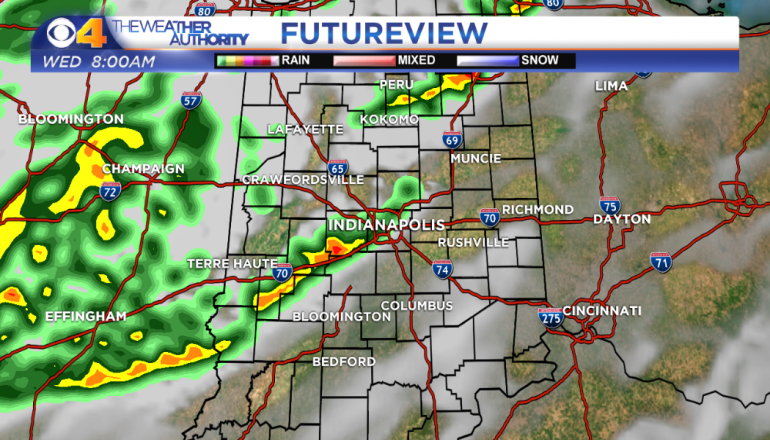 Rain is likely Wednesday morning.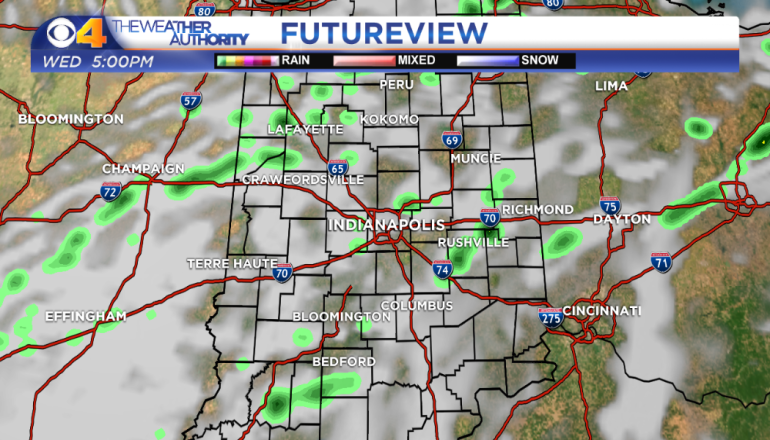 A few storms are likely Wednesday afternoon.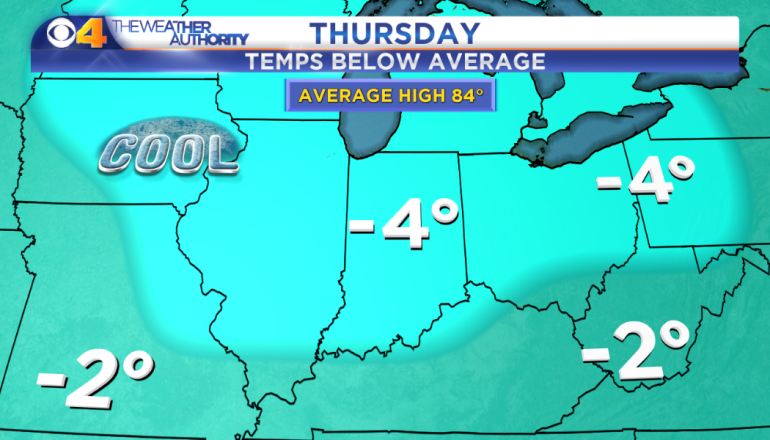 Expect a cooler, less humid Thursday.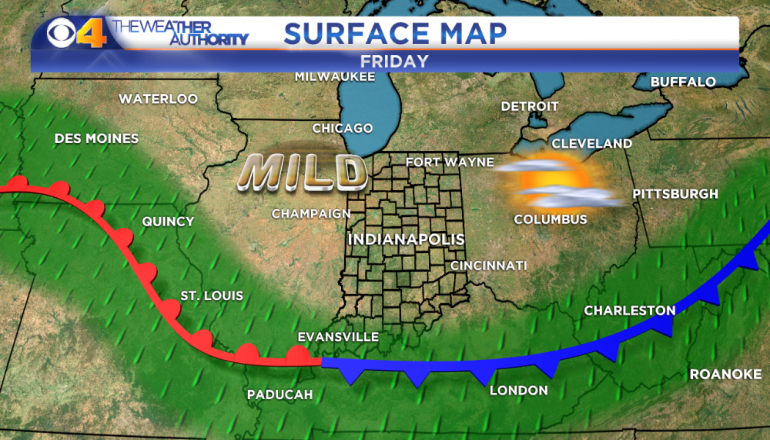 Rain will develop south of Indiana on Friday.
We'll have a chance for scattered storms Saturday.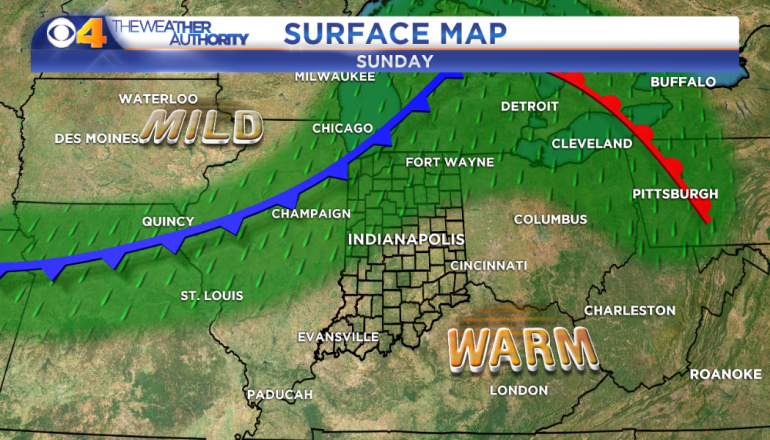 Scattered storms are likely Sunday afternoon.