This is an archived article and the information in the article may be outdated. Please look at the time stamp on the story to see when it was last updated.
The month of May will get off to a fantastic start. We'll have sunny skies Tuesday with high temperatures warming into the 80s.
The combination of warm air, low humidity and strong winds a prompted the issuance of  a Red Flag Warning north of I-70 on Tuesday. Make sure campfires are fully extinguished and smoke only  in designated areas.
We'll stay in the 80s on Wednesday with chance for a few isolated showers. Our rain chances will increase with a chance for scattered t-storms on Thursday.
Our best bet for rainfall will come Friday as a cold front approaches.
Behind the cold front we'll have cooler weather for the weekend.
The Mini is less than a week away.
The pollen count continues to be in the high range.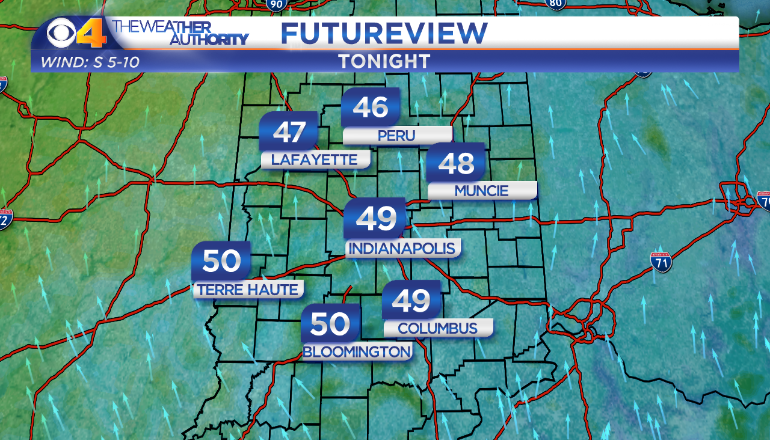 Temperatures will not be as chilly overnight.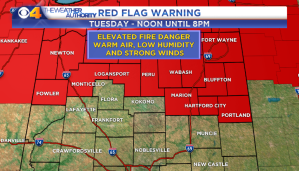 A Red Flag Warning is in effect north of I-70 on Tuesday.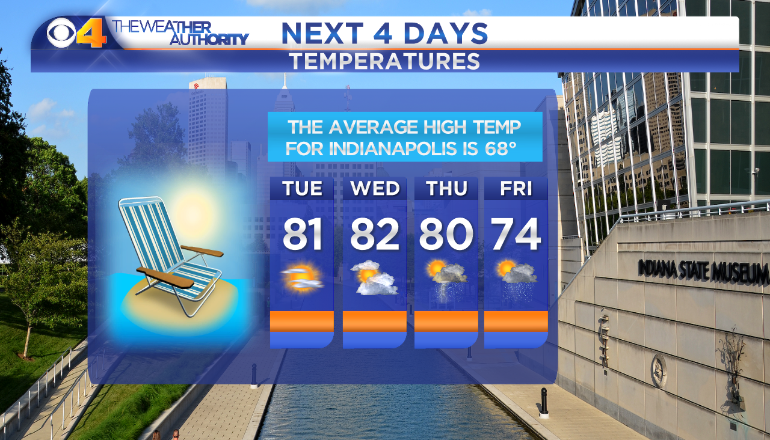 May will begin with highs in the 80s.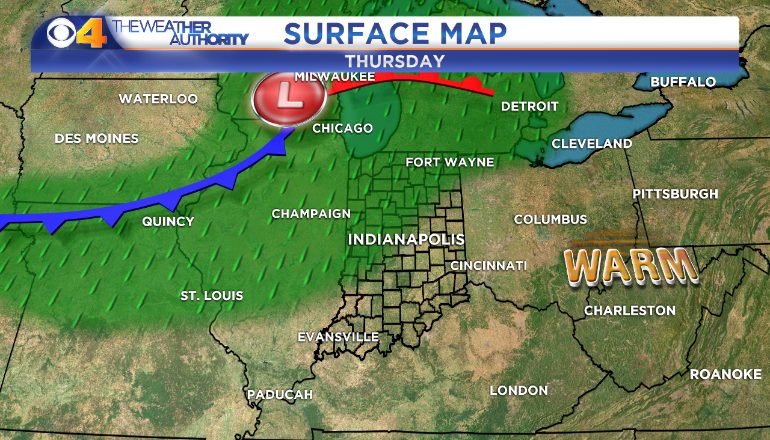 We'll have a chance for scattered t-storms Thursday.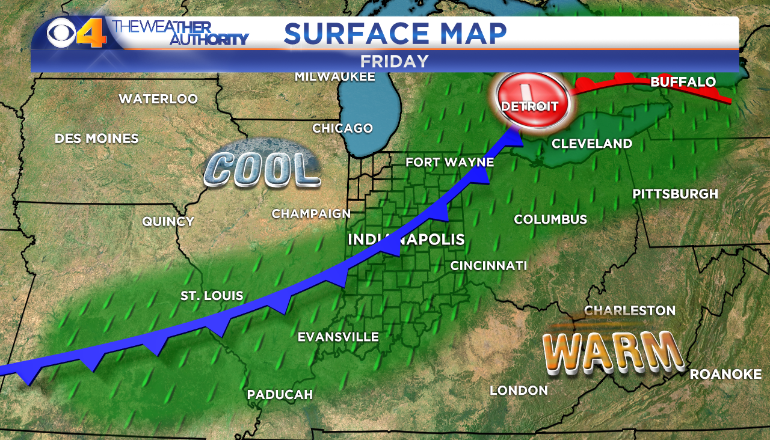 T-storms are likely Friday.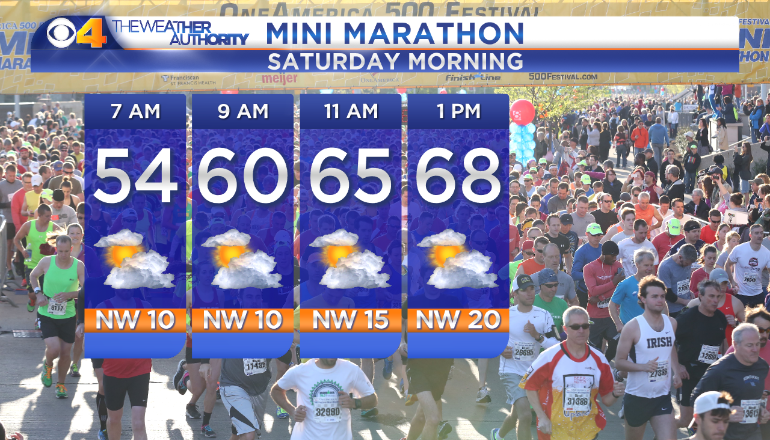 We'll have a dry, cool Saturday morning.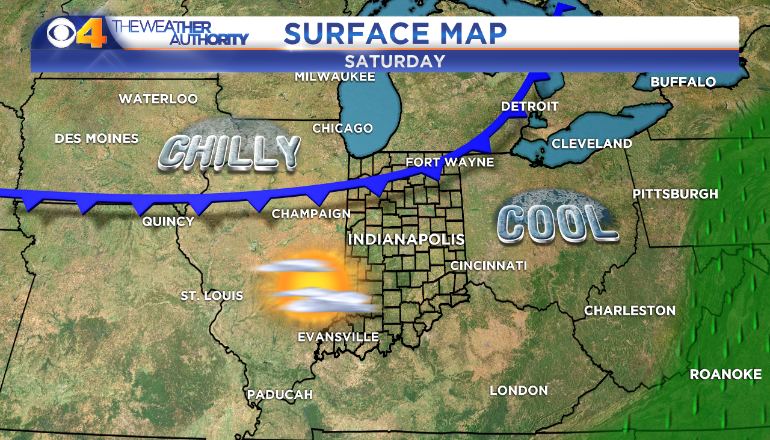 A cold front will usher in cooler temperatures this weekend.