This is an archived article and the information in the article may be outdated. Please look at the time stamp on the story to see when it was last updated.
INDIANAPOLIS, Ind. — A cold front brought gusty winds for Election Day.  We'll have sunny skies and highs in the 40s Wednesday and Thursday.
A cold front will approach the state Thursday afternoon. Clouds will increase and rain will develop Thursday night. Rain will change to a rain/snow mix in time for the Friday morning rush hour. No accumulation is expected.
Another cold front will move approach the state and This will be a chilly week with a chance for a few snowflakes by Friday.
Behind the cold front the coldest air of the season so far will settle in for Veterans Day Weekend.
40 mph wind gusts were common Tuesday.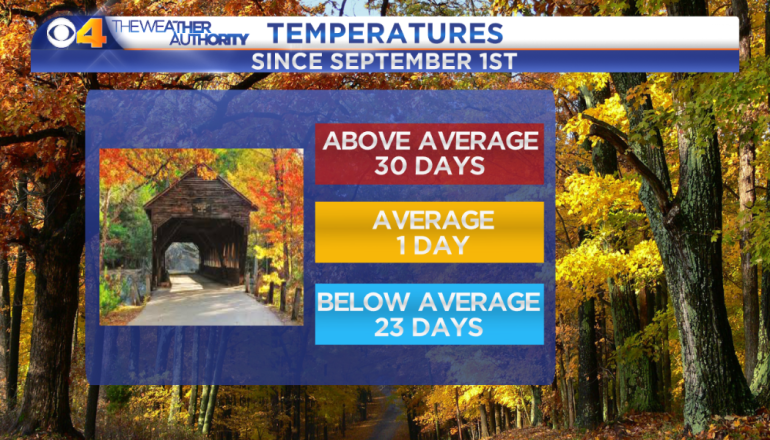 This season  has taken a cool turn.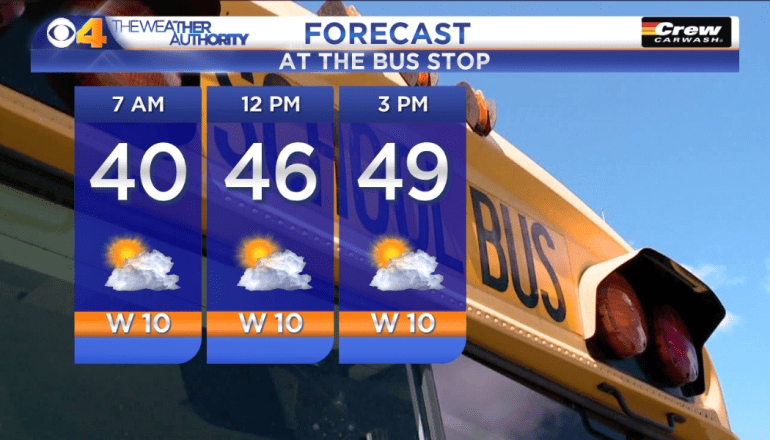 We'll have a sunny, cool Wednesday.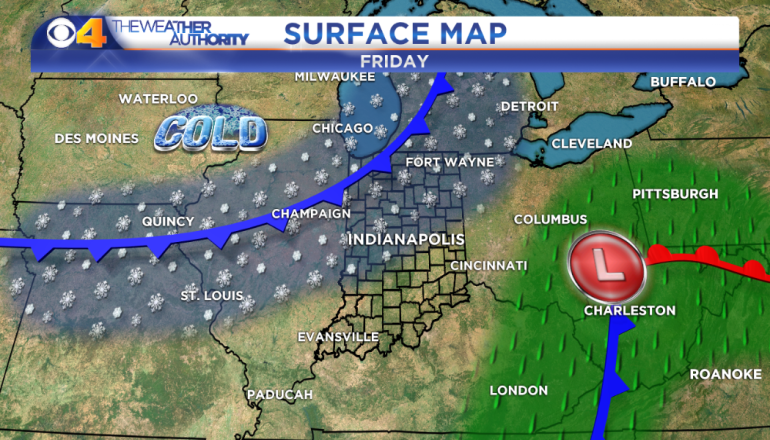 A rain/snow mix is expected Friday morning.
Expect a sunny weekend.
This will be a cold weekend.
We'll have a chance for snow showers early next week.