This is an archived article and the information in the article may be outdated. Please look at the time stamp on the story to see when it was last updated.
Heavy rain fell north of I-70 Wednesday evening and more rain is likely overnight through Thursday morning.  We'll get a break from rain during the day. Depending on how much sunshine breaks through the clouds to provide energy for late day storms, but a line of strong and  possibly severe storms may form after 3pm. These storms will bring the risk of hail and damaging straight-line winds. Friday will be cool and wet with lingering showers and dry weather returns this weekend.
Heavy rain soaked central Indiana Wednesday evening.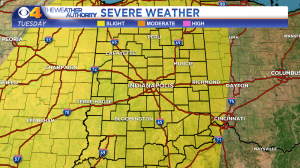 We'll have a slight risk for severe storms on Thursday.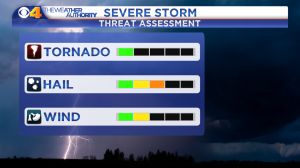 The main severe weather threats will be large hail and strong wind gusts.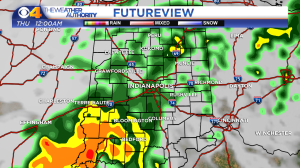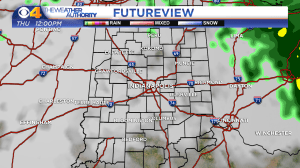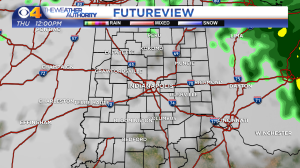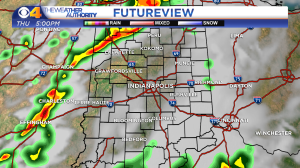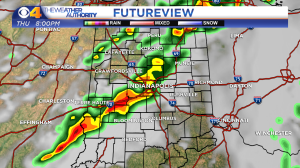 Heavy rain is likely overnight and again Thursday evening.
Over an inch of rain is likely.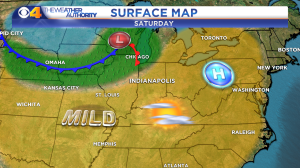 Expect dry weather on Saturday.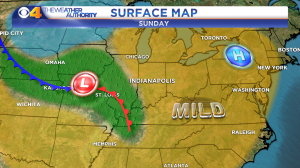 Expect dry weather on Sunday.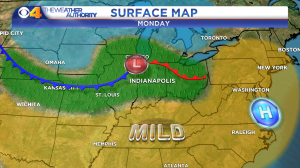 More rain arrives on Monday.