This is an archived article and the information in the article may be outdated. Please look at the time stamp on the story to see when it was last updated.
So far July has been a hot, dry month with only .47″ of rain.
Rain and t-storms will move into the state overnight and rain is likely for the morning rush hour.
More storms will develop Friday afternoon and evening and some storms may become severe.
The main severe weather threats will be lightning, large hail and damaging straight-line winds.
A stalled out area of low pressure will sit over us for the next four days and bring a daily chance for rain.
So far this has been a hot dry, Summer.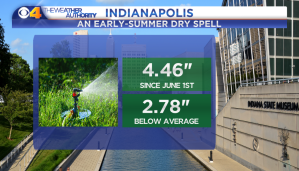 Our Summer rainfall is almost three inches below average.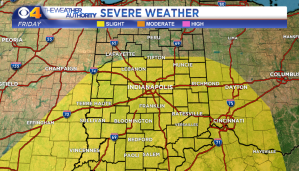 We'll have a slight risk for severe storms Friday.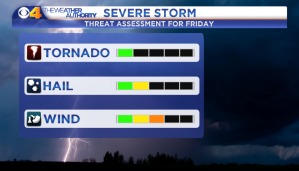 Large hail and gusty winds will be the main severe weather threats.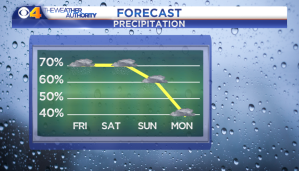 We'll have a daily chance for rain through the weekend.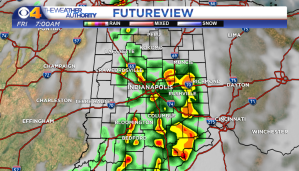 Heavy rain is likely Friday morning.
More strong storms are likely Friday afternoon.
Scattered storms are likely Saturday.
Scattered storms are likely Sunday.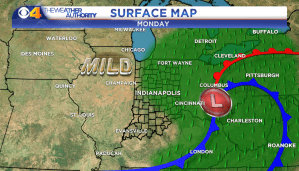 Scattered storms are likely Monday.
Over an inch of rain is likely over the next 4 days.