This is an archived article and the information in the article may be outdated. Please look at the time stamp on the story to see when it was last updated.
Central Indiana will see a slight risk for severe storms Wednesday afternoon and evening. Storm chances are increasing as our atmosphere becomes more unstable. Most areas won't see any rain at all but a few strong storms are possible. Lightning, gusty winds and hail will be the main severe weather threats through the evening, our tornado threat is low.
Severe storms are possible mainly north of I-70.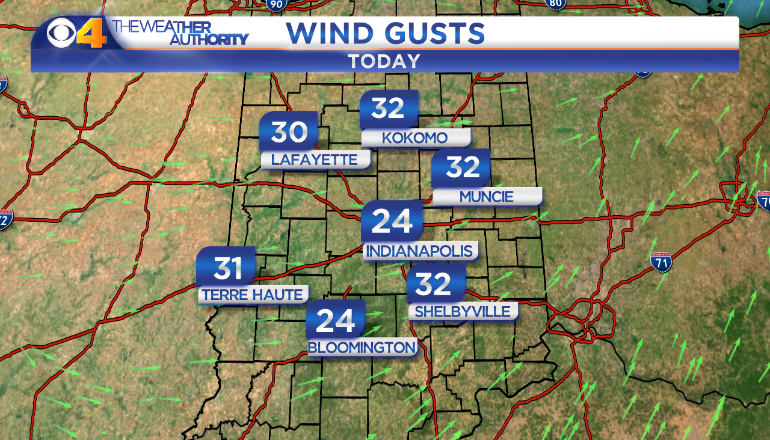 Winds have been gusty this afternoon.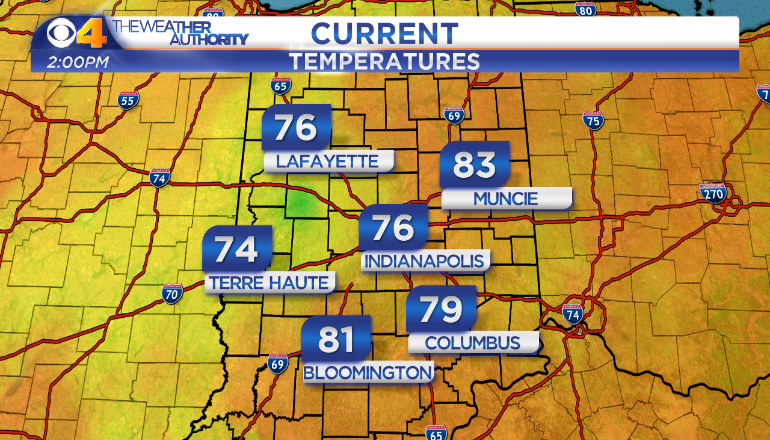 Mid-afternoon temperatures will be in the 70s.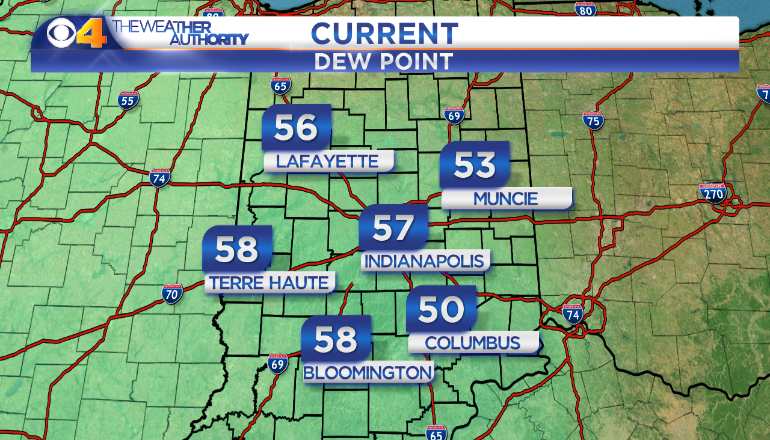 Dewpoints are in the 50s, adequate enough to provide fuel for strong storms.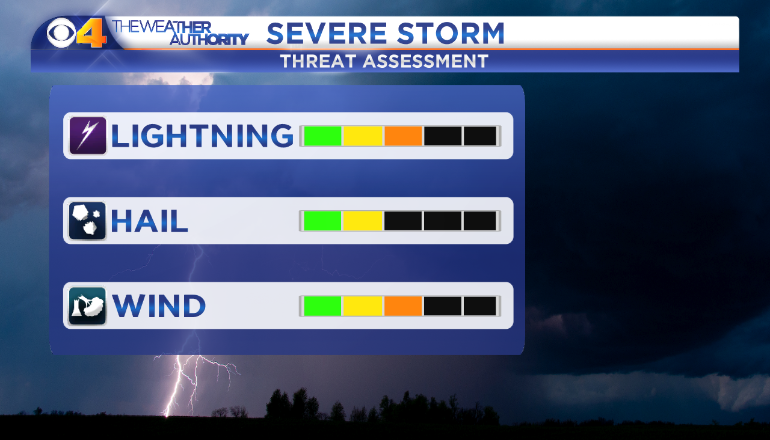 Light and gusty winds will be the main threats.