This is an archived article and the information in the article may be outdated. Please look at the time stamp on the story to see when it was last updated.
Ahead of a cold front Hoosiers will enjoy highs in the 50s on Tuesday. We'll have winds gusting up to 25 miles per hour with a chance for light rain after 2pm. Less than a tenth of an inch of rain is likely.
The countdown to Thanksgiving Day is on and if you have travel plans you're in luck. Weather across the nation will be quiet this week. We'll have a couple of chance for showers but no major storm system will cause travel headaches.
Across central Indiana we'll have a dry, cool Thanksgiving Day with a chance for rain late Friday and Saturday.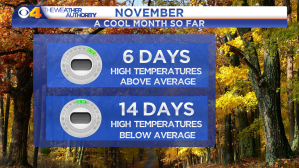 So far this month has been cool.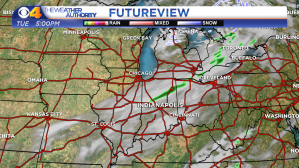 We'll have a chance for light rain Tuesday afternoon.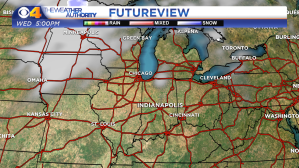 We'll have a dry, cool Wednesday.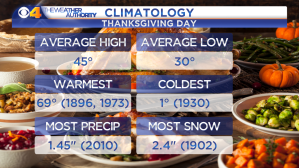 No extreme weather is expected for the holiday.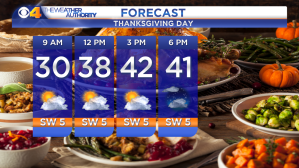 We'll have a cool Thursday.
Expect a dry Thursday.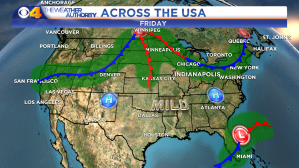 Clouds will increase Friday.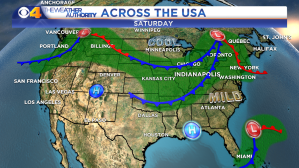 A few showers are likely Saturday.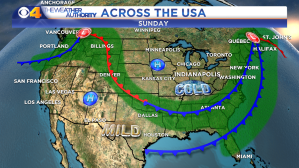 We'll have a dry, cold Sunday.