This is an archived article and the information in the article may be outdated. Please look at the time stamp on the story to see when it was last updated.
A new streak of cold weather has moved into central Indiana after two weeks of above average temperatures.
After two consecutive morning with fresh snow covering roads, Friday should get off to a dry start.
We'll have highs in the 40s Friday, and also have a dry Saturday with highs in the 40s.
On Sunday, a strong storm system to our south will spread snow across the southern states with a chance for light snow across southern Indiana.
Also on Sunday, we turn our clocks ahead one hour as we change to Daylight Saving Time.
Temperatures will be below average for the next week.
So far our seasonal snow is well below average.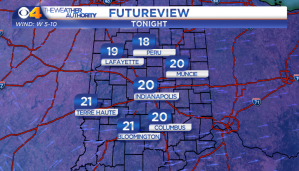 Lows tonight will fall below freezing.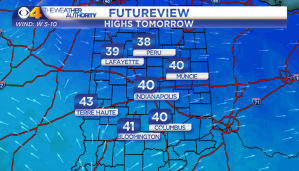 High will be near 40 degrees on Friday.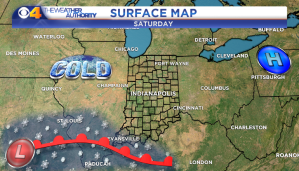 Expect a dry Saturday.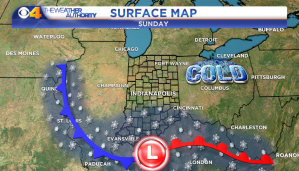 Snow will stay mainly south Sunday.
We'll have a few snow showers Monday.