This is an archived article and the information in the article may be outdated. Please look at the time stamp on the story to see when it was last updated.
A cold front moved across central Indiana Friday morning. Cooler air had settled in behind the front and temperatures will stay below average this weekend.
We'll have a sunny Saturday and chance for showers on Sunday.
Less than a quarter inch of rain is likely and showers will continue through Monday.
An extended stretch of dry weather will be with us for most of next week with a gradual warming trend.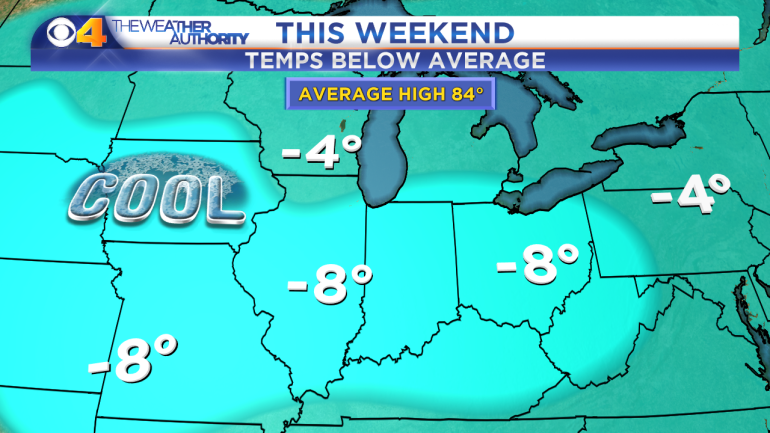 Temperatures will stay below average this weekend.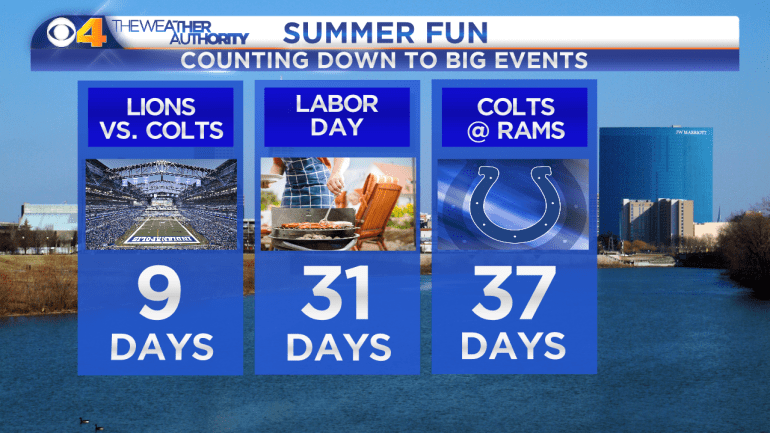 The countdown is on to football season.
Expect a dry, mild Saturday.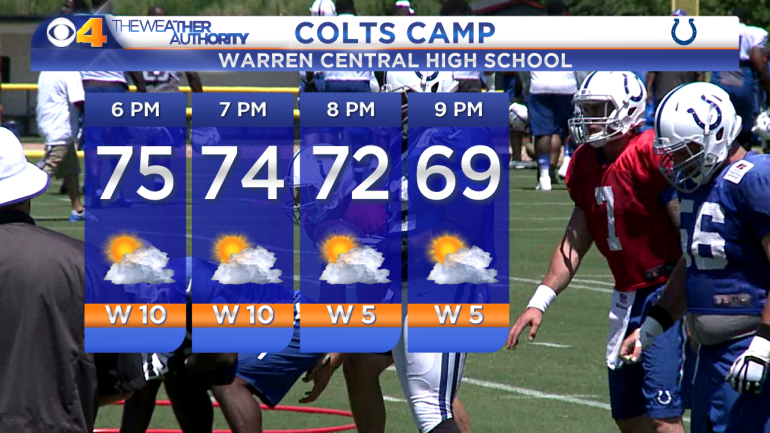 We'll have dry weather for Colts Camps Saturday night.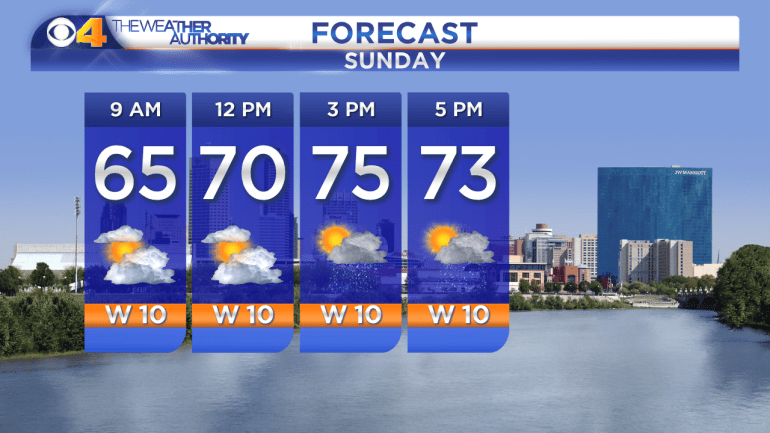 We'll have a chance for rain Sunday.
Showers will end on Monday.
Dry weather returns Tuesday.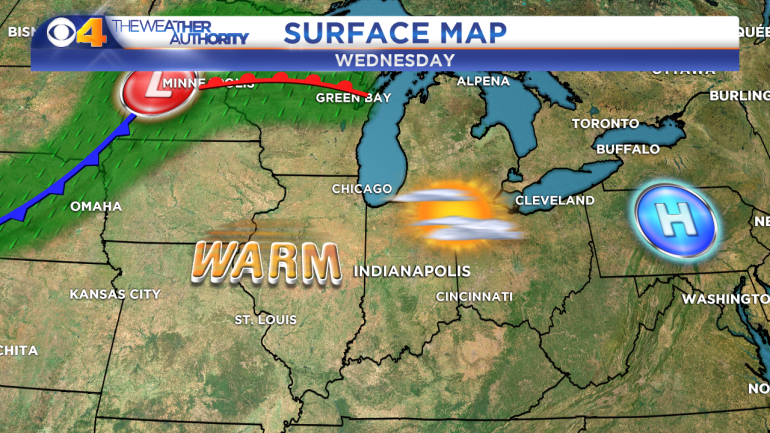 Temperatures will warm into the 80s by Wednesday.