This is an archived article and the information in the article may be outdated. Please look at the time stamp on the story to see when it was last updated.
A Freeze Warning and a Frost Advisory are in effect for most of the state overnight. Low temperatures will fall into the 30s by morning and widespread frost is likely.
Expect a sunny, cool Thursday with highs in the 50s.
A cold front will approach Friday and bring mostly cloudy skies with a chance for light rain late Friday through Saturday.
A second front will cross the state Saturday night and we may see a few flurries.
This will be a chilly week with highs in the 50s through Sunday.
Our weather has gone from Summer than Fall.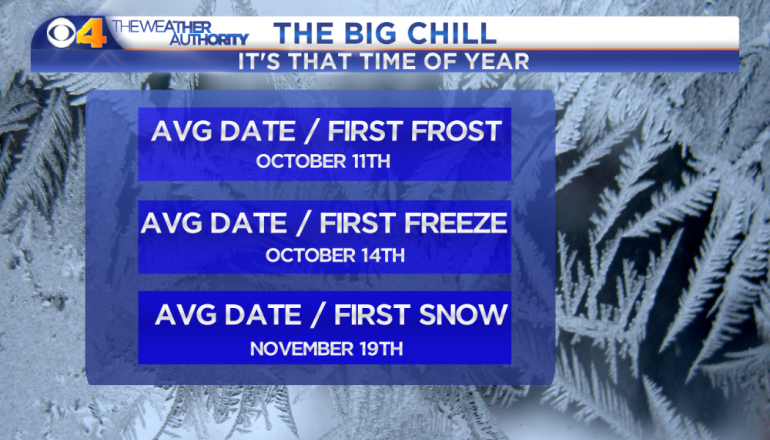 This is the time of year for frost and freeze.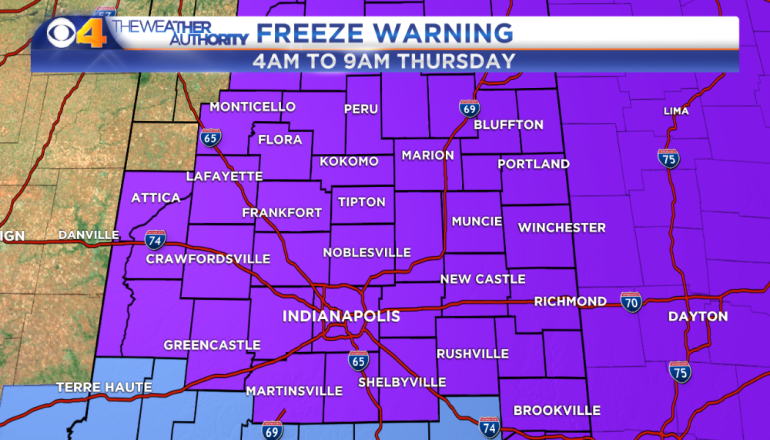 Most of the state is under a Freeze Warning overnight.
Frost is likely south of I-70.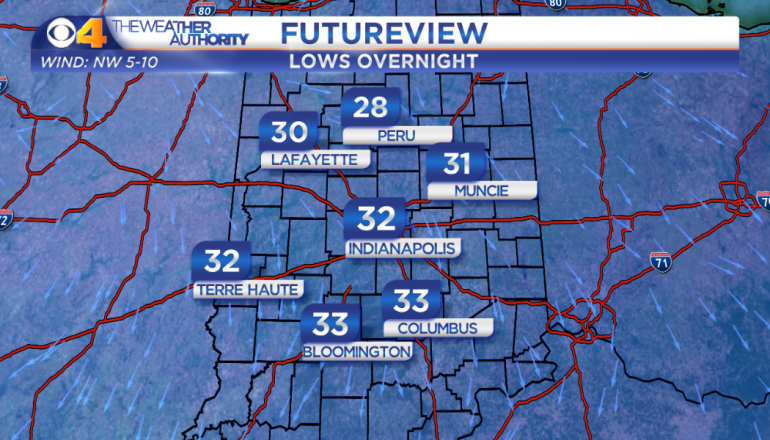 Lows will be in the 30s overnight.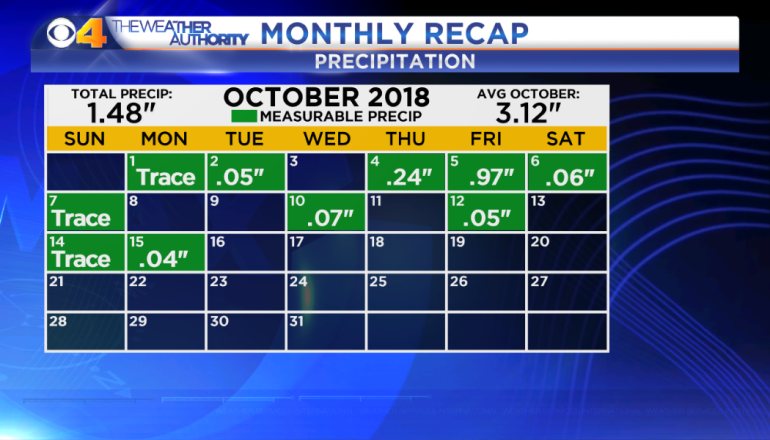 Highs have been in the 50s for the past six days.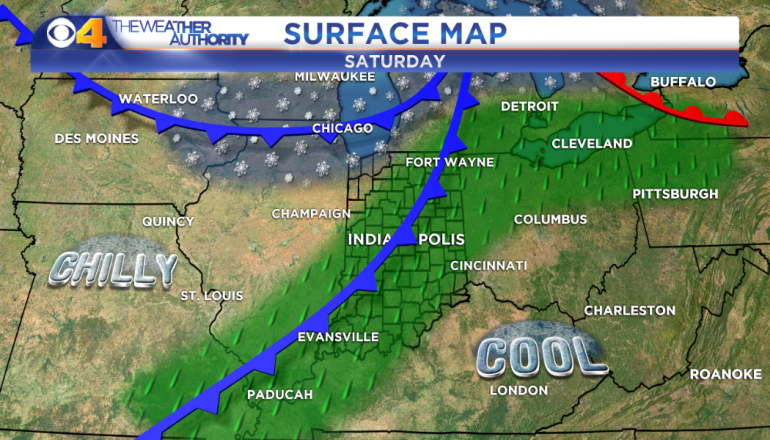 Rain is likely Saturday.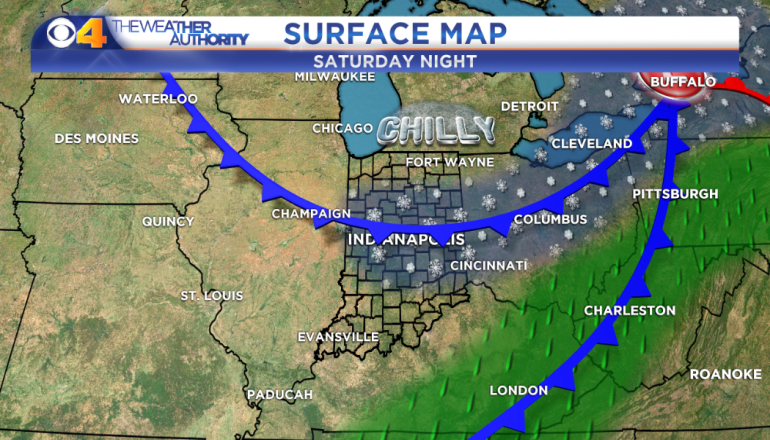 Flurries are possible Saturday night.
We'll stay cool through the weekend.