This is an archived article and the information in the article may be outdated. Please look at the time stamp on the story to see when it was last updated.
INDIANAPOLIS, Ind.– Heavy rain soaked central Indiana Thursday and rain will continue overnight. The heaviest rain will stay south of the state and the Flood Watch that was issued earlier today has been canceled.
Scattered showers will continue through Friday afternoon and Friday night before another round of heavier rain moves in for Saturday. The ground is already saturated and more rain will create standing water and localized flash flooding over the next 48 hours.
The rain will also cool our temperatures down. High temperatures will only rise into 50s Friday and Saturday.
We'll see a quick warm up this weekend with sunny skies and highs in the 70s on Sunday.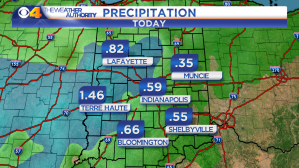 Rain soaked the state Thursday.
Heavy rain is likely overnight.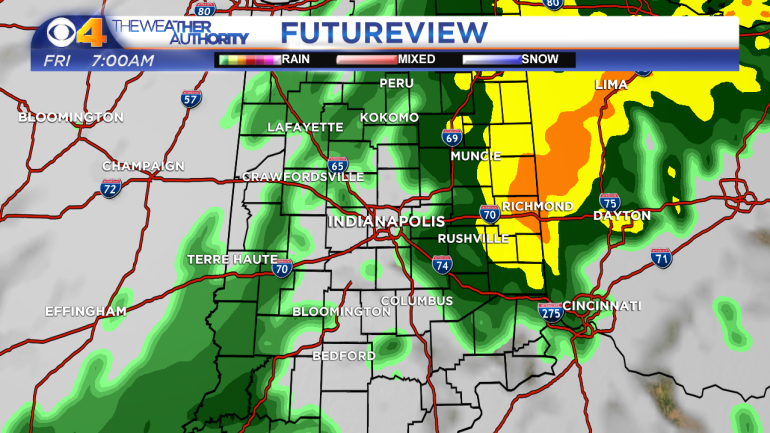 Heavy rain moves in the east central Indiana Friday morning.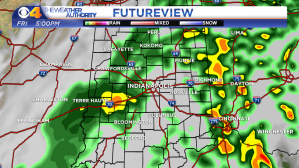 Rain is likely Friday afternoon.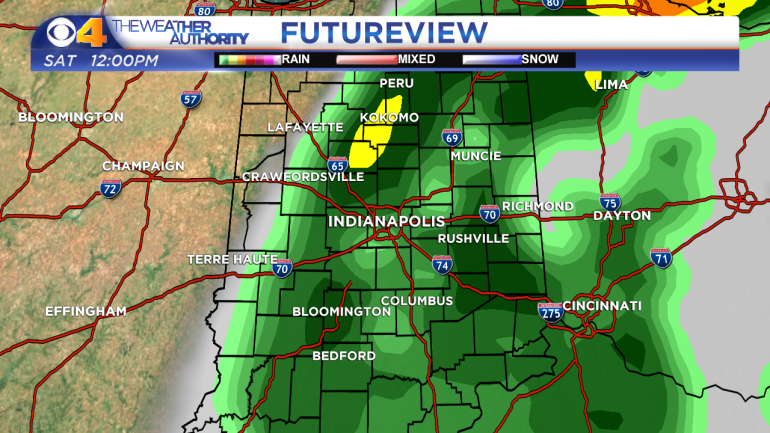 Heavy rain will move into the state Saturday.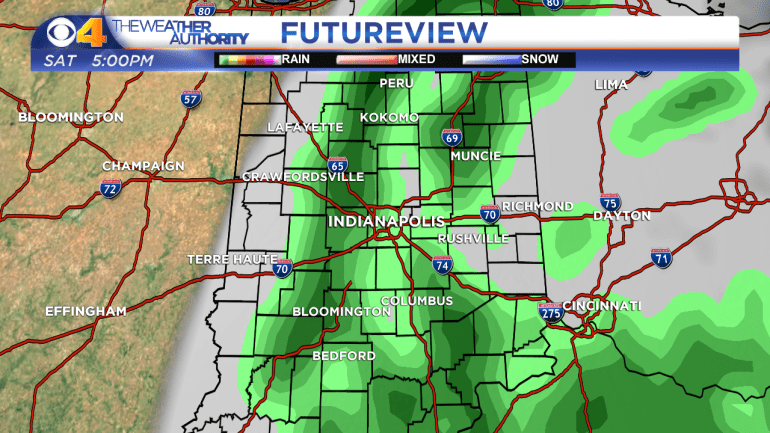 Heavy rain will continue Saturday afternoon.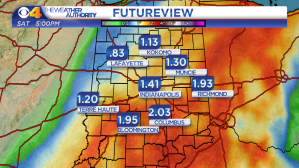 1-2″ of rain is likely through Saturday.
We had snow last year for Easter.
Expect highs in the 70s Sunday.