This is an archived article and the information in the article may be outdated. Please look at the time stamp on the story to see when it was last updated.
Remnant moisture from "Alberto" will interact with a stalled out frontal boundary draped across the state and bring a chance for widespread rainfall Wednesday.
Winds will gust 25-35 miles per hour and a half-inch to an inch of rain is likely. This will be our heaviest rain since May 18.
Scattered showers are also expected to continue through Thursday.
We are still on track for this month being the warmest May on record. For the past three days we've had highs in the 90s.
We've only had one day day this month with the high temperature staying below average and our streak of days with a high of at least 80 degrees has now been stretched to 23 days.
Dry weather will return for Friday and for the weekend and our 80 degree streak will continue.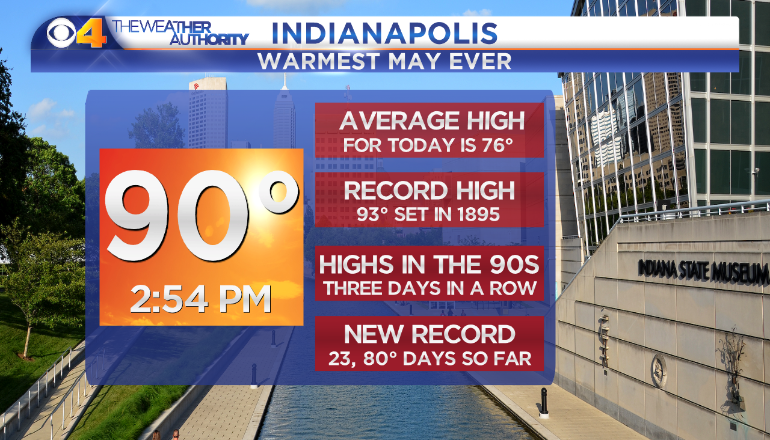 This has been a record-setting month.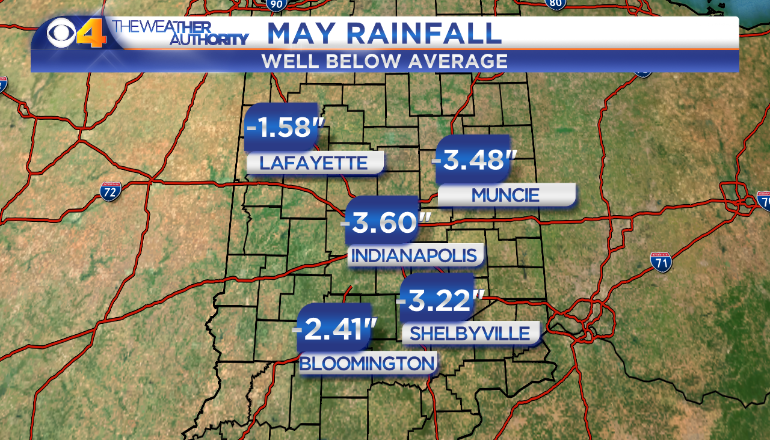 Rainfall has been below average all across the state.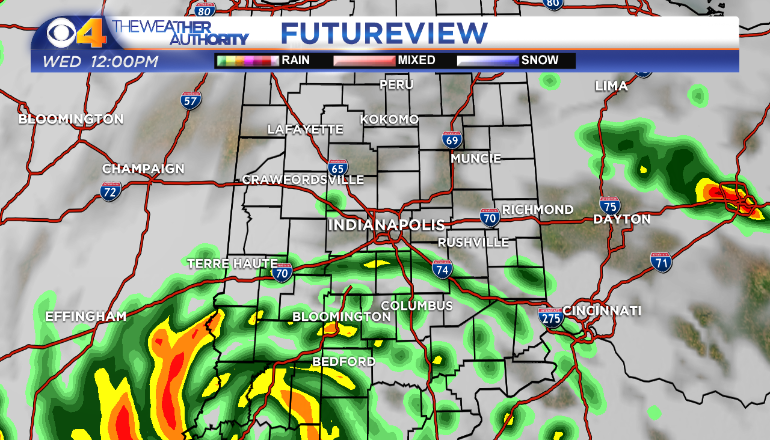 Scattered t-storms will develop by lunchtime Wednesday.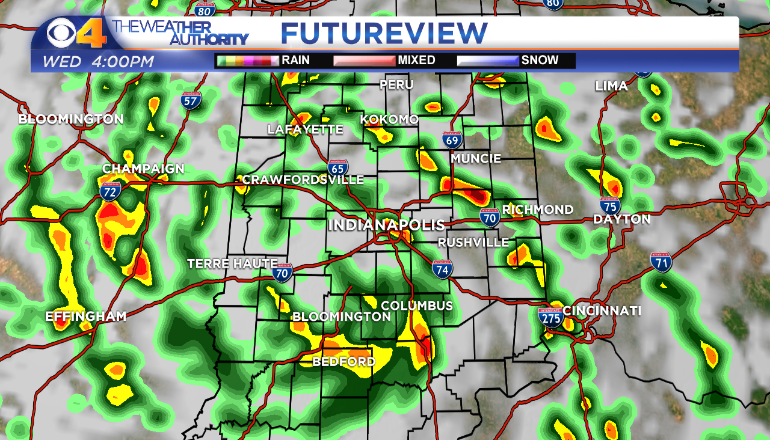 Heavy rain is likely for the evening rush hour.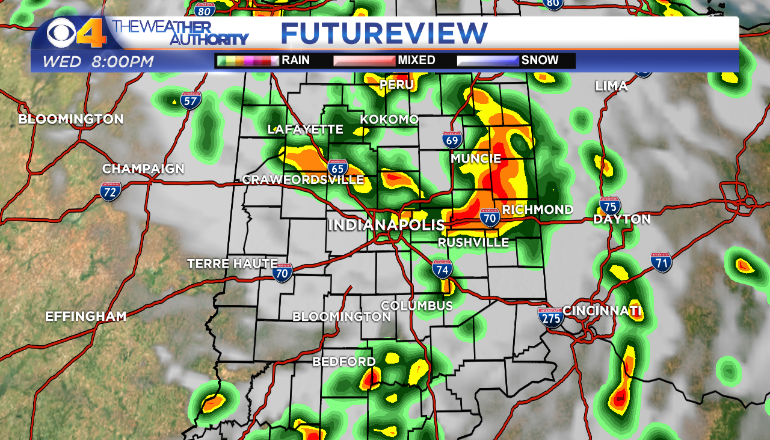 Scattered storms are likely through Wednesday evening.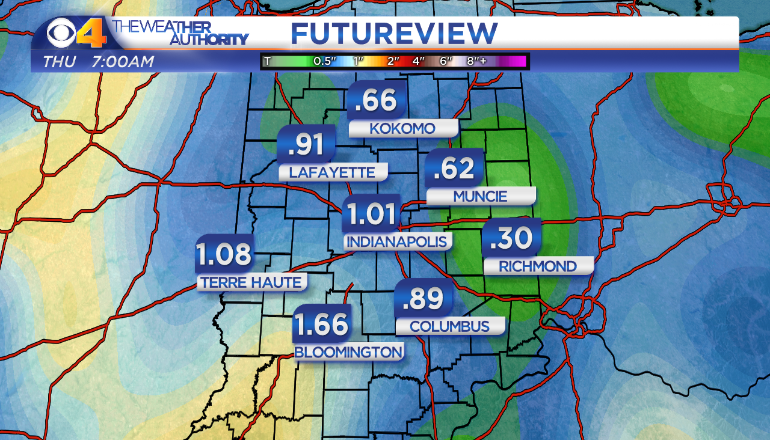 Up to an inch of rain is likely thorough Thursday morning.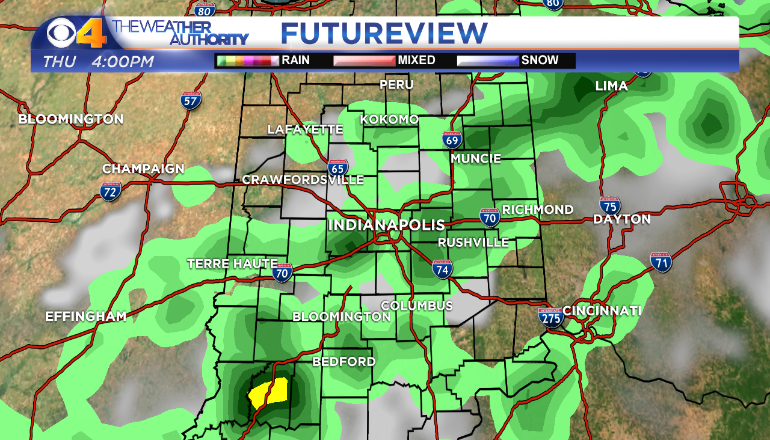 We'll have a chance for scattered showers Thursday afternoon.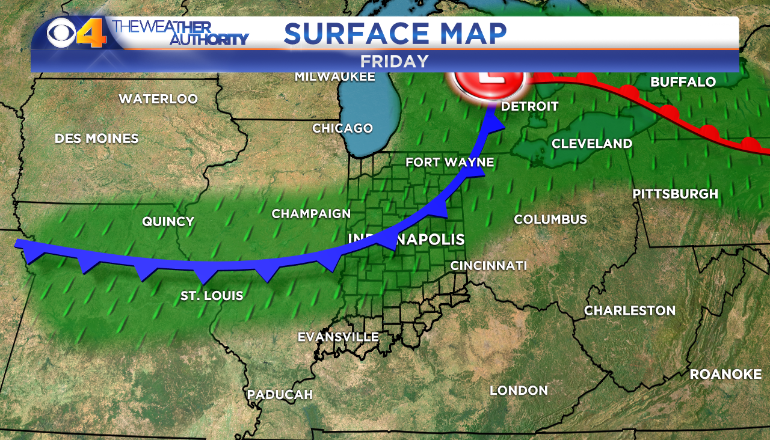 Our rain chances will diminish Friday morning.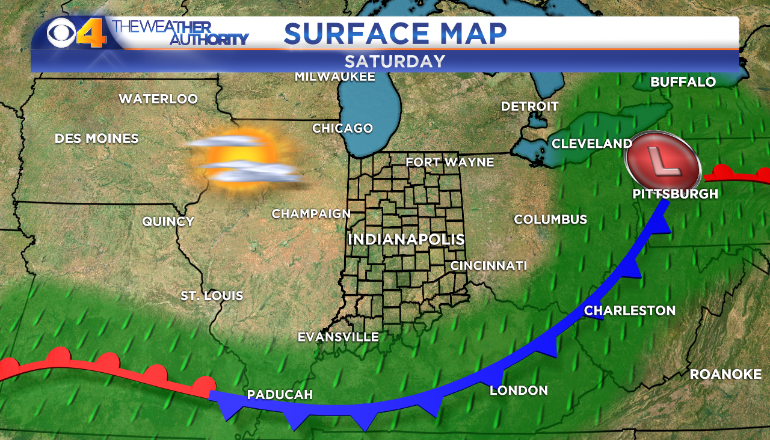 We'll have dry weather Saturday.
We'll have dry weather Sunday.