This is an archived article and the information in the article may be outdated. Please look at the time stamp on the story to see when it was last updated.
A  series of cold fronts will move across central Indiana and keep us cool through the weekend.
The first wave of rain came Friday and a second wave of scattered showers will develop late Saturday.
A strong area of low pressure will move this way Sunday bringing 20-30 mph wind gusts in the afternoon.
Rain will continue Sunday and we may see a rain/snow mix Sunday night as another cold front moves across the state.
Expect a dry, cool Monday.
Highs will be in the 60s Tuesday and Wednesday with dry weather Tuesday and chance for rain early on Wednesday.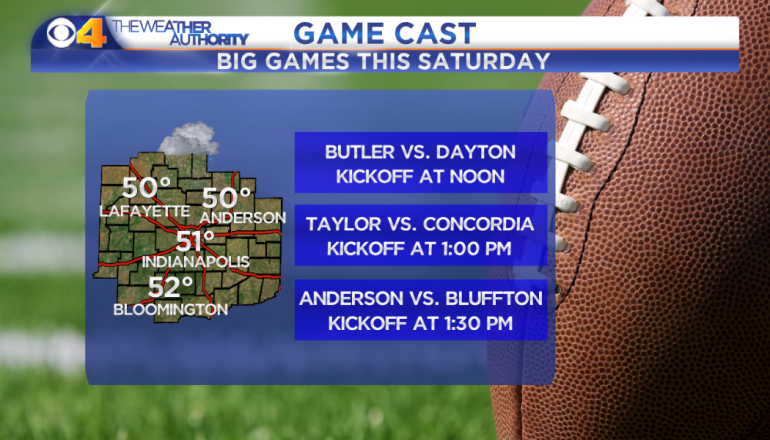 Expect a few showers for college games this weekend.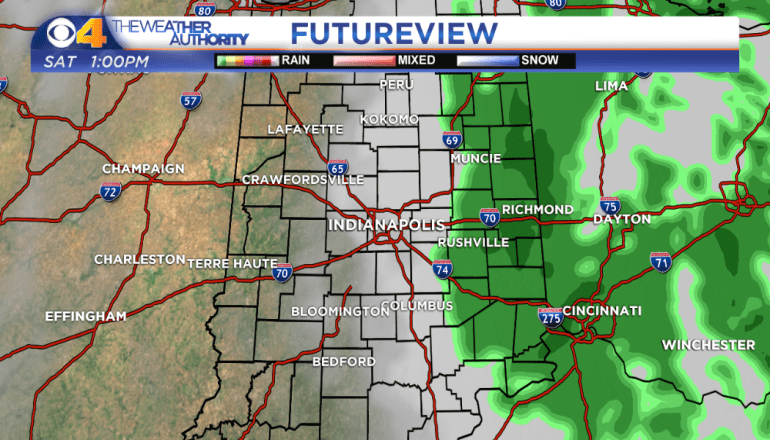 More rain will develop Saturday.
Highs will be in the 50s Saturday.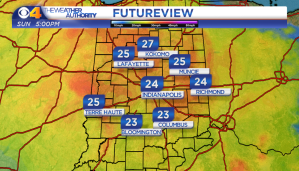 Winds will be gusty Sunday afternoon.
Highs will be in the 60s Sunday.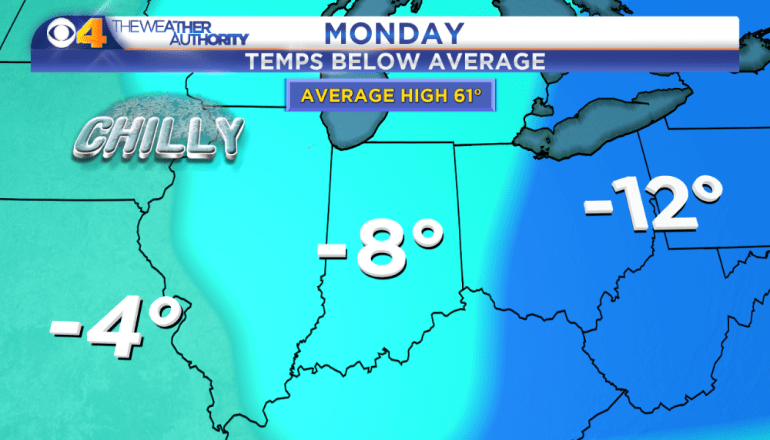 We'll have a cool, dry Monday.
We'll have a sunny, warmer Tuesday.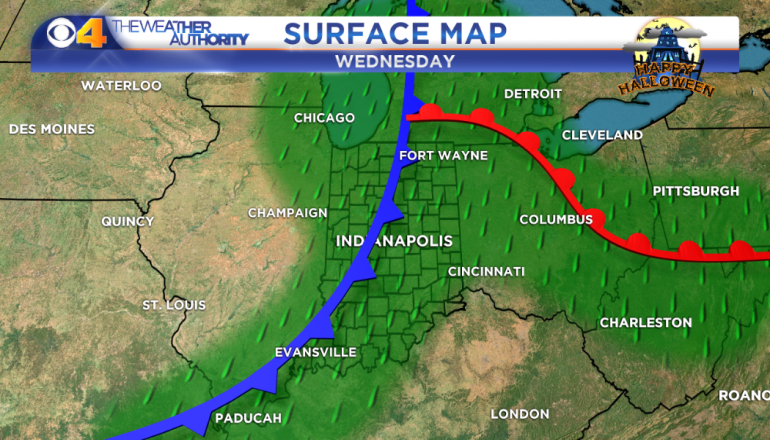 Expect a chance for rain early Wednesday.