This is an archived article and the information in the article may be outdated. Please look at the time stamp on the story to see when it was last updated.
More clouds than sun will be with us today with a possible flurry.  Temperatures will rise into the 40s, but it won't feel like the 40s due to winds gusting up to 30 mph during this afternoon and evening. That will keep wind chills near freezing throughout the afternoon.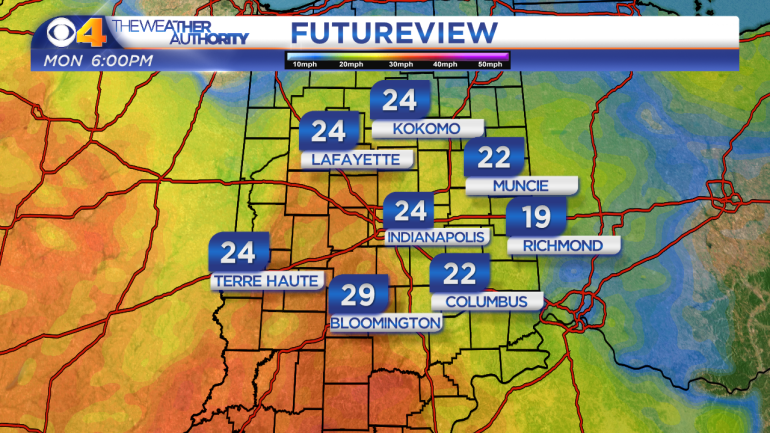 After midnight we'll see some snow showers develop.  Due to the cold temperatures expected overnight, we could see a dusting in spots in time for the Tuesday AM drive.  Some roadways will be slick. But nothing more than a dusting is expected.
After today, temperatures will cool off quite a bit.  Highs on Tuesday don't make it above freezing and highs through Friday won't make it out of the 30s.
We could see a few more light snow showers Wednesday night into Thursday, but no MAJOR snow storms are expected for us this week. Temperatures will moderate this weekend.