This is an archived article and the information in the article may be outdated. Please look at the time stamp on the story to see when it was last updated.
Get ready for a quiet week of weather. A cold front moved across the state Monday and drier, cooler air will be in place for a few days. We'll have sunny skies with no major chance for rain for the next few days.
A warm front will approach the state Friday night and bring our next best chance for thunderstorms. Our rain chances will linger into Saturday morning. The passing of the warm front will bring the heat and humidity back for the weekend. Expect highs near 90 by Sunday.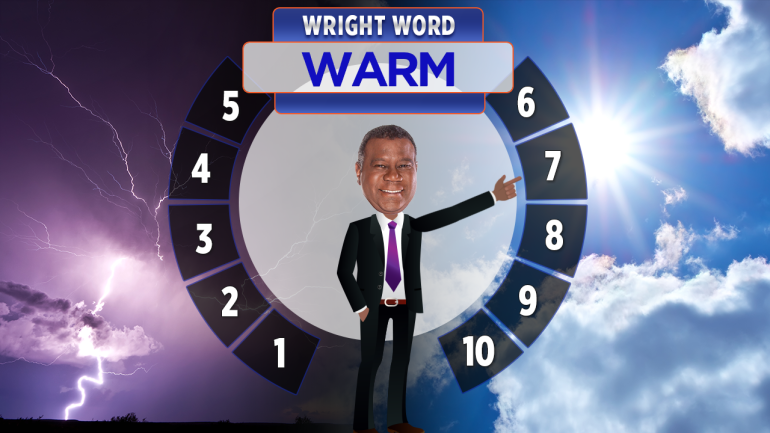 The Wright Word for Monday – WARM.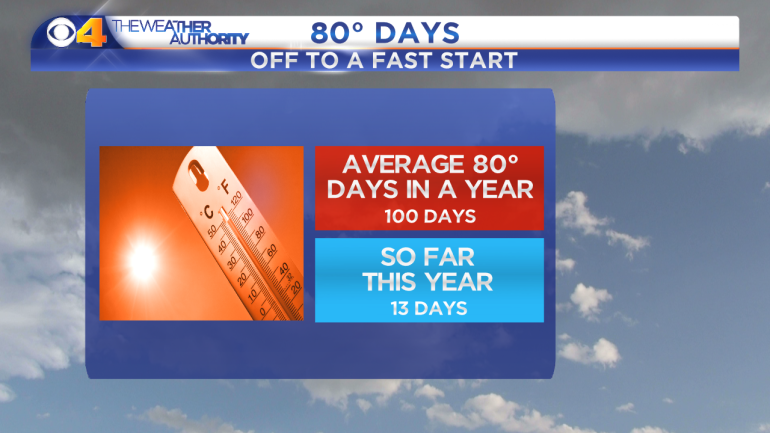 The warm weather season is well underway.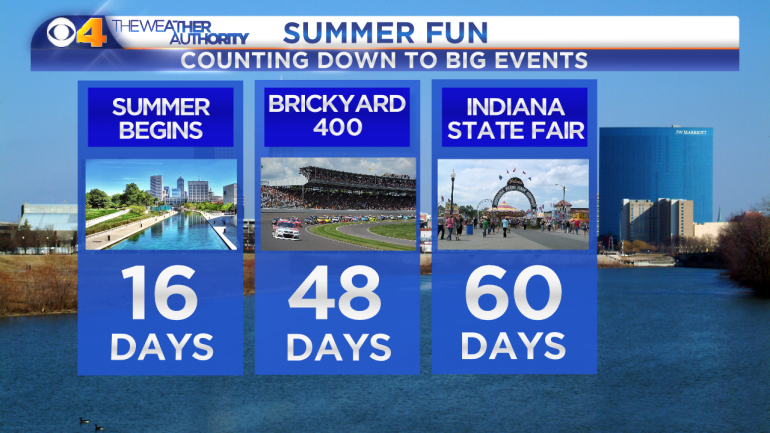 The countdown to Summer is on.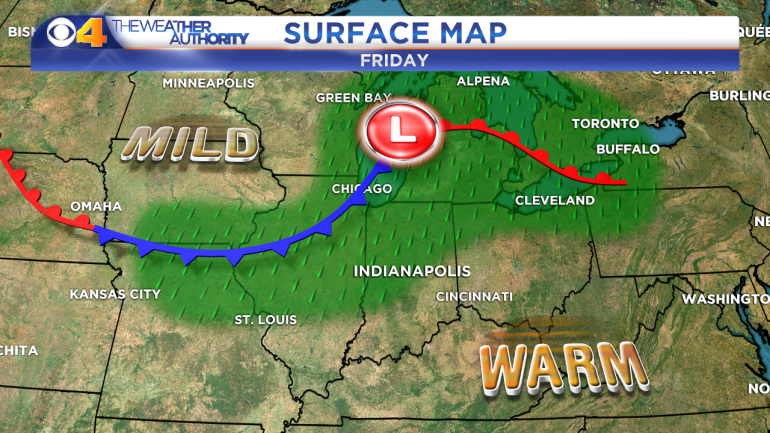 We'll have a chance for scattered thunderstorms late Friday.
Showers will be likely through Saturday morning.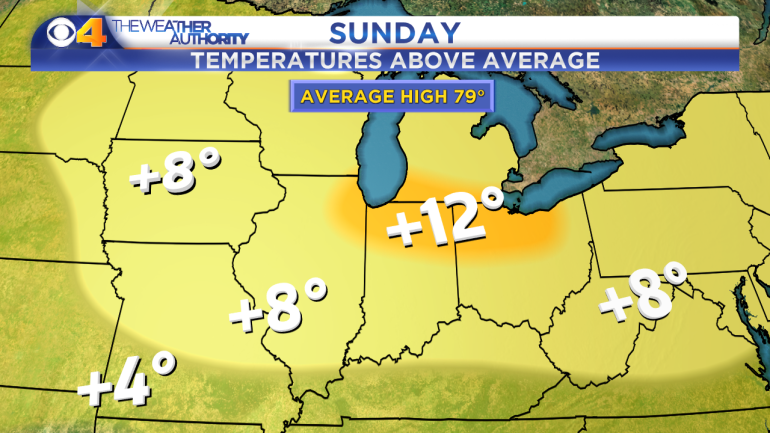 Expect much warmer temperatures this weekend.