This is an archived article and the information in the article may be outdated. Please look at the time stamp on the story to see when it was last updated.
Scattered showers will redevelop overnight with a slight chance for isolated thunderstorms. The rain will end Friday morning.
Skies will clear Friday and we can expect a dry night for high school football.
A warm front will bring warmer weather this weekend with highs in the 60s Saturday and in the 70s Sunday. More rain returns for the weekend with a few showers Saturday.
Sunday will be a dry day with a near-record high before strong storms develop ahead of a cold front, late in the afternoon through the evening. One to two inches of rain is likely through early next week.
Also, this weekend the nation returns to Standard Time Saturday night/Sunday morning. Be sure to turn your clocks back one hour and to change the batteries in your smoke detectors.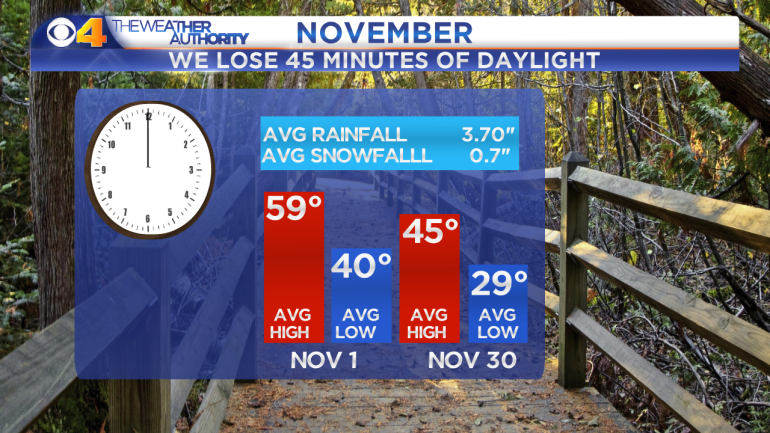 We average almost 4 inches of rain during November.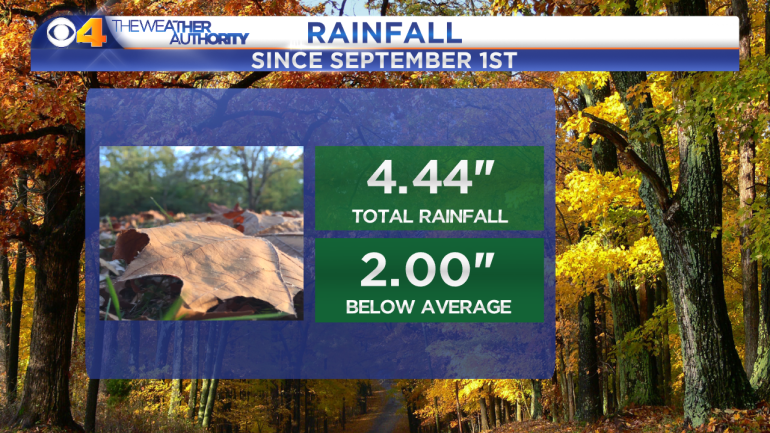 So far this fall has been dry.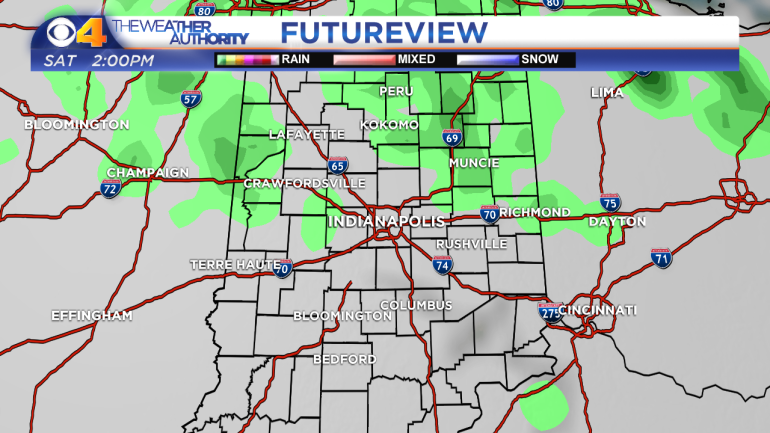 After a dry Friday we'll see a few showers on Saturday.
Rain and t-storms will develop Sunday.
Strong to severe storms are likely late Sunday.
Heavy rain is likely through early next week.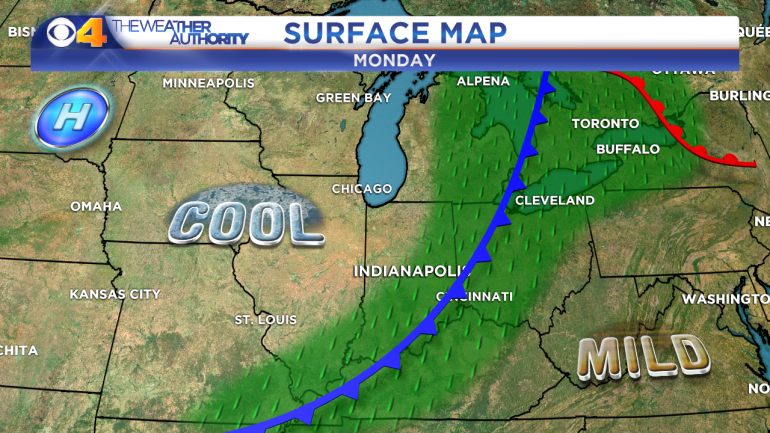 Temperatures will fall behind our next cold front on Monday.