This is an archived article and the information in the article may be outdated. Please look at the time stamp on the story to see when it was last updated.
Gorgeous and warm morning with lows only in the 70s!  Here's that gorgeous view over Lake Monroe.  Surely many of you will want to hop in the pool with today's heat, but I'll argue that it's too hot and I'll just stay in the air conditioning as much as possible.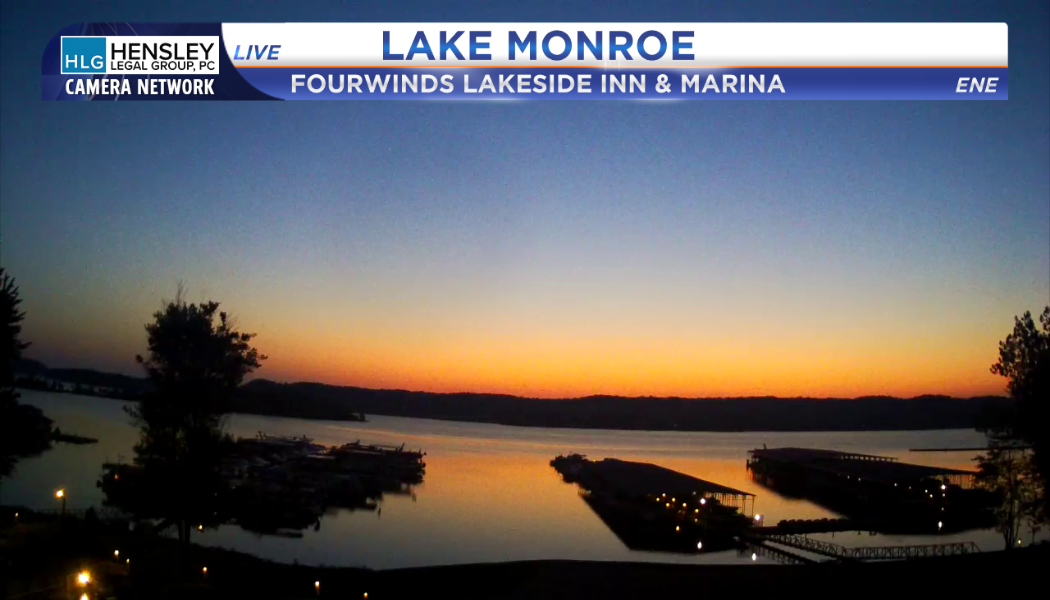 Monday we hit 90° and Tuesday is on track to be the 30th 90° day of 2018.  Heat index values will soar to the triple digits for a few hours this afternoon.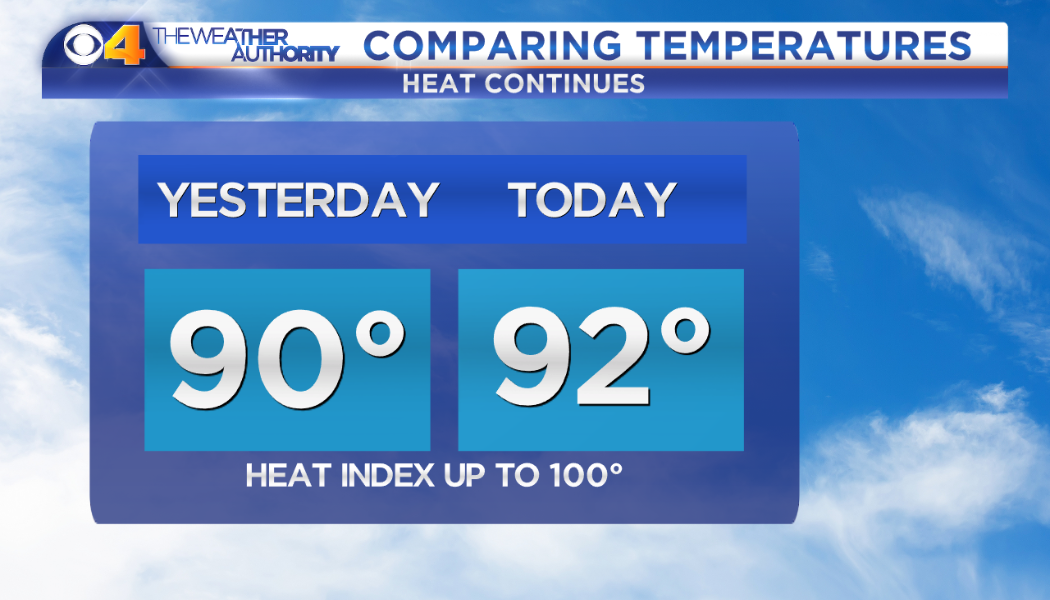 This is oppressive heat with a southerly breeze that will offer hardly any relief, so take plenty of breaks and try to cool off if you must spend time outdoors.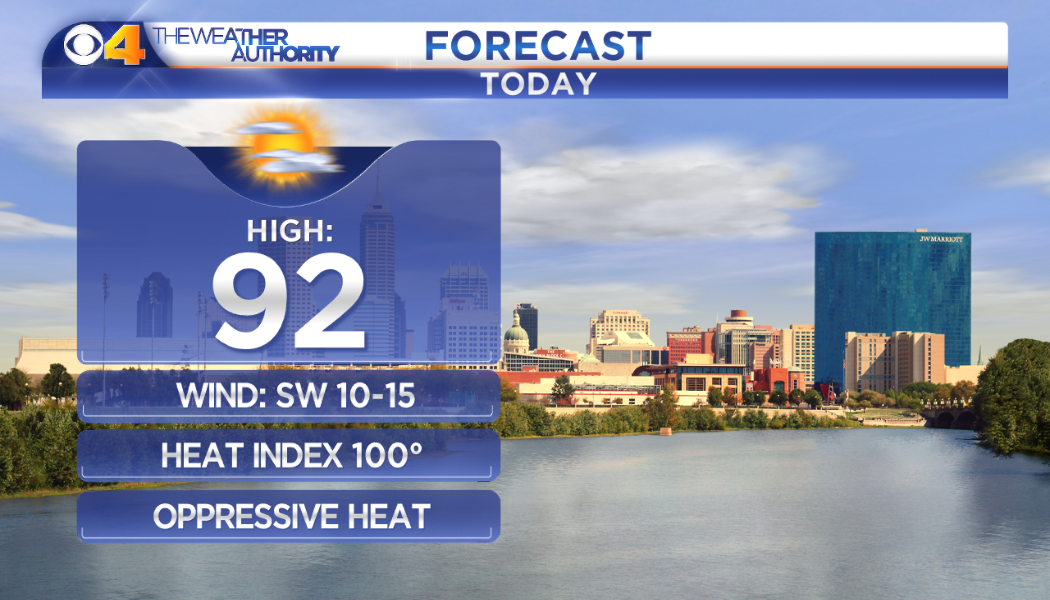 It'll be nice and sunny for the Indians game Tuesday evening at Victory Field.  You will need to take it easy if you head out to cheer on our Indians.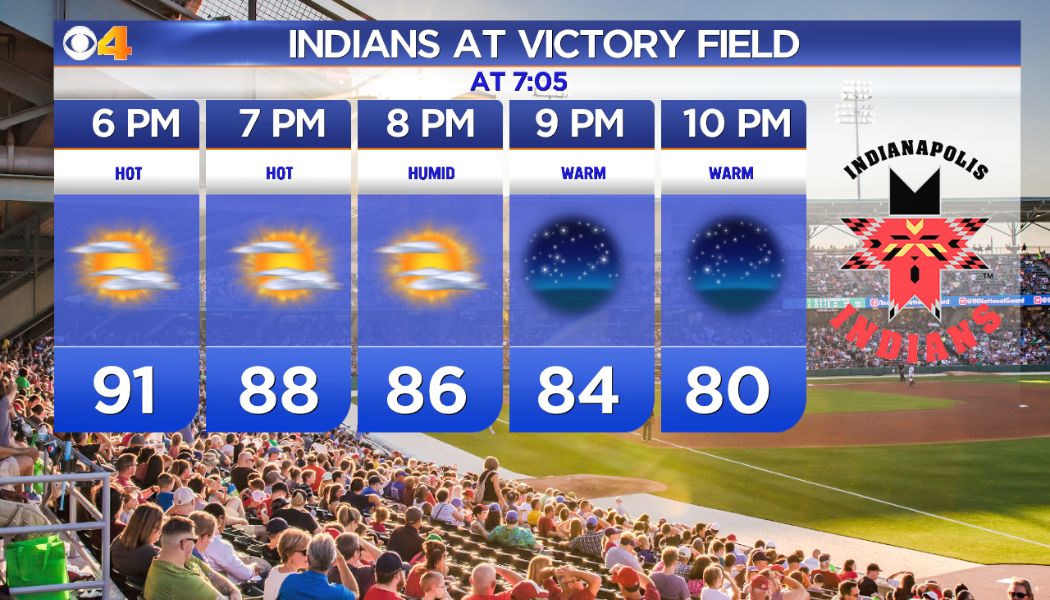 Temperatures won't even dip back into the 70s until at least 9 p.m., some not until after 10 p.m. Tuesday.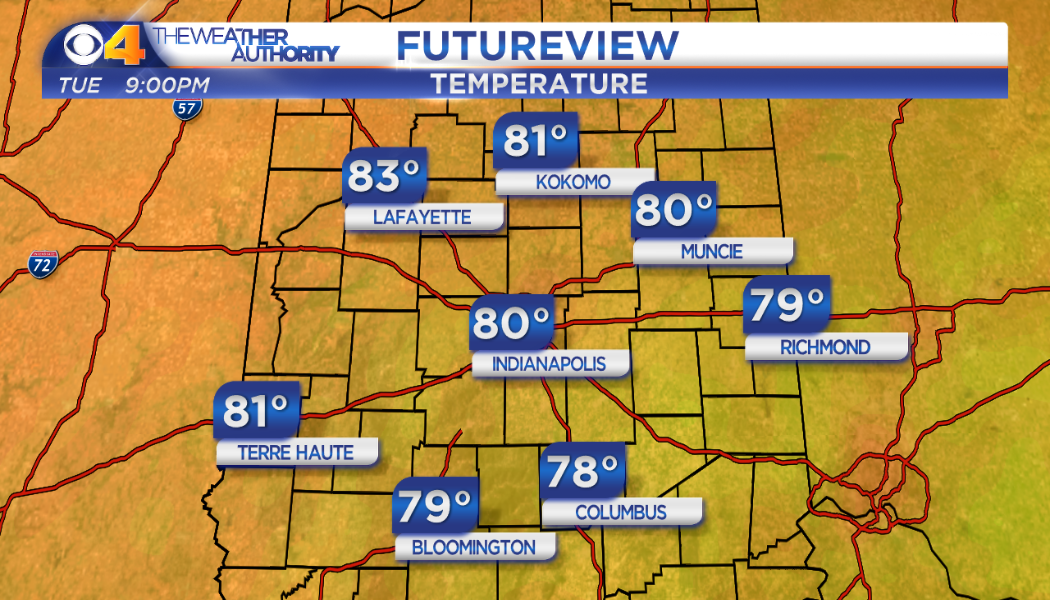 Rain is expected Wednesday--especially mid-morning.
If you want a great pool day, Thursday or Friday are for you.