With NBA training camps in full swing and preseason basketball just around the corner, much has been made of Chris Paul's fit with the Warriors as he takes the floor with his new team this fall.
Paul, a traditional pick-and-roll player, is joining a wide open, spread three-point shooting offense in Golden State. Because of the perceived imperfect fit offensively, many wondered if Paul would start, or simply lead the second unit for the Warriors.
Coach Steve Kerr said on Tuesday that not only would Paul start, but the defensive rotations for his fellow stars would change quite a bit - especially for Klay Thompson.
"Klay would guard the four man," Kerr said, via The Athletic's Anthony Slater while discussing lineups that would include Paul, Steph Curry and Thompson all on the floor together. "He's so physically strong. He's so used to guarding post-up players after switches. We think Klay can guard as a four this year. We'll put him in coverage where he has to defend pick-and-roll as a four. We're planning on doing that and seeing how he does."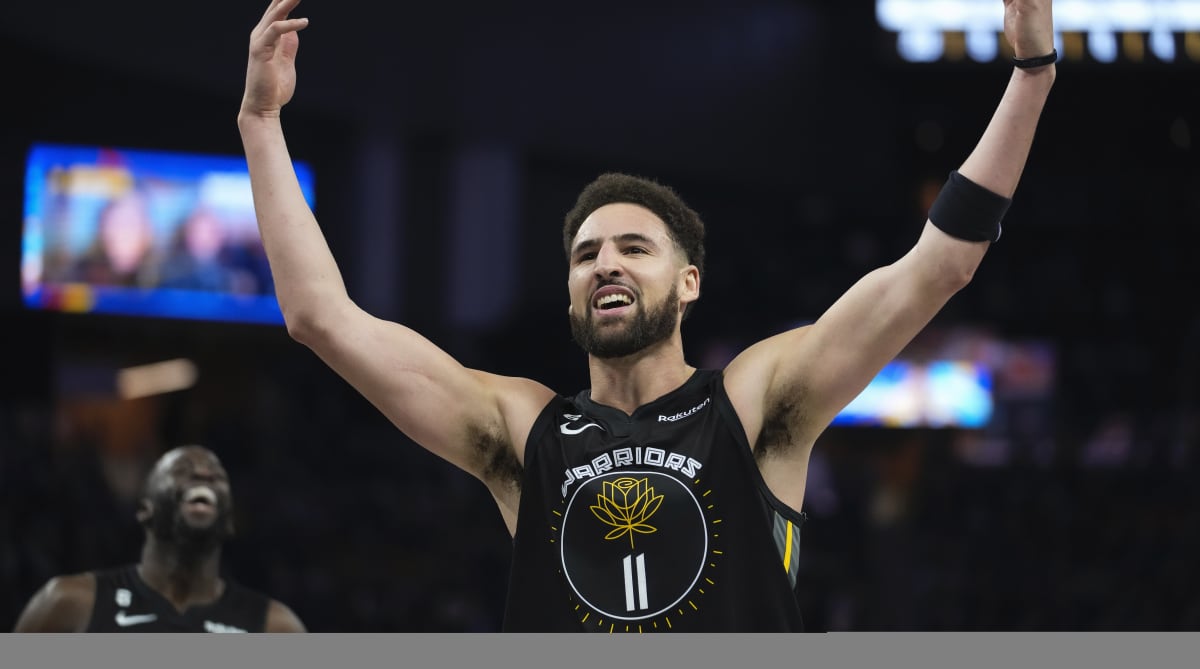 As for concern about teams targeting switches with the smaller backcourt of Paul and Stephen Curry, Kerr didn't seem nervous.
"What we've found playing against Chris was that on switches, he's just a rock," Kerr added. He's a brick wall down on the block. People can try to post him, but it's not easy to score on him. But it'll be matchup-based. Who is on whom? What's our pick-and-roll coverage? Who is out there with those guys?"
Golden State's alignment will definitely be an interesting preseason and early-season storyline to monitor, especially once Draymond Green returns from injury. Green, who sprained his ankle during workouts, is expected to miss 4-6 weeks due to the injury, and is expected to resume his role as a starter once he returns. Until then, the Warriors will be running out a preseason lineup featuring Paul, Curry, Thompson, Andrew Wiggins and Kevon Looney.