Give the gift of Ghibli
Studio Ghibli's animated movies have earned a huge following for their deep and touching plots, unforgettable characters, incredible scores and enchanting, albeit often sinister, fantasy worlds. Drawn by hand by Hayao Miyazaki, Studio Ghibli films visually stun and enrapture viewers.
What better way to keep the wonder of these films alive than to gift the fans in your life with some Studio Ghibli merchandise? If you have Ghibli lovers in your life, pull at their heartstrings with art, figurines, plushies and more from their favorite films. Whether they love "Ponyo," "My Neighbor Totoro," "Spirited Away," "Howl's Moving Castle" or any other Ghibli film, we have plenty of Studio Ghibli gifts they're sure to love.
Shop this article: Studio Ghibli "Kiki's Delivery Service" Jiji Necklace, My Neighbor Totoro Plush Stuffed Animal and The Unofficial Studio Ghibli Cookbook.
The best Studio Ghibli gifts to buy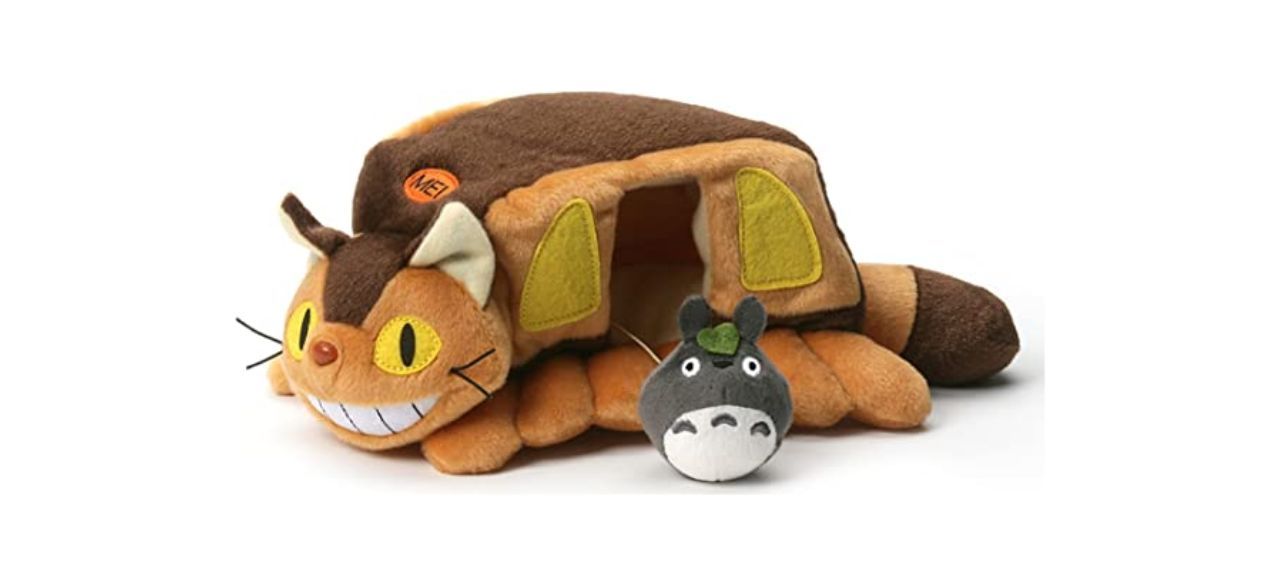 Studio Ghibli Peluche Totoro Catbus House
Totoro is a Studio Ghibli fan favorite, and this fluffy Totoro Catbus is one of the film's most recognizable icons. This Cheshire-like feline vehicle character appears on a road in the forest and transports Mei, Satsuki and Totoro to their destinations in the film. The Ghibli fan in your life is sure to adore this durable, fluffy plush. It's especially great for kids who love soft and cuddly plushes.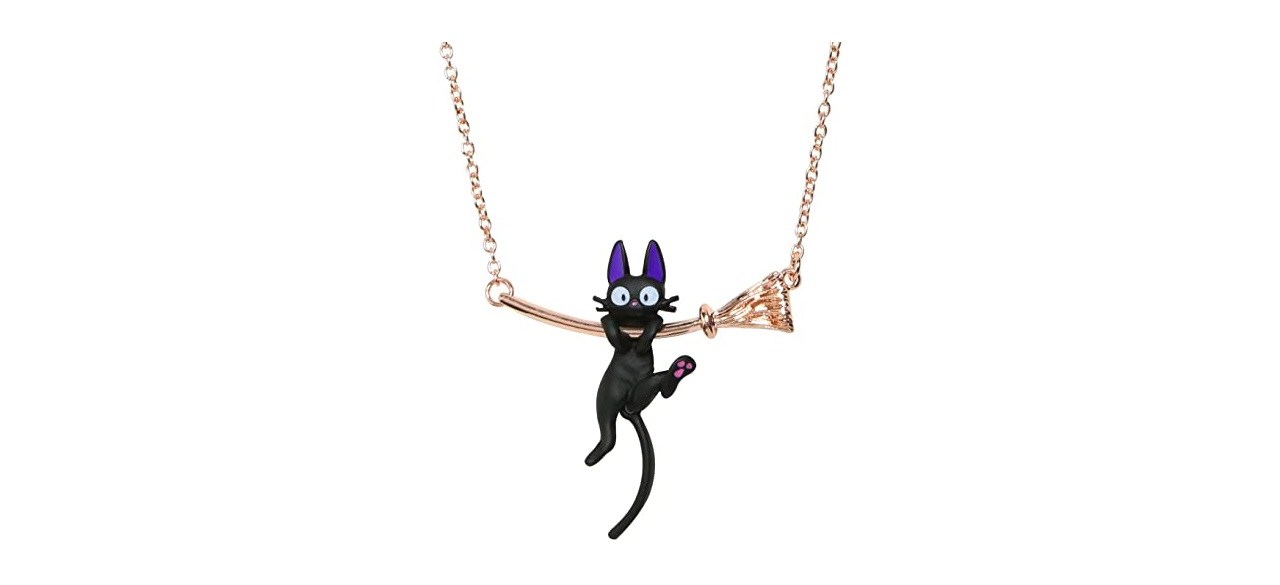 Studio Ghibli "Kiki's Delivery Service" Jiji Necklace
This is an ideal gift for a Ghibli fan who loves anime jewelry. The whimsical necklace features Jiji from "Kiki's Delivery Service," a cat who accompanies young Kiki on her witch's journey. The charm is accurate to the film and intricately painted.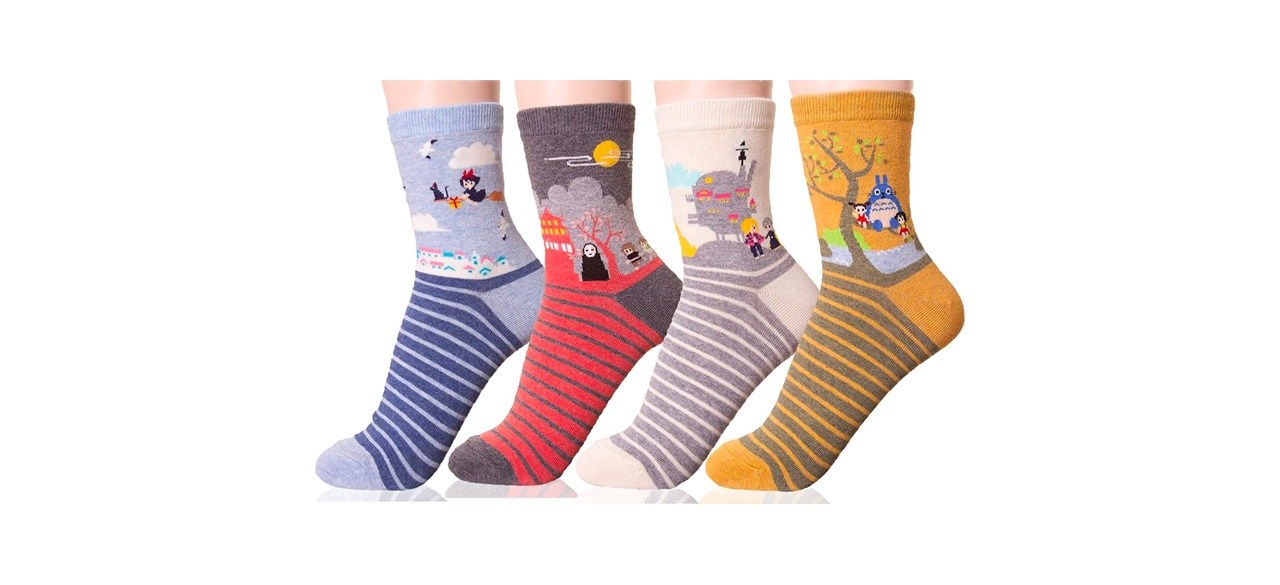 Can't pick a favorite among the many lovable Studio Ghibli characters and films? Don't! This four-pack collection of Studio Ghibli crew socks features fan-favorite characters from beloved Ghibli films: Chihiro from "Spirited Away," Haku and Kiki from "Kiki's Delivery Service," Howl and Sophie from "Howl's Moving Castle" and Mei and Satsuki from "My Neighbor Totoro."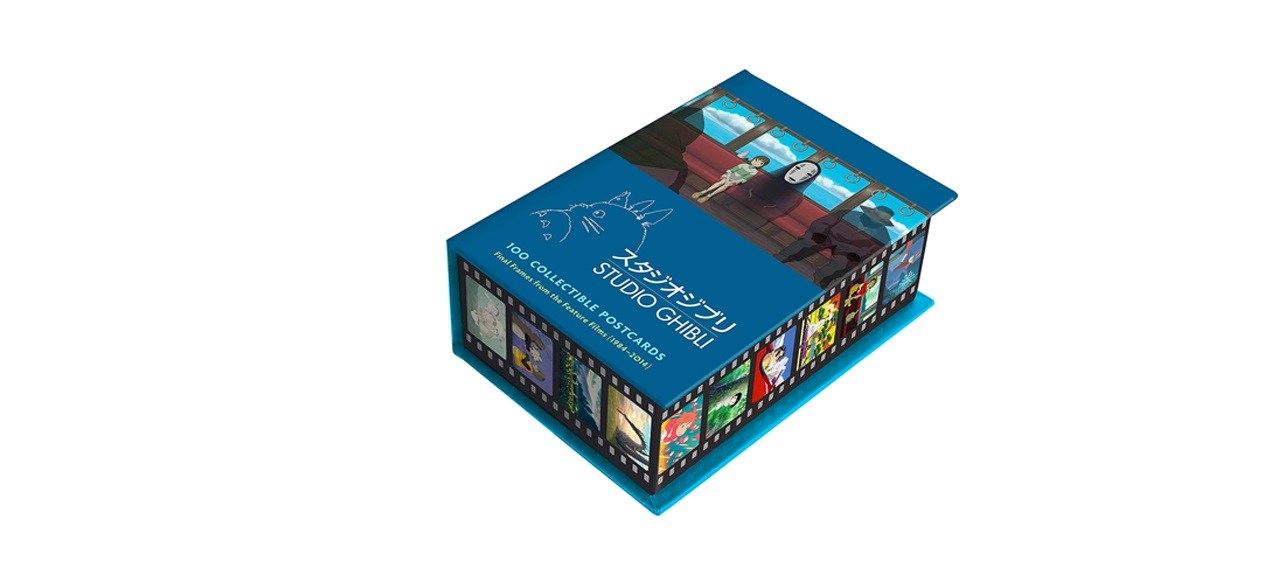 Studio Ghibli Collectible Postcards
A versatile gift for a lover of all Ghibli films, this set of 100 collectible postcards features stills from brilliant Miyazaki scenes. Ideal for hanging on a wall to adorn a space with stunning art, these postcards are also suitable for mailing to friends and family. They come in a sturdy resealable box perfect for wrapping.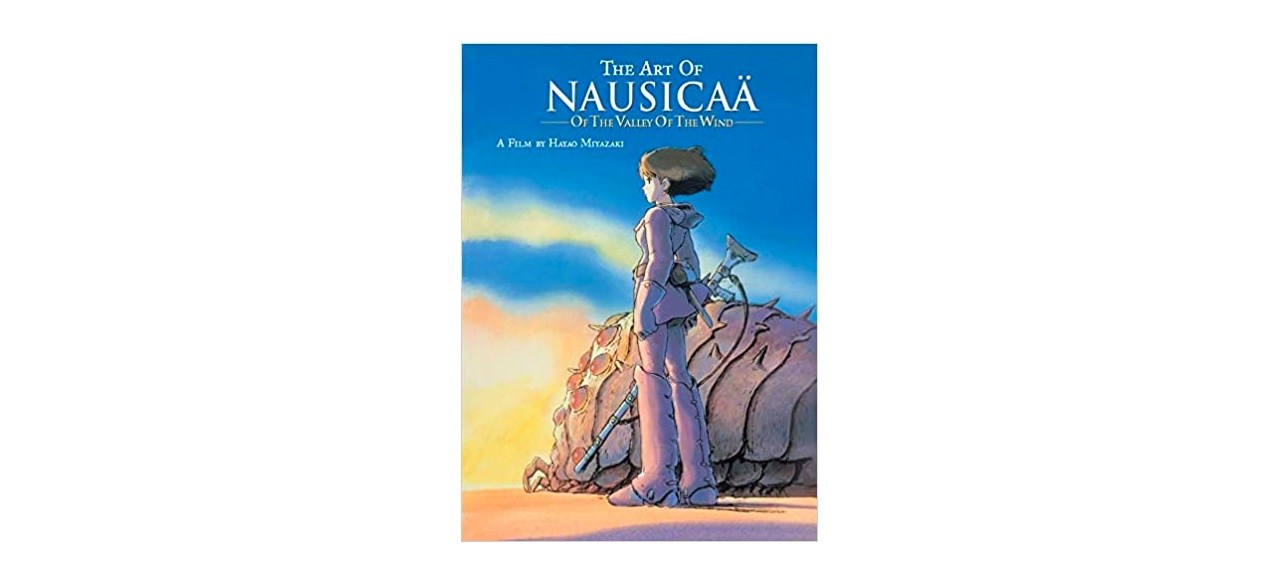 "The Art of 'Nausicaa of the Valley of the Wind'"
"Nausicaa of the Valley of the Wind" is a favorite film of Studio Ghibli fans who care deeply for animals and the environment. This epic fantasy follows Nausicaa's efforts to protect animal welfare through peaceful measures and negotiations with her community, who misunderstand and mistreat animals. The art in this collection is a stunning reproduction of Miyazaki's illustrations, including concept sketches, animation stills and interviews with the creators. This is an ideal coffee table book for a Ghibli lover.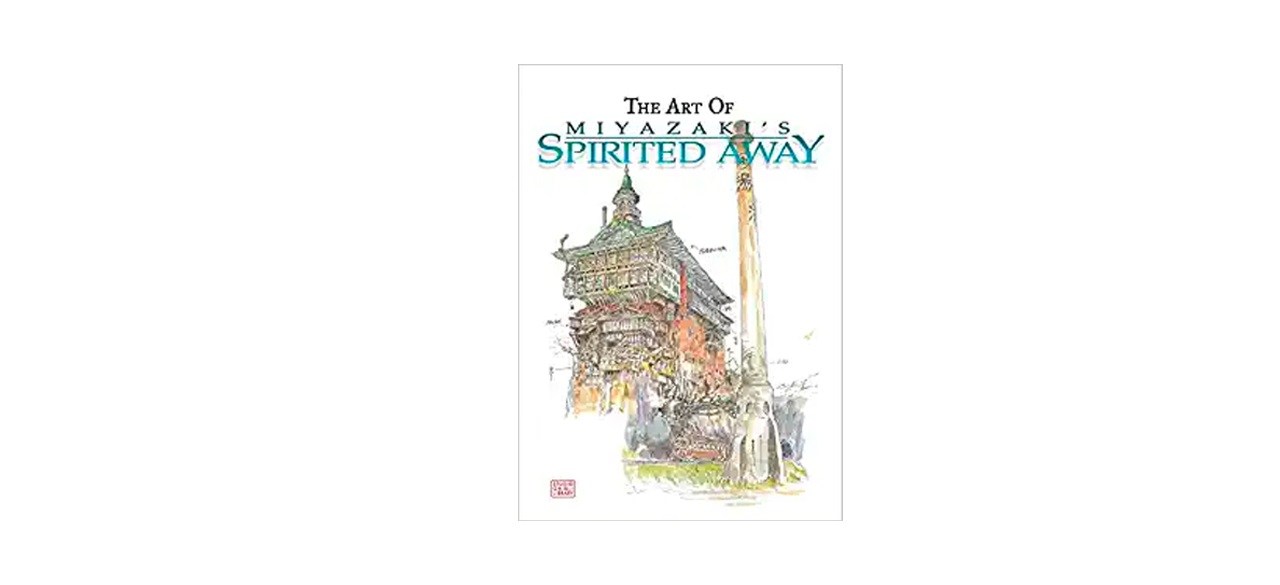 "Spirited Away" is a Ghibli fan favorite, with reproductions of No-Face and Haku adorning much of Studio Ghibli merch. You'll find art, interviews and concept designs integral to the creation of Miyazaki's hit film in this English edition of the collected art of "Spirited Away." It also includes an English script from the film. This hardcover book is the perfect size for a coffee table.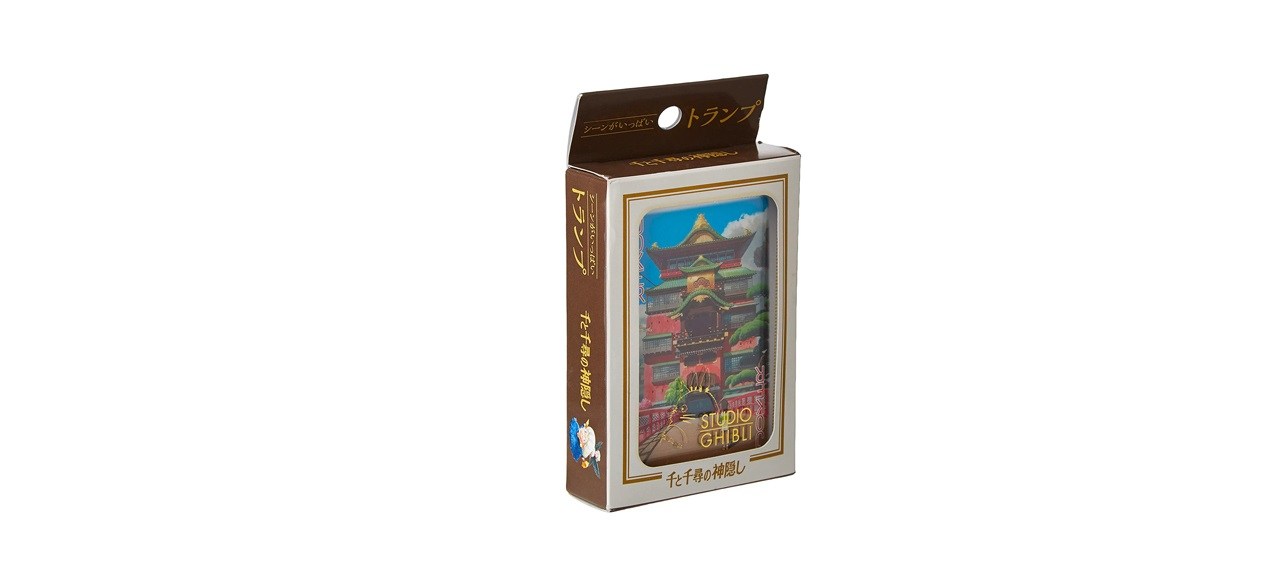 Ensky "Spirited Away" Movie Scene Playing Cards: Official Studio Ghibli Merchandise
This will be a fun addition to the collection of a Studio Ghibli fan who loves to play card games. Each card in this deck features legendary Ghibli scenes to bring the enchantment of Miyazaki's fantastical worlds into your favorite fan's hands.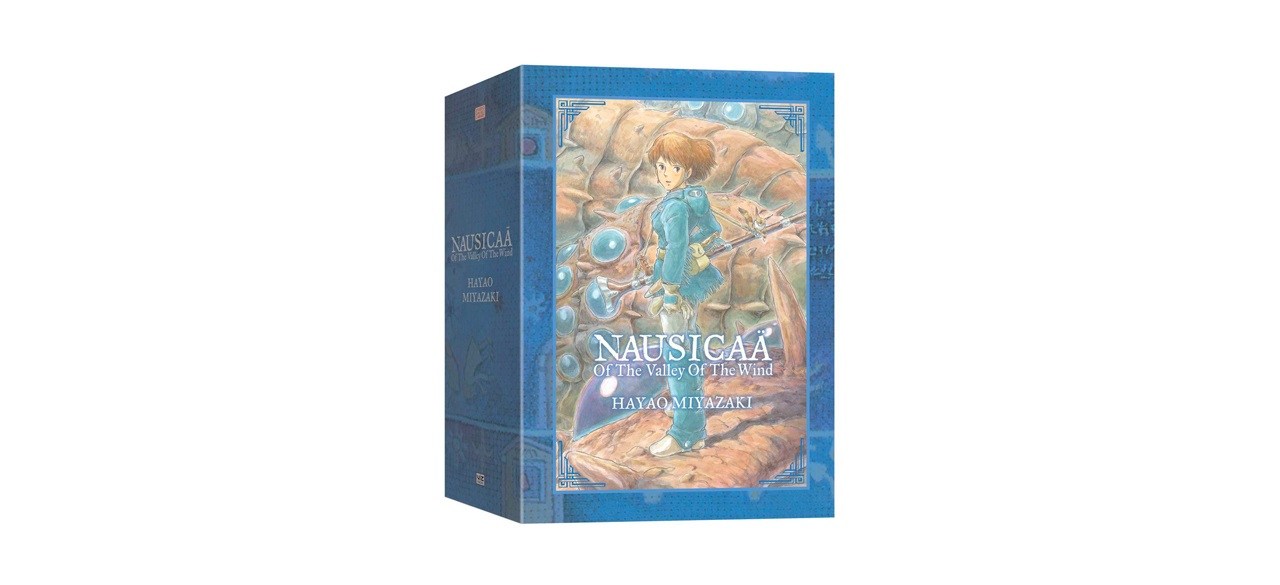 Studio Ghibli "Nausicaa of the Valley of the Wind" 2-Book Box Set
Hayao Miyazaki's masterpiece Nausicaa manga, a uniquely Japanese style of comic, is an epic fantasy in which a strong and courageous hero of "The Valley of the Wind" fights for the health of a planet whose environment and animals suffer. This deluxe two-volume box set includes both hardcover manga volumes illustrated by Miyazaki, as well as a bonus Studio Ghibli poster.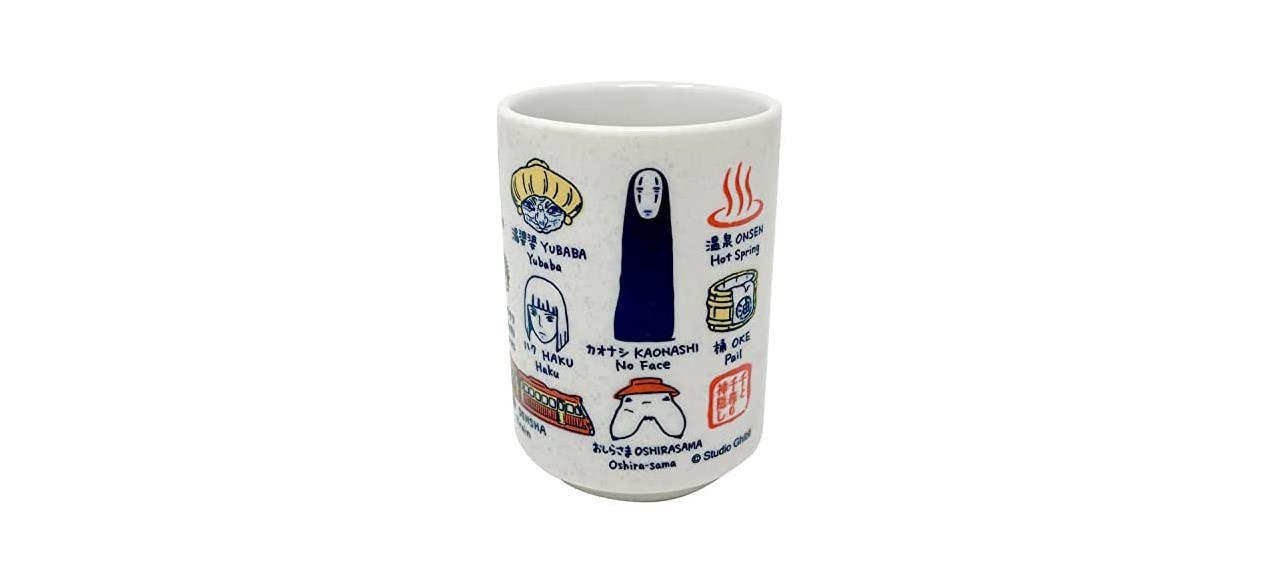 Studio Ghibli "Spirited Away" Japanese Teacup
This coffee cup features characters and places from "Spirited Away," including Yubaba, No Face and Soot Sprites. It's well-made, and the designs are detailed. The porcelain material has a rustic, understated look.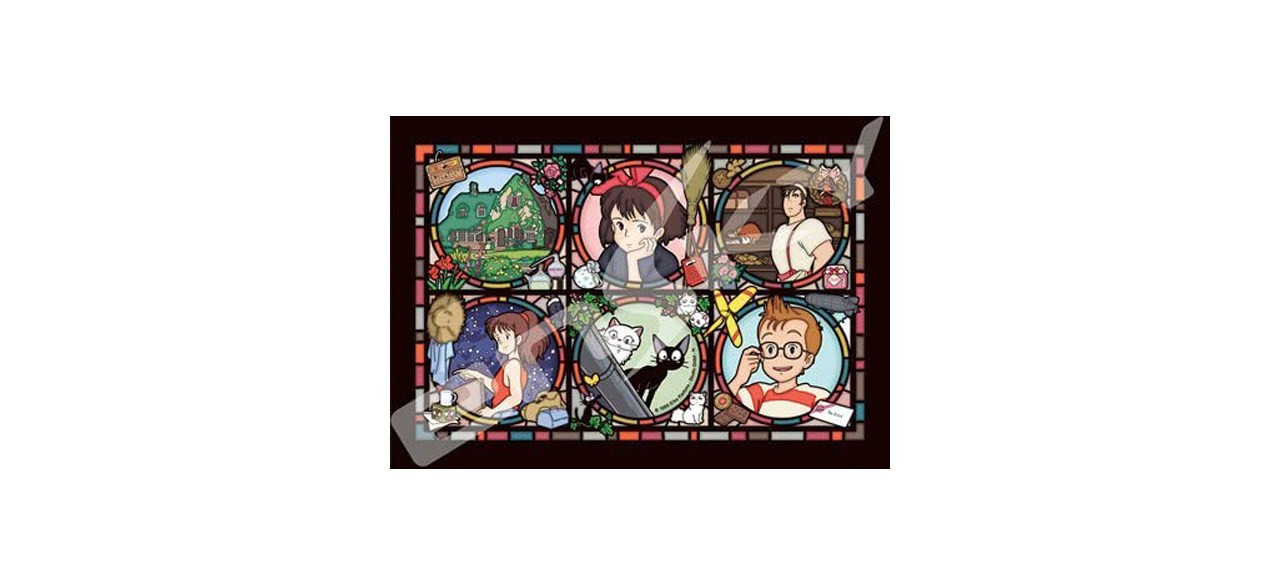 "Kiki's Delivery Service" The Town of Koriko Jigsaw Puzzle
This jigsaw puzzle features 208 transparent pieces, making it look like a stained-glass window. The design looks great and features characters from "Kiki's Delivery Service." The pieces are sturdy, and many said they could carefully pick up the finished puzzle and move it around without it falling apart.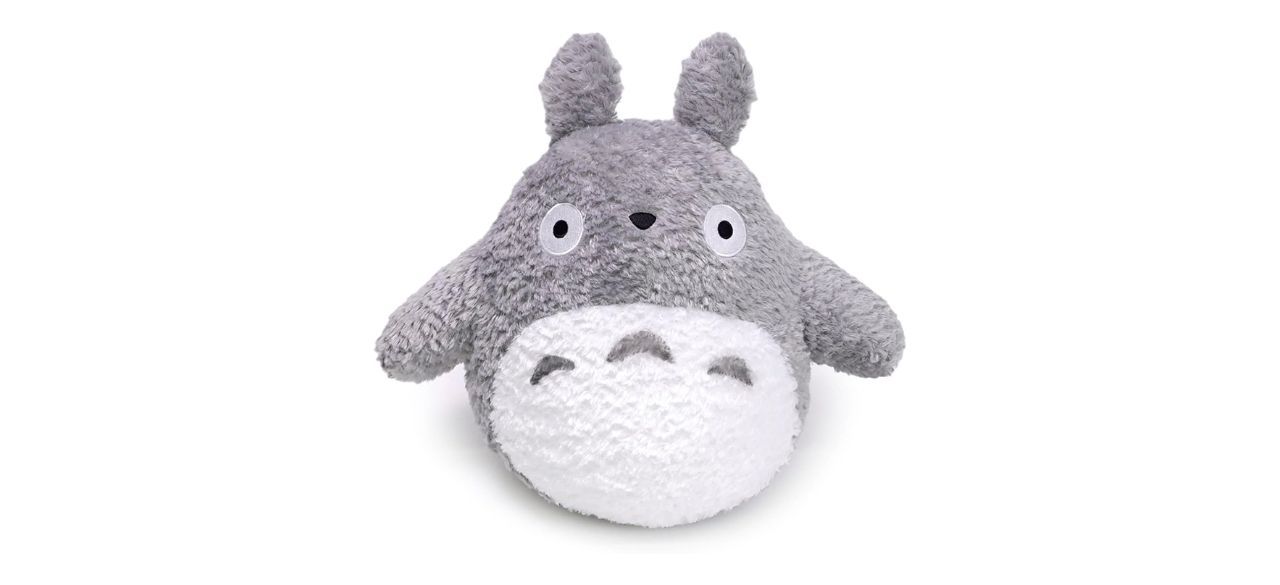 "My Neighbor Totoro" Plush Stuffed Animal
This fun plush toy stands 13 inches tall. It's soft, cuddly and has fur. It has no plastic or removable pieces, so it's safe for all ages. You can wash the surface with a wet cloth.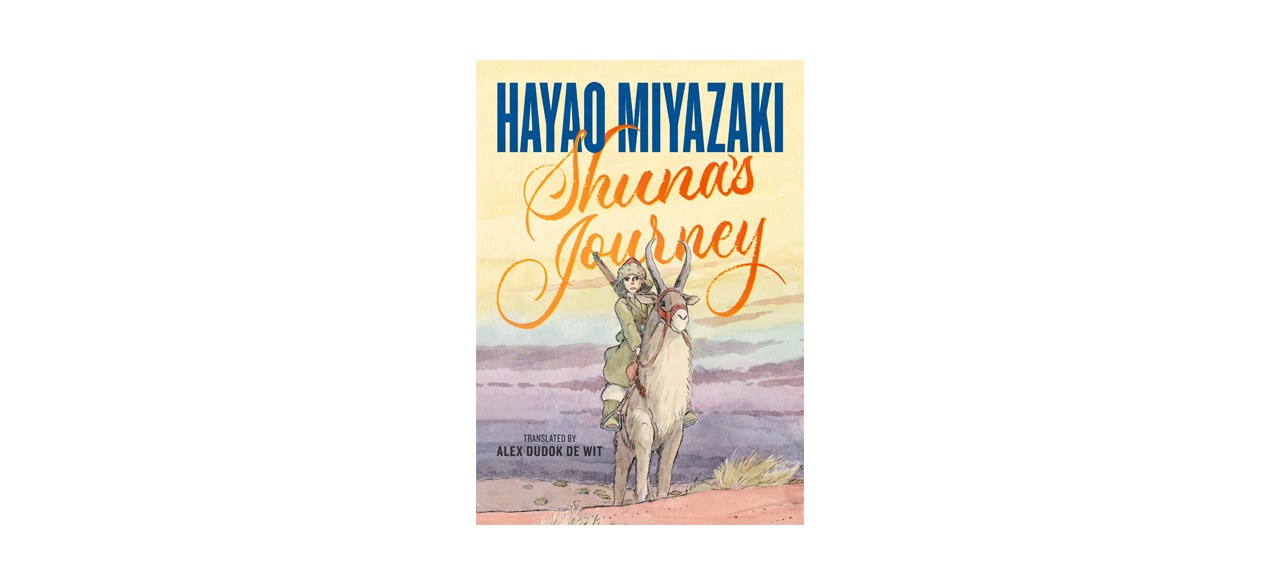 "Shuna's Journey" by Hayao Miyazaki
This one-volume manga was written by Studio Ghibli's co-founder, Hayao Miyazaki. This story follows the prince of a poor land as he searches for golden-grain seeds to help his community. The illustrations feature gorgeous watercolor designs.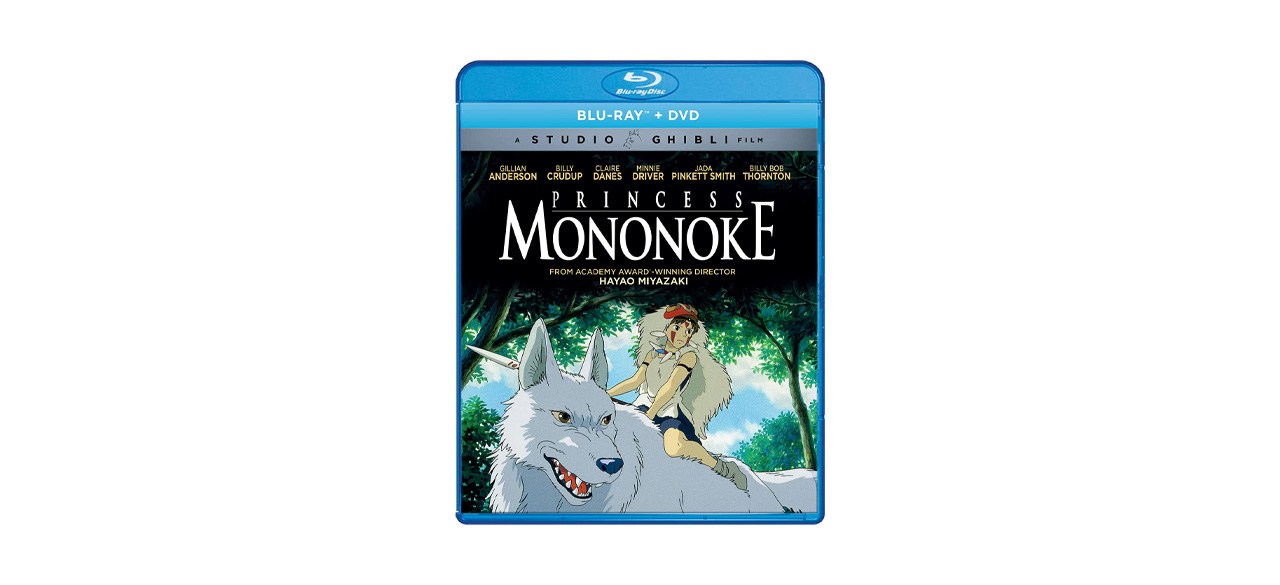 This film tells the story of Ashitaka, a young boy searching for a cure from a deer-like god. After meeting a wolf god named Moro and a young girl named Princess Mononoke, Ashitaka tries to help achieve peace between Mononoke and the other humans. Fans of this classic Studio Ghibli film are sure to enjoy owning a physical copy.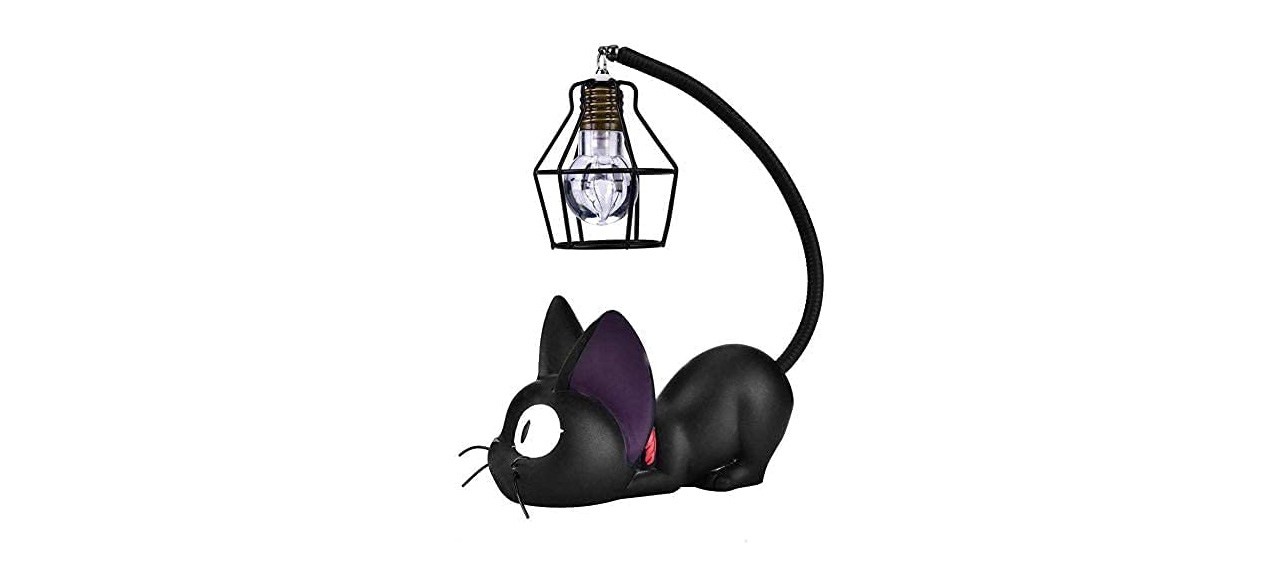 This small lamp features a cute design. It's made with a resin material and powered by batteries.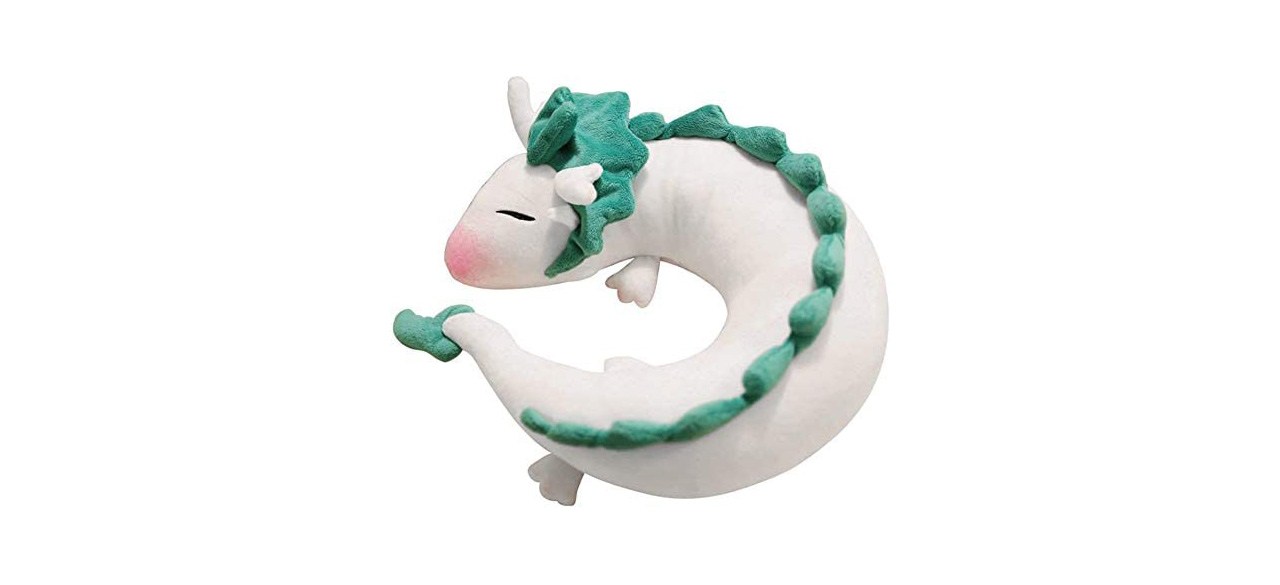 This comfortable neck pillow resembles Haku's dragon form from "Howl's Moving Castle." It's roughly 12 by 5 inches. Many were surprised by how soft it is.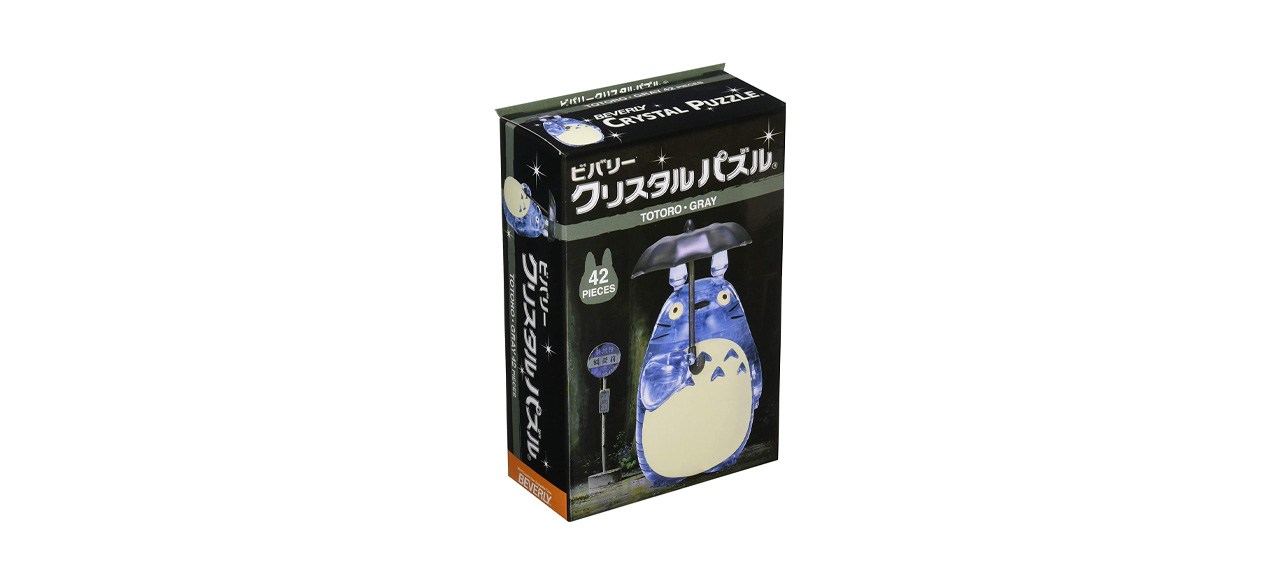 Beverly 42-Piece Crystal Puzzle Totoro
This fun puzzle game lets you build a three-dimensional Totoro figure that's great for your collectible display. It's relatively easy to assemble. The instructions are in Japanese, but the pictures make it easy to understand if you can't read Japanese.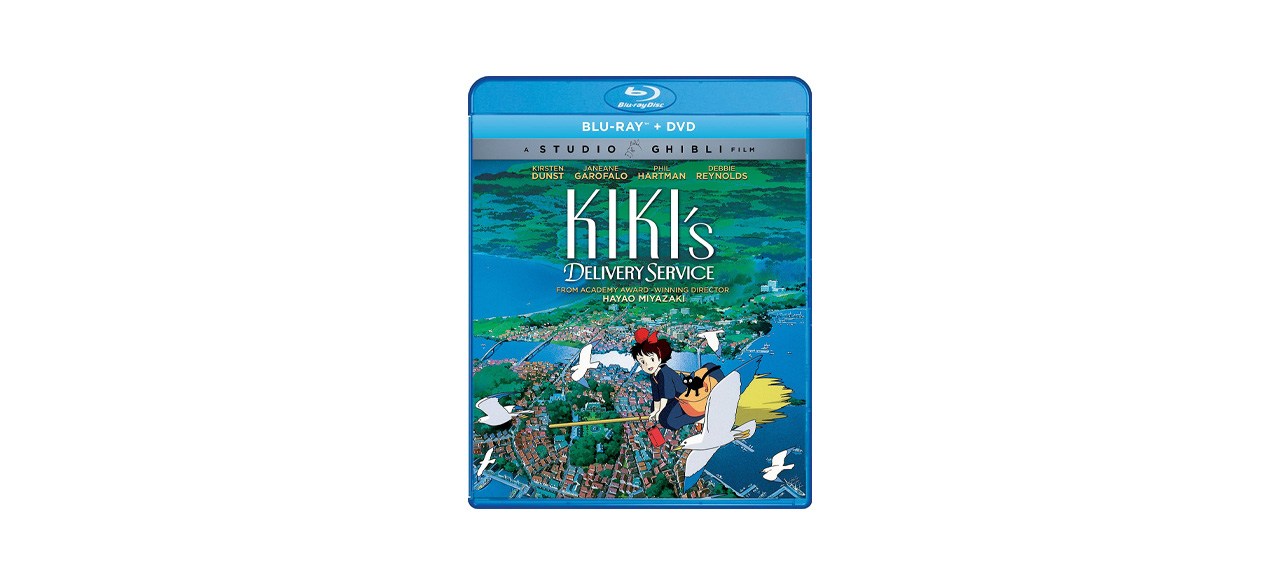 "Kiki's Delivery Service" Blu-Ray
In this movie, Kiki and her talking cat, Jiji, spend a year alone to complete Kiki's witch training. Using her broom, Kiki sets up a flying courier service that quickly becomes a hit. After losing her abilities, she must figure out how to regain her powers to continue her courier service and pass her test.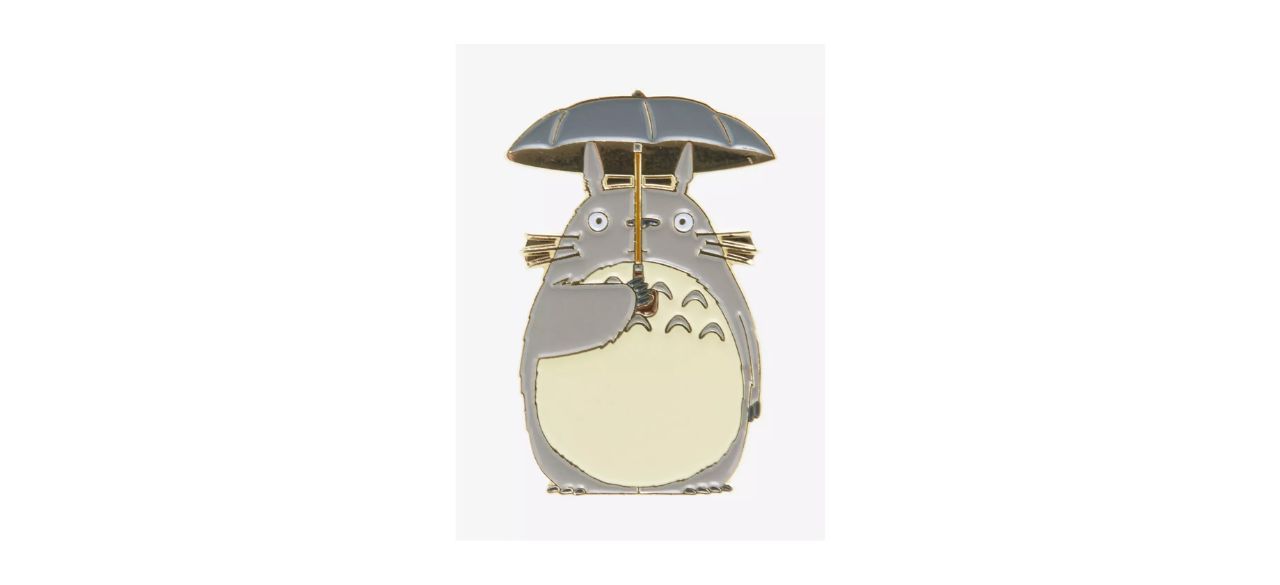 Studio Ghibli "My Neighbor Totoro" Totoro with Umbrella Enamel Pin — BoxLunch Exclusive
This officially licensed pin features Totoro from "My Neighbor Totoro," holding an umbrella. It's ideal for pinning to jackets, backpacks, hats and more.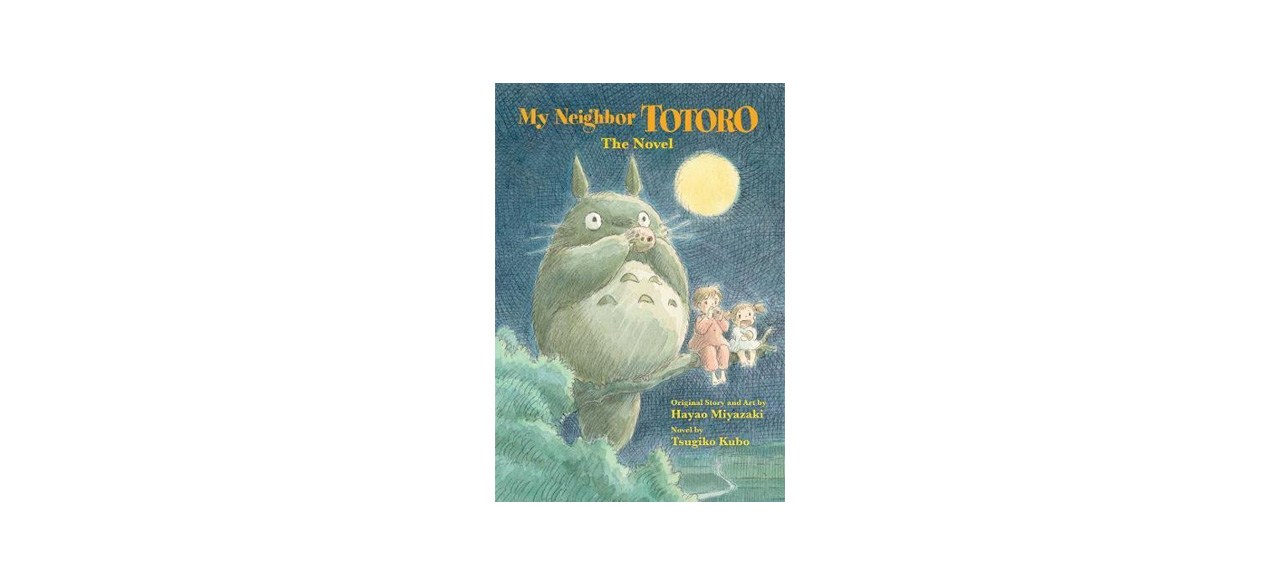 "My Neighbor Totoro: The Novel" by Tsugiko Kubo and Hayan Miyazaki
This features a gorgeous hardcover design. Some of the pages have illustrations. The book, excellent for children and adults, tells the story of two young girls who meet a forest spirit.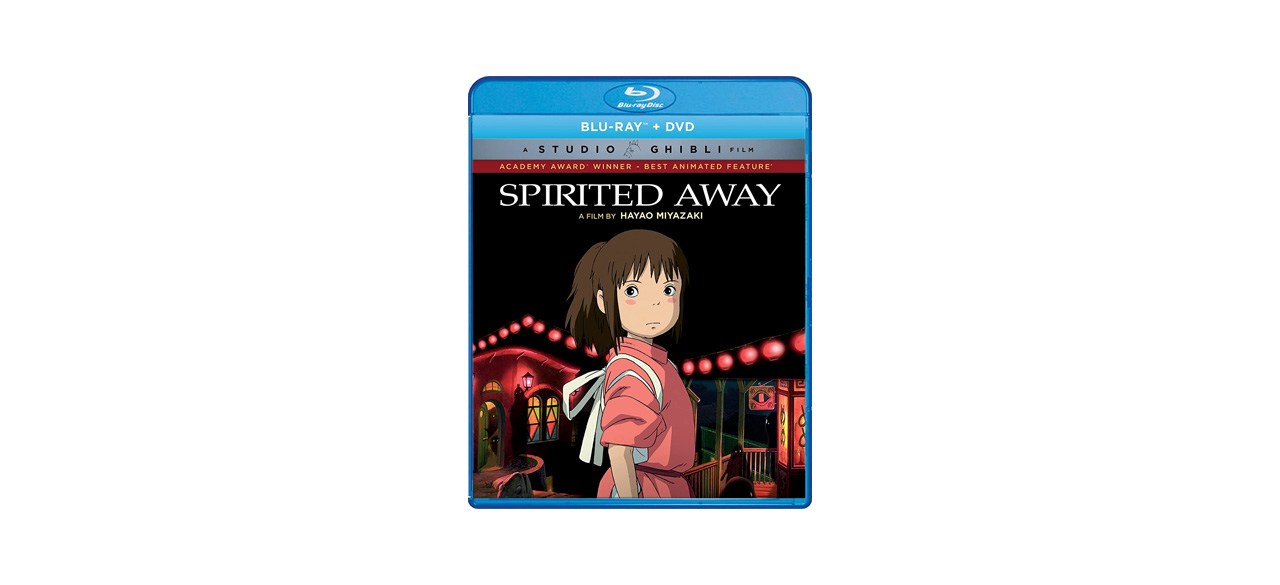 This movie tells the story of Chihiro, a 10-year-old girl whose parents are turned into giant pigs. After learning that she and her parents have stumbled into a resort for supernatural beings and spirits, Chihiro must begin working at the resort to free her parents. This PG-rated movie is a popular choice for kids and adults.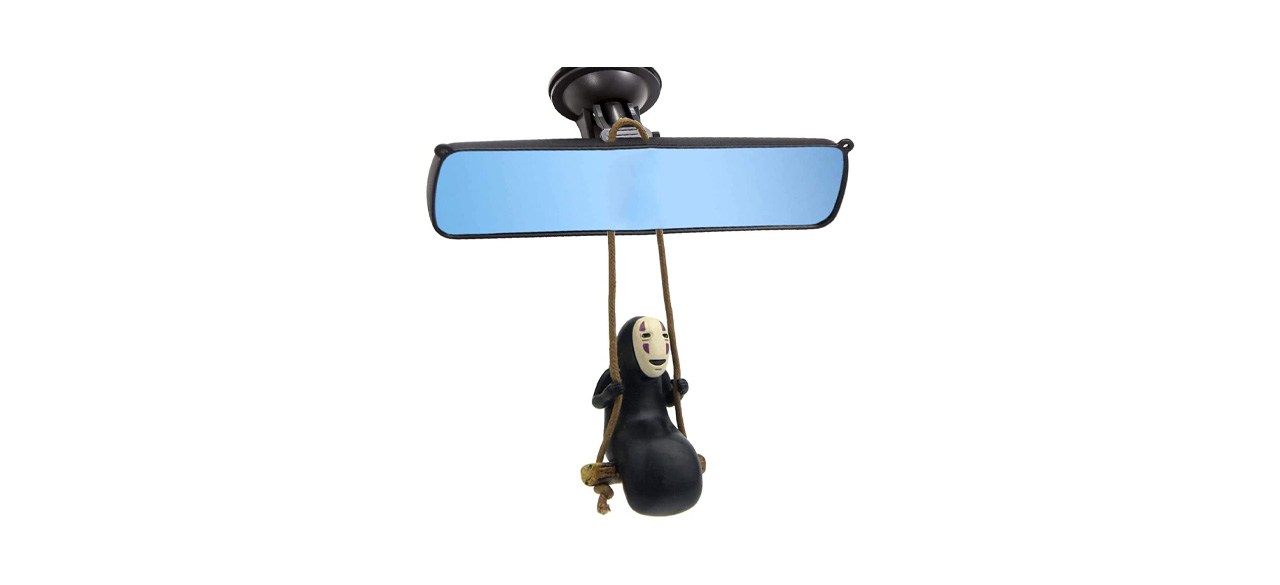 This fun rearview mirror ornament features No Face on a swing. It's relatively small, so you don't have to worry about it obstructing your view while you drive. It's made with polyresin and has a surprisingly detailed design.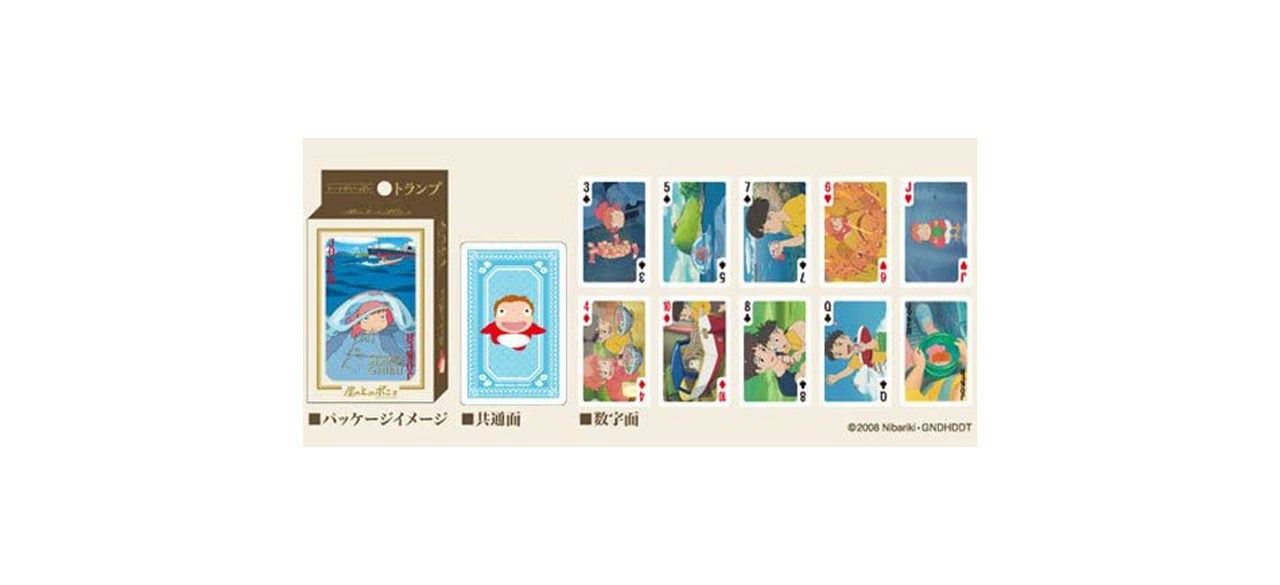 "Ponyo" Studio Ghibli Playing Cards
These cards have numerous designs from the hit movie "Ponyo." The cards are well-made, and the pictures look excellent. They tell the film's story as you flip through the playing cards.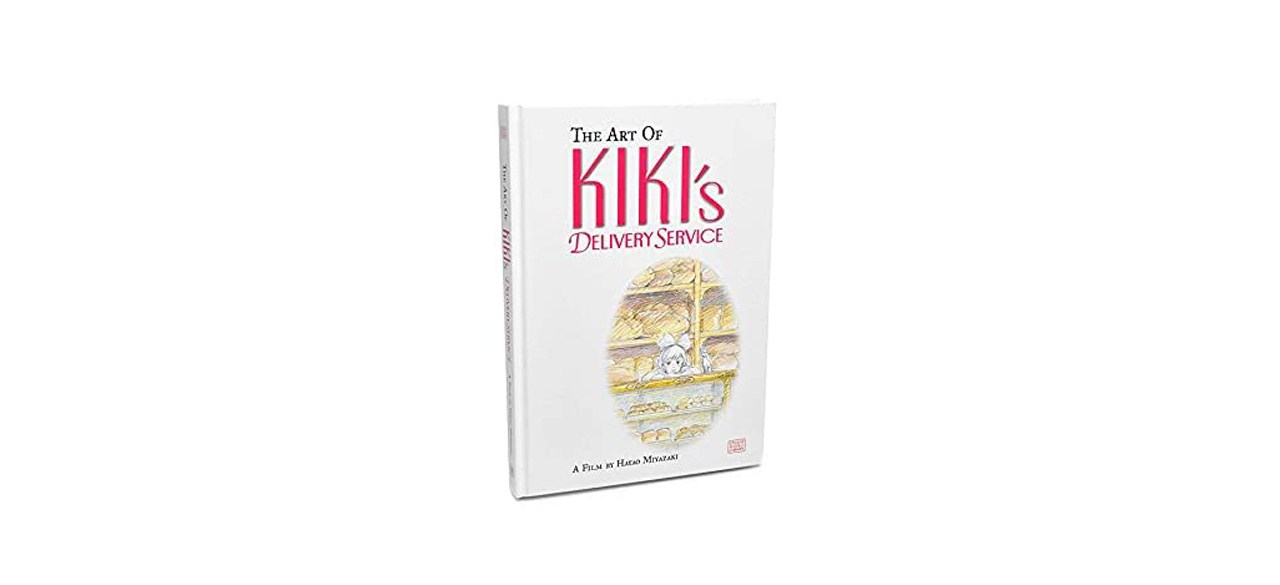 "The Art of 'Kiki's Delivery Service'"
This book contains detailed designs from "Kiki's Delivery Service." It features art from various Studio Ghibli animators, such as Shinji Otsuka, Yoshifumi Kondo and Katsuya Kondo. It has a sturdy hardcover design.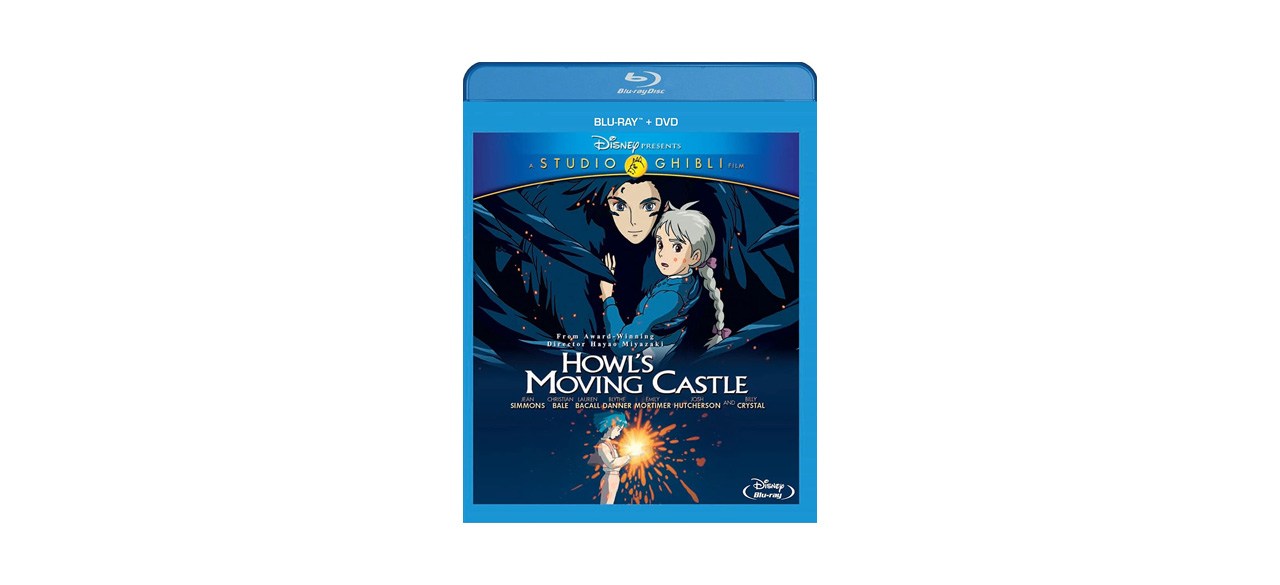 "Howl's Moving Castle" Blu-Ray
In this movie, Sophie meets a powerful wizard named Howl, who lives in a magical moving castle. Unfortunately, the Witch of Waste gets jealous and casts a spell on Sophie that alters her age. Howl then uses his magical powers to try to save Sophie and return her to her former self.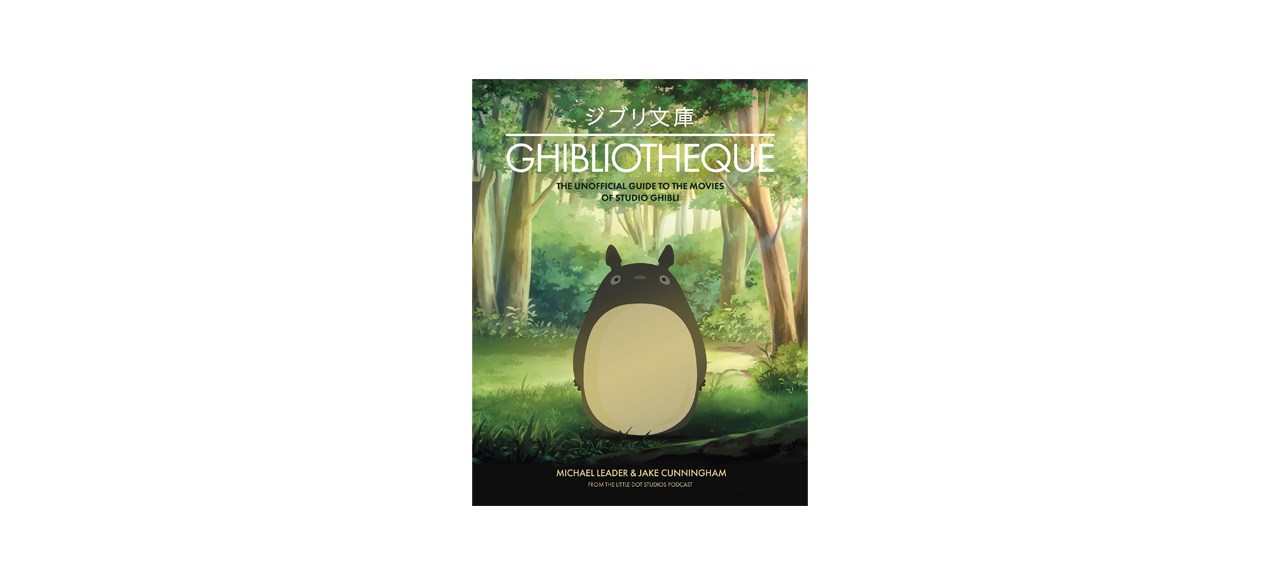 "Ghibliotheque: The Unofficial Guide to the Movies of Studio Ghibli" by Michael Leader and Jake Cunningham
This makes a great gift for lifelong Studio Ghibli fans or people new to the films. It contains interesting facts about how the movies were made. It has 192 pages of information and fan reactions. Some said that their loved ones were inspired to watch Studio Ghibli movies they had never seen, thanks to the concise descriptions in the book.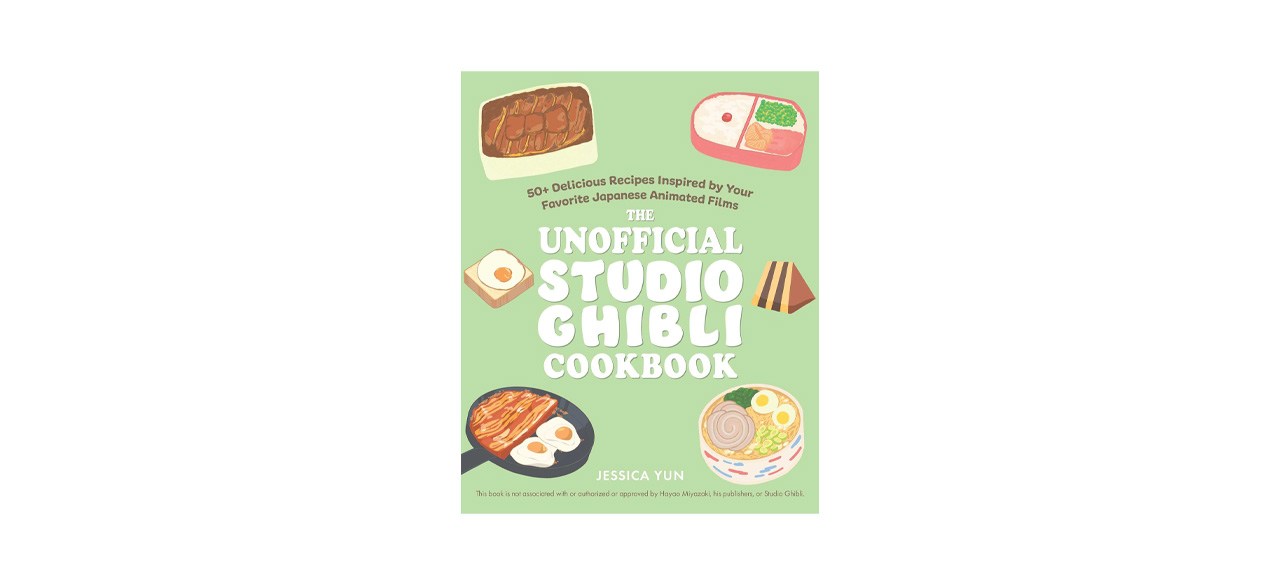 "The Unofficial Studio Ghibli Cookbook" by Jessica Yun
This Studio Ghibli cookbook contains 128 pages of recipes inspired by the films. It helps you make breakfast, lunch, dinner, snacks and dessert. Many were impressed with how fun the recipes are to make and how delicious they are.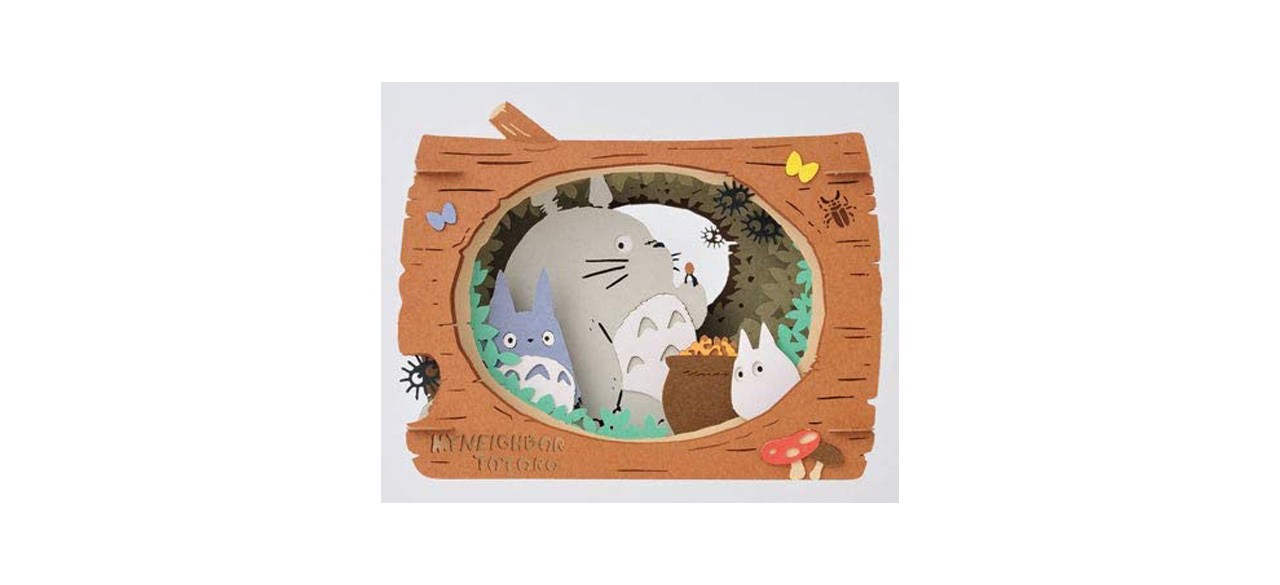 Studio Ghibli "My Neighbor Totoro" Log Paper Theater
This has numerous paper layers that create a 3D scene featuring Totoro. It's made with high-quality paper, and the design is highly detailed. It's an excellent gift for Studio Ghibli fans who love crafts.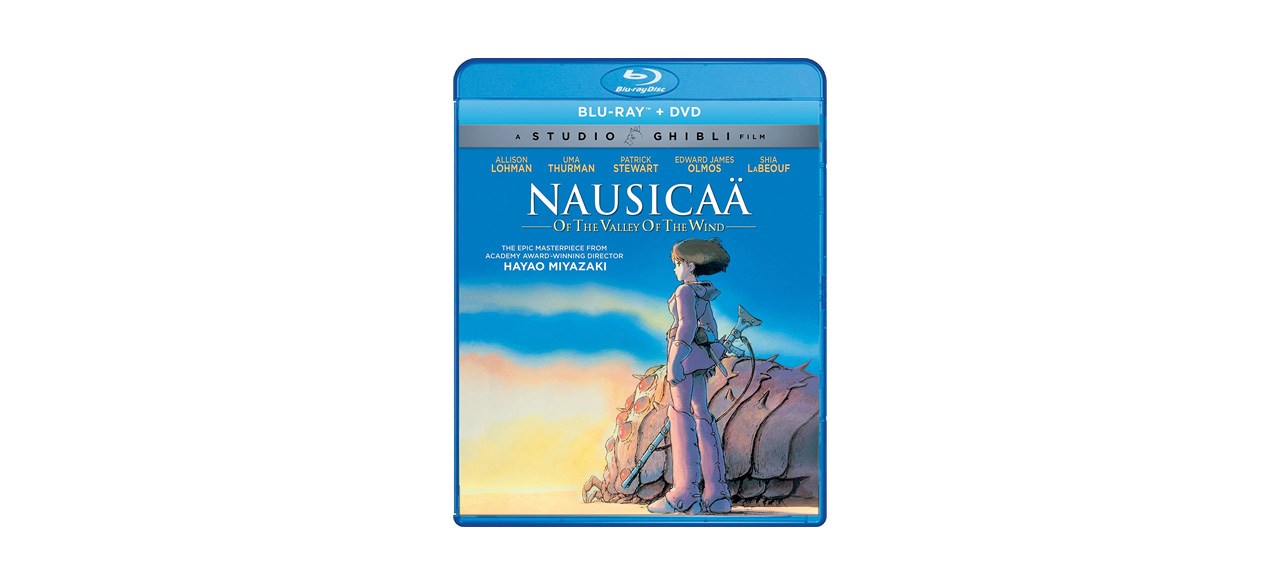 "Nausicaa of the Valley of the Wind" Blu-Ray
This film tells the story of Nausicaa, a young girl living in a wasteland who can communicate with giant insects. After meeting a warrior named Lord Yupa, Nausicaa goes on a mission for peace.
Want to shop the best products at the best prices? Check out Daily Deals from BestReviews.
Sign up here to receive the BestReviews weekly newsletter for useful advice on new products and noteworthy deals.
Evelyn Waugh writes for BestReviews. BestReviews has helped millions of consumers simplify their purchasing decisions, saving them time and money.
Copyright 2023 BestReviews, a Nexstar company. All rights reserved.