Who needs Nair with an at-home laser hair remover?
The quest to keep sections of your body free of hair is doomed. It always grows back and you have to start again from scratch, repeating the endless loop until the hair wins and you resign yourself to living as a Sasquatch.
However, there is a new light, literally, at the end of the tunnel: laser hair removal. The exact details of the process vary depending on the device, but in essence, it uses forms of light to greatly slow or even permanently stop hair growth. You don't even have to leave your home to engage in the process, not with an at-home laser hair remover such as the so-hot-right-now Nood The Flasher 2.0.
Shop this article: Nood The Flasher 2.0, Braun Silk Expert Pro 5 and Mismon Laser Hair Remover.
Nood The Flasher 2.0
The Flasher 2.0 is riding high on a third-place finish among Elle's recent ranking of the devices in general. Here are the most important details.
How it works
Nood's The Flasher 2.0 is an "intense pulsated light" laser hair remover, meaning it's less painful (if you feel anything at all). This is typically the same type of treatment you'd get at a clinic, but much more affordable over time.
Treatment time
Nood says you only need 10 minutes to complete a treatment, and that's to cover all the commonly targeted areas. You need to do this twice a week, with Nood claiming you can begin to see minor results in as little as three weeks. After as little as eight weeks, Nood says, those results have the potential to become permanent.
Cost
The Flasher 2.0 typically costs $270, but it's currently on sale for $169, or 37% off.
Laser hair removal basics
To help you decide if laser hair removal is right for you, here are the basics, such as what it is, how it works and the risks involved, as told by the Mayo Clinic.
How it works
The light emitted from a laser hair remover targets your hair's pigment. That light becomes heat, which damages the follicles (the little tubes in your skin where your hair grows), slowing or preventing their function. It's most effective on a combination of light skin and dark hair, though efforts are being made to widen that range.
Up to six treatments could be required before results become noticeable, depending on the location. In terms of time, it can take anywhere from four to 16 weeks worth of treatments. Most will also need maintenance treatments eventually, be it months or years before hair starts to regrow.
Proper preparation
The first step to take before you engage in laser hair removal is to confer with your doctor to gauge any possible health risks. If your doctor clears you for the process, you should also follow a few general rules. Those are:
Do not engage in other hair removal methods, such as plucking or waxing. Do this for at least four weeks before treatments begin.
Shave the targeted areas. Do this the day before a treatment.
Limit sun exposure before (and after) a treatment. If you must spend time in the sun, wear high-strength sunscreen.
Do not take blood-thinning medication.
Risks
As with any procedure, there are risks, with the chances increasing the less your skin and hair tones contrast.
The most common risks are temporary skin irritation, including swelling, and changes to your skin's pigment that may be permanent. Rarer risks include blistering, scarring and increased hair growth around the treated areas.
Additionally, you should never use a laser hair remover around your eyes, due to the high risk of eye injury.
Medical vs. at-home laser hair removal
The biggest difference between a medical session and an at-home session is the strength of the laser. Medical laser hair removal typically shows better, longer-lasting results. Additionally, the Food and Drug Administration classifies at-home devices as cosmetic. This means they aren't held to the same standards as medical devices.
Best at-home laser hair removers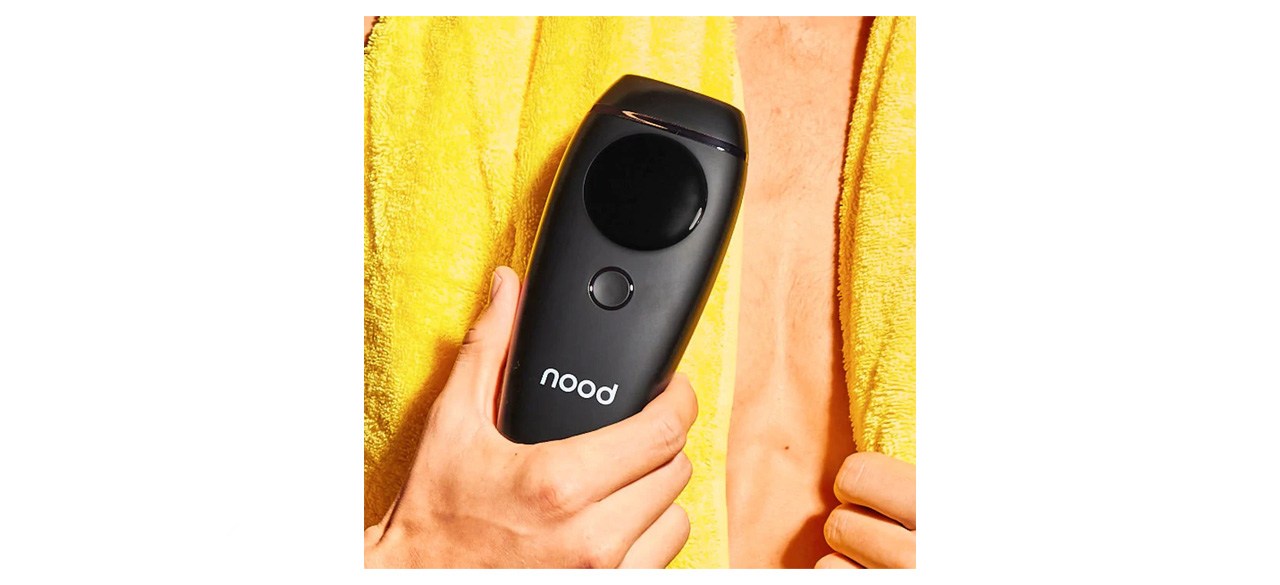 The device of the hour. Extra features include a "continuous glide" mode that helps keep the treatment time down to what Nood says is 10 minutes, plus it has a detachable power cord for easier traveling. An LED display rounds out its top easy-to-use aspects.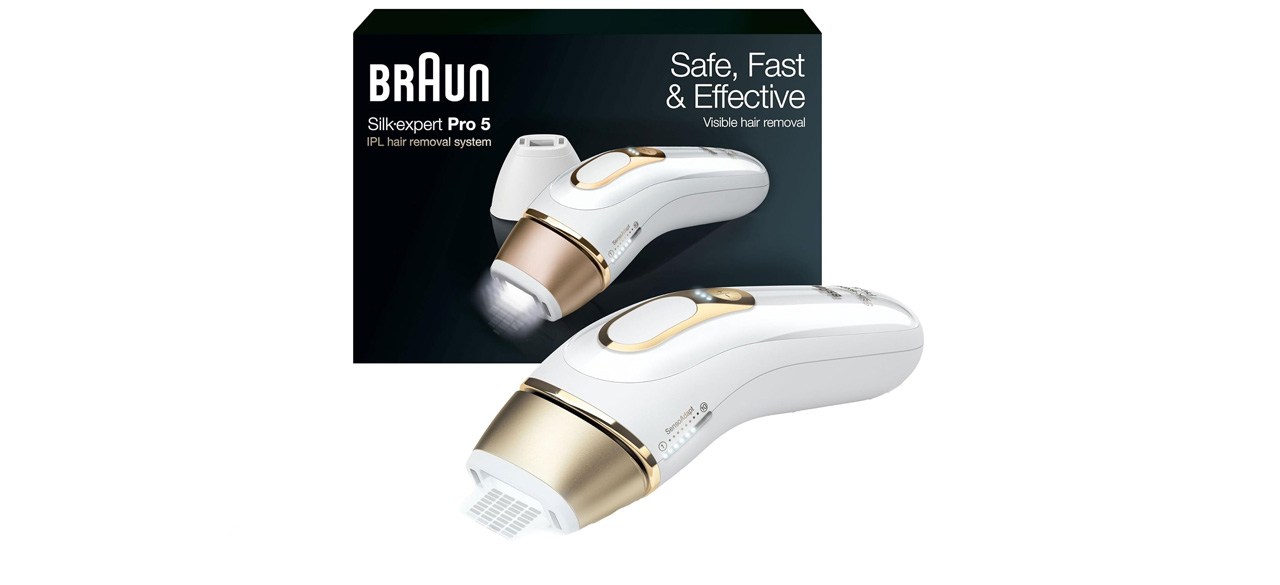 This top-dollar remover offers three sensitivity modes so you can be assured there's no pain in the process. It also automatically adjusts its power to still remain effective, no matter your settings. Braun estimates about four weeks of treatment to start seeing long-lasting results.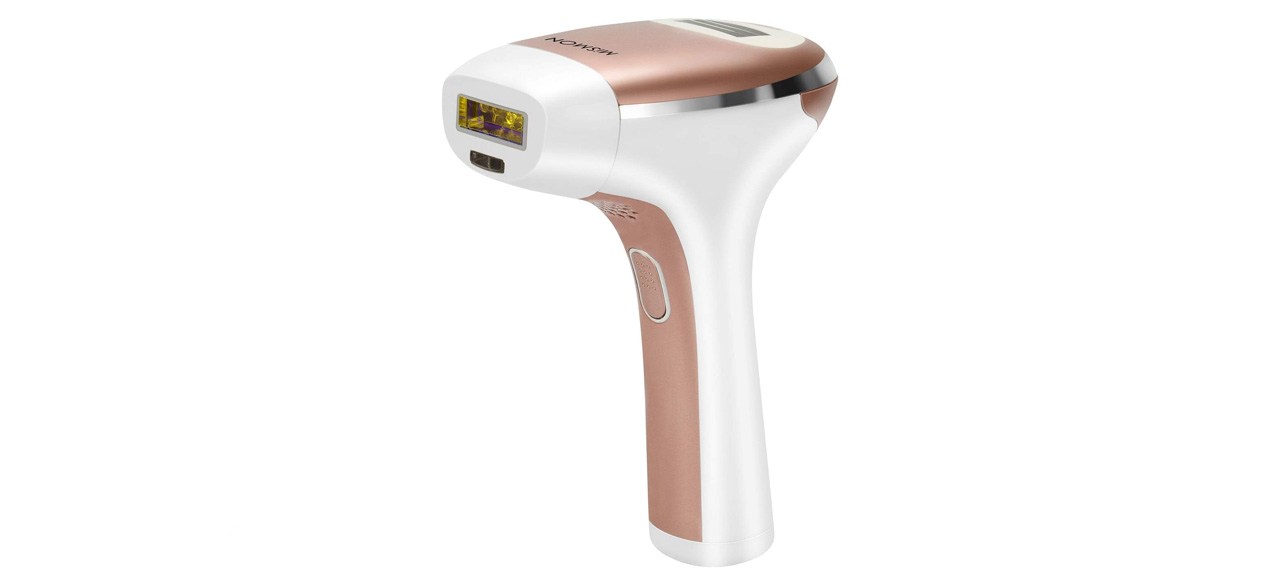 This remover also has its fair share of settings that make it easy to get optimal performance based on your skin tone. Mismon estimates about four treatments to start seeing minor results, followed by up to nine treatments to start seeing near-permanent ones.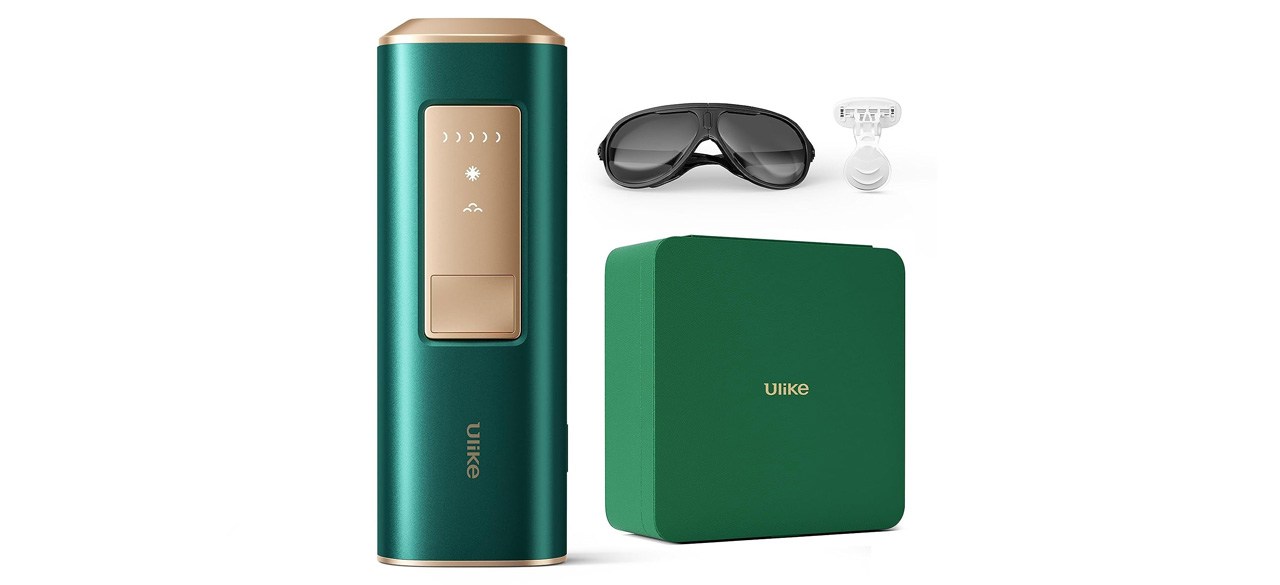 Laser hair removal is not without its costs, one of which is that it has the potential to be painful. To help ease that burden, this remover uses "Sapphire Ice" cooling technology that keeps the temperature around 67 degrees where it touches your skin.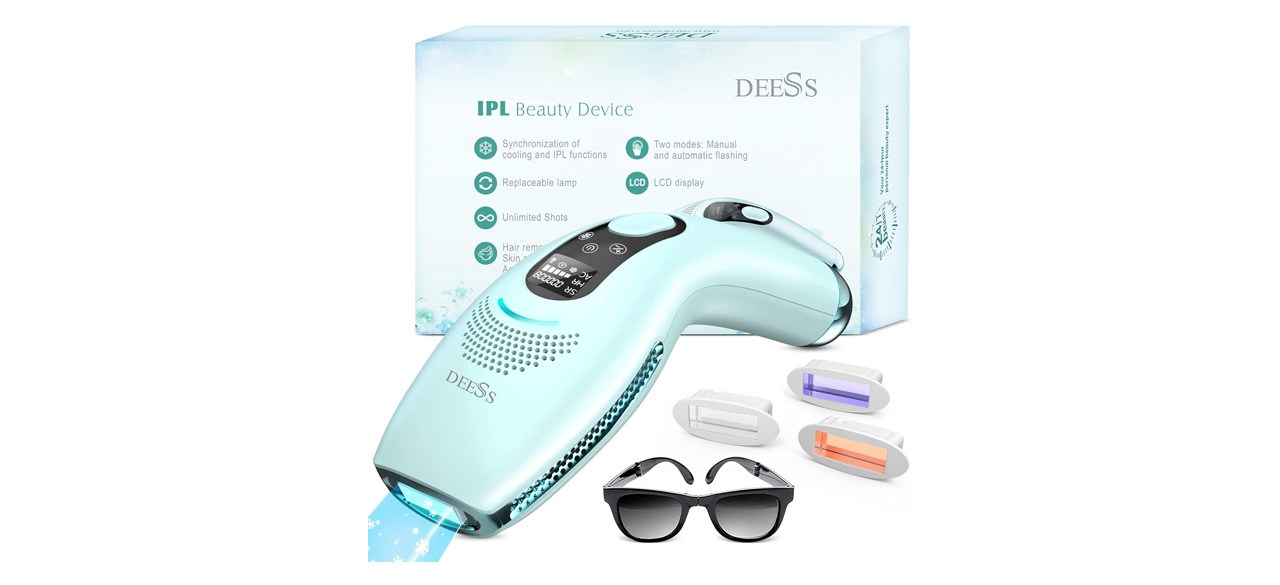 This is a bit more than a laser hair remover as it can also help heal damaged skin and even reduce acne. It has a safety feature that refuses to let the light trigger unless the device is actively being pressed against your skin.
Want to shop the best products at the best prices? Check out Daily Deals from BestReviews.
Sign up here to receive the BestReviews weekly newsletter for useful advice on new products and noteworthy deals.
Jordan C Woika writes for BestReviews. BestReviews has helped millions of consumers simplify their purchasing decisions, saving them time and money.
Copyright 2023 BestReviews, a Nexstar company. All rights reserved.